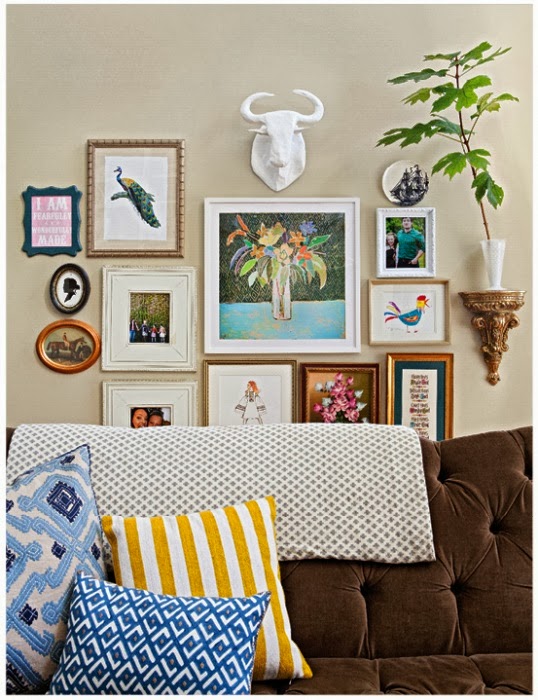 I finally posted a full house tour, all in one-big-giant-scrolling page.  I'm adding this post as a link under the "Decorating" tab of the navigation bar.  Hope it makes it easier to find what you're looking for!
Also, I wanted to introduced you to some new bloggers that are from our local East Tennessee area.  I've enjoyed getting to know their blogs myself, so hope you click around and make new friends!  And I'll add my friend Patty to the list, whose blog and photography you'll love.  If you're an East TN blogger and would like to be included in our FB group and meet us for coffee from time to time, leave you link in the comments and we'll add you!
Meet Candace from His Mercy is New! I'm Candace and I blog at His Mercy is New. I'm married to David and we have 3 children that we homeschool; we live just east of Knoxville where my husband and I met at Carson-Newman College about 15 years ago! On my blog you will find homeschooling posts, great reads, posts about faith and especially encouragement for moms struggling with depression. I pray you are blessed and encouraged each time you visit!
Meet Christina of Mouse in Your House blog! Living in 400-square-feet with our new sweet baby boy. I blog about the hilarious side of parenting, and keep things exciting with DIY and home decorating ideas and projects. I throw in the occasional Q&A with crafty people and dig into lifestyle trends. Grab a cup of coffee and stay a while!
Meet Heather and her site Kiser Ridge Farm! Hi, I am Heather, stay at home mother of soon to be 5 children. We live on a small farm in East Tennessee. We raise chickens, goats, rabbits, hogs, dogs, cats and kiddos. Kiser Ridge Farm is also my herbal shop, where I combine my 15 years of experience in herbal medicine, with my 20 years in Emergency Medicine, researching and mixing natural remedies. My blog is new and so is my business.
Meet Megan of Lifesong blog! Hi! I'm Megan, a wife (to one) and homeschooling Mama of three. I am passionate about Jesus, teaching my kids, and taking pictures. But I also love baking, Amazon, reading and writing. My blog is a little of everything – homeschool days, recipes, stories, traditions, and encouragement. We have made East TN home for the past eight years, and we love it here! Come say hello at Lifesong!
Meet Meghan and her blog KMac Creations! My name is Meghan and I write. Streamlined & slapstick stories of memories made. Not perfectly, but purposefully. Under blankets snuggled, my space for words is covered with stories of family, fashion, homeschool and design. Faith finds its way in too. Always. My blog documents time honest, hilarious and most certainly hope filled.
Meet Melissa and her blog Finding Joy on the Journey! Finding Joy on the Journey started as I felt moved to record the blessings that occur in the every day. The beautiful blue sky, the warm sunshine on my face, the sweetness of a good book finished. I used to say, "simple pleasures" in high school and college. Only now they're deeper than that. It's deep-seated joy that isn't based on circumstance. So I write here about joy in the midst of infertility, food allergy frustrations, depression, chronic health problems, and life just not turning out to be what we thought it would. (Is it ever?) The Lord's name is to be glorified in it all, and that is what I want to do here on my little home on the web. I hope you'll join me!
Meet Melissa from Life Off The Paved Road! Hello there! I'm Melissa. I am wife to Stacy and homeschooling mom to five children. We live in East Tennessee, just north of Knoxville on land that has been in my family for five generations. Life Off The Paved Road is my online home where I talk about natural living, marriage, parenting, homeschooling, and adoption. I hope you will stop by, hang out for a while and come back to visit from time to time.
Meet Rebecca of Life Changes! Hello! My name is Rebecca and I have been married to Brian for almost 21 years. We have 3 adult sons and a 7 month old Granddaughter! I blog about our life, encouraging stories, our faith, things for the home such as frugal decorating/organizing and freezer meals and anything else that comes to mind. I appreciate you taking your time to read my blog and if you have a blog I would love to read yours!
Meet Sara from The Happy Brown House! Sara is a Chattanooga area blogger that writes about life in the Happy Brown House: homeschool, crafts, kids, adoption, and faith.
Sara has started Chatanooga Families! Sara is also the blogger behind the site, Chattanooga Families, a blog dedicated to helping local families find resources and local fun. Sara shares the reall nitty-gritty details about local events and places that are relevant to families in the Chattanooga area through a weekly newsletter. Want to know where the best park is or what restaurant has a free kids meal? Chattanooga Families is your answer.
Meet Sarah and her blog Sarah's Heart's Home! My name is Sarah and I am a homeschooling mom to three young children. I blog at Sarah's Heart's Home where I write about daily life as a mom, recipes, homeschooling ,and more. I strive to find Joy in the Journey (as my subtitle indicates.)
Meet Stephanie from The Multi Taskin' Mom! Being a wife, mother, full time work-from-homer, and a homeschooling mom, means that I must be able to multi task. Come join in as I share the journey along with several other moms on The Multi Taskin' Mom.
Meet the writing team at Knoxville Moms Blog! At Knoxville Moms Blog we are passionate about parenting, community and the city of Knoxville. We strive to provide moms with relevant, timely and fun information about all things mom here in the Knoxville area. We are a collaborative blog written by and for local moms with daily posts on things to do around town, ways to get involved in the community, parenting solutions, personal essays from local moms, local business spotlights, giveaways, and an opportunity to share with one another in the journey of motherhood.