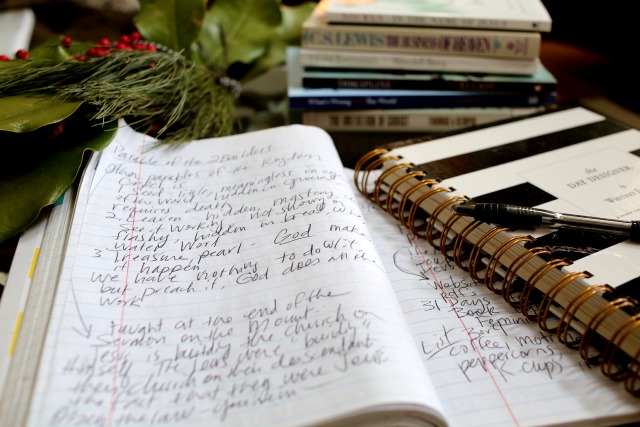 I just got back from a 4 mile run.  Perhaps the hardest run of the year, because, well, there's been no shortage of fudge around here.  And, despite my knack for spending hoards of time in my pj's lately, I'm determined to finish the year strong, aka, READ, RUN, START a quilt.   The last few days of the year are like a football huddle for me, in that, I immerse myself in the words of people I admire and trust (Lewis, Chesterton, Jesus, etc) and come up with a game plan for going forward.  It's a long huddle, but I'll tell you all  about it January 1st.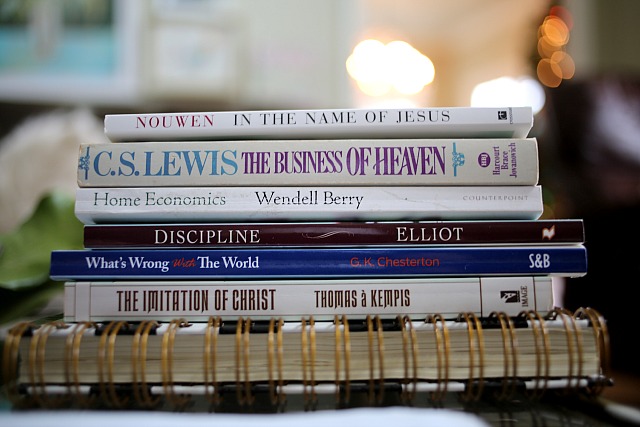 It feels like I've been lost in a rabbit hole and I secretly hope no one finds me.  At least until January 4th, which is my birthday. Then you can find me and bring me cake.  I've sat for days, surrounded by 1) a stack of books—most of which I've read in the last week 2) a flurry of notes and pens and plans 3) a brand new 2014 planner 4)  a spring garden notebook,  5) my favorite peeps, and 6) the best leftovers of all time.  This span of time between Christmas and the early days of the New Year—called the 12 Days of Christmas by the church—is my favorite.  I leave the tree up, we stay in our pj's most days, I read like there's no tomorrow, we watch marathons of Netflix shows (this year? Alaska, the Last Frontier, which means I now want to homestead in Alaska.  Stevie says we don't have enough "hard bark" on us to do that. Whatever, is all I have to say), and I make goals and schemes and plans like my life depends on it.  The failures from last year?  They don't taunt me at all.  Starting fresh is the air I breathe.
It's like no other time of the year and I cherish it so.  There's a pause of life that gives me time to think and reorder my days, to go in desperate search of the right track, to dream dreams of richer days, of bigger gardens, of nobler living, to learn to count the days and make them count.
But, I also love looking back at the year.  It was a good one.  And the pause to look back and give thanks is always the best place to start, when a shiny new calendar full of possibility is pulling on your heart strings.
First and foremost, I'm thankful for you.  I really am.  I spend oodles of hours writing and sharing in the space and I can't imagine doing that without you.  Your emails and comments and encouragement keep me going, when it would be easy to quit.  Thank you so much—for meeting me here, for giving me grace, for challenging and inspiring me in ways you don't even realize.  You are my favorite reason for doing this for 6 years and counting.
I'm also completely indebted to all of you who link to my writing, share it on Facebook, on your blogs, etc.  I've never had a huge tipping point in growth, just the steady referrals that come from the most generous people on the planet.  A huge thank you to the top referrals to my blog this year.  I love you all and admire the hard work you pour into your sites.  Sending big hugs and many thanks to:
This past year, I got to meet several people in person that I've loved and admired from afar.
I spent a very inspiring weekend at Angela's cottage with some of my favorite peeps.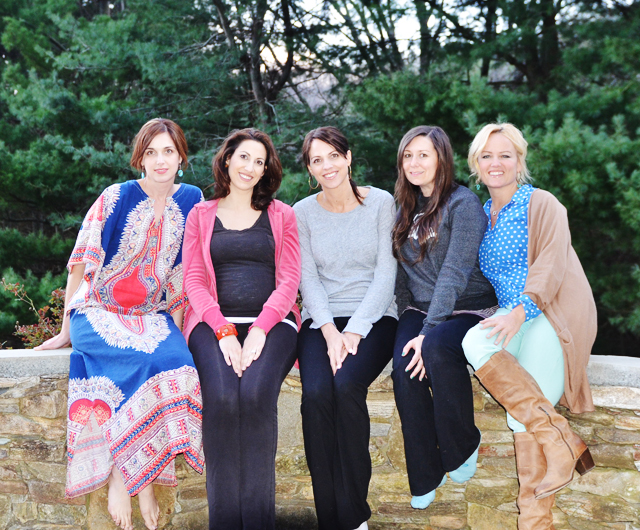 Angela, Darlene, Sheila, and Myquillin, and missing in this photo, Shannon
The hardest part of our year was when Stevie's dad passed away.  We miss our MN family and the older kids who don't live near.  It was wonderful to be together and reminisce of a life well-lived.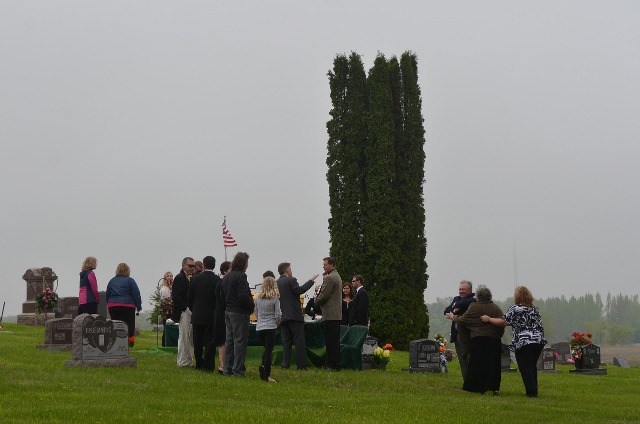 Shaun Groves asked me to travel with Compassion last June and it was such a pleasure to meet and travel with Kelly, Traci, Kristi, Keely, and Bri.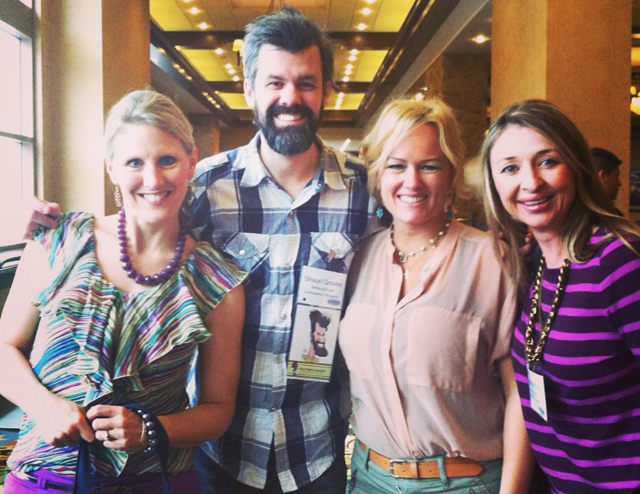 and I'm still holding those memories, and those two precious girlies, close to my heart.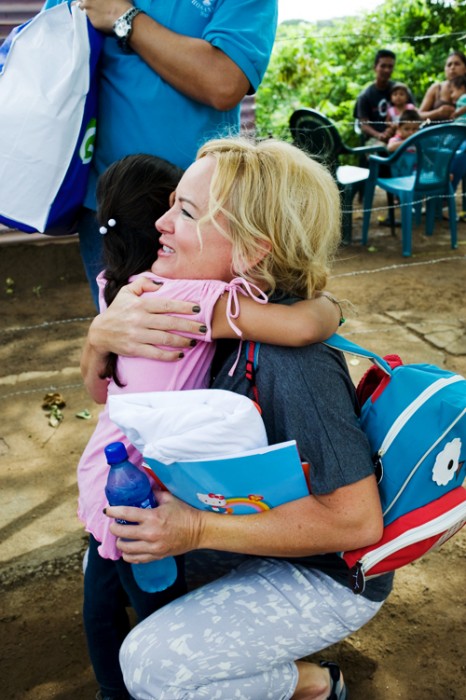 Ruth and I spoke at Becoming together, which made for a fun few days of preparing at my house beforehand and a fun visit with Jen—then we all roomed together at Allume with my doll baby, Paige.  We adopted Bri as the cutest and sweetest little sister ever!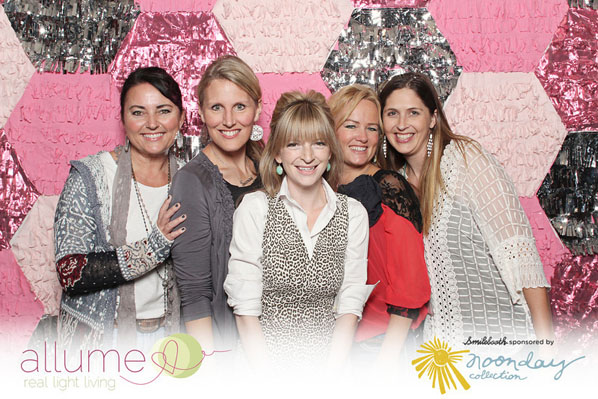 I also met Ann and Melanie at Allume, which made my year!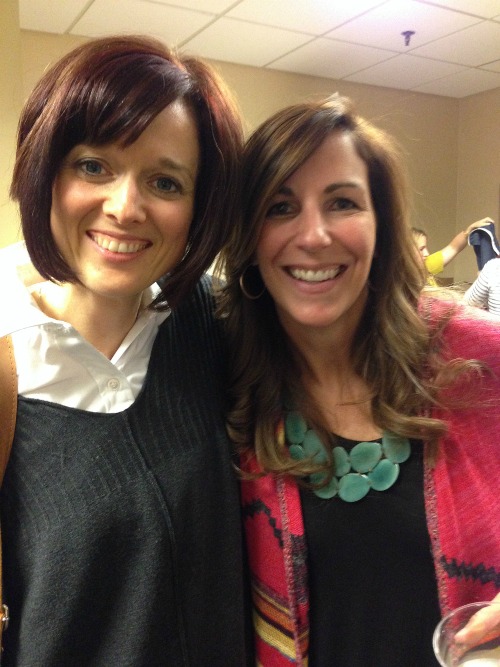 My dearest peeps are the ones that share the hardest parts of my story…..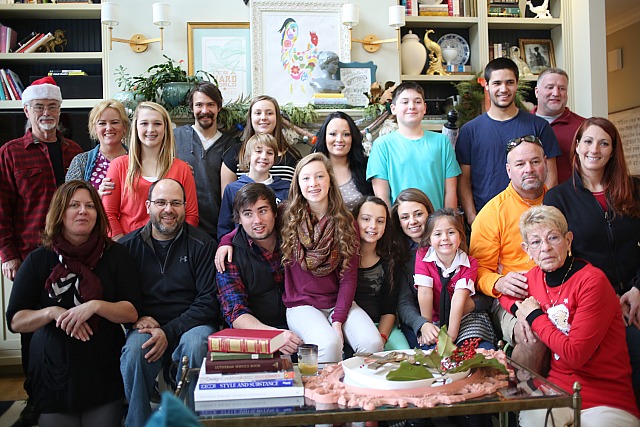 And the ones that live in my house.  I'm so blessed.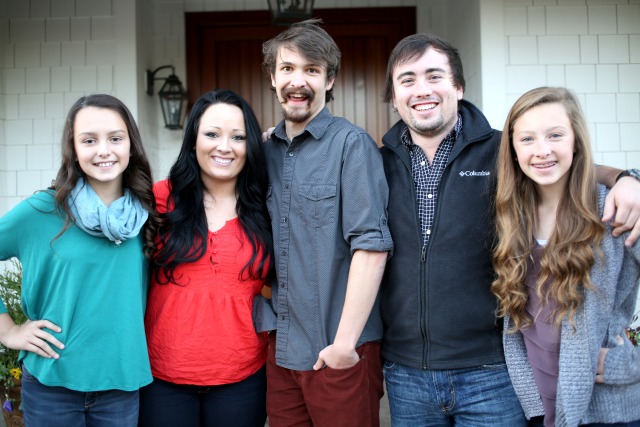 See you tomorrow for more of the BEST OF!