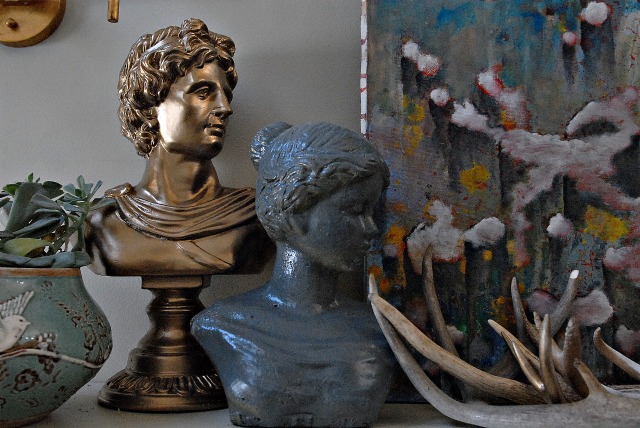 The Avett Brothers just released a new album, so I'm all twisted up in new melodies and lyrics— wrestling with what it means to live open, as a believer, as a mother and a woman, in this world which seems to have gone stark raving mad.
Open-Ended Life?  Is is even possible?  Desirable?  Shouldn't we protect ourselves and cling to whatever we can?
It's surely not our natural stance to live open, in reception.   We like to hunker down. We like to hover over our stuff and our rights and our part.
The posture of grabbing is not the same as the posture of receiving, but we're all way better at the former.
We shroud our lives up all tight and hope no one takes note of what we're covering. But, the breath of Grace will find a way to seep in and start a fire,  that burns it all down. He will exchange His open-ended life for our shriveled up, closed up lives.
And we'll finally be free. Free to love and serve and give, without the weight and the stench of the grave clothes.
Free, like Mary, to be the bearer of the Gift, in a world that is dying for redemption.
She said to the angel, "I am the handmaiden of the Lord.  Let it be to me according to Your word."
 "Let it be to me"……this is the stance of faith.  This is what it means to receive everything from God's loving hand, whether it makes sense or is popular or even seems to be for my good.
 Those words ring out through the ages as Mary's song, her Magnificat, her quiet yes, in world that's always grabbing for its own part, tearing in violence to keep something for itself.
The sin of Adam, which ushered in our suffering and death will be answered by Christ, the suffering Savior, whose kingdom is born in you, through the obedience and the quiet yes of a young girl from Nazareth.  It must have seemed like no time to her that the linens she wrapped her baby in became his grave clothes.  And just like Mary, the shroud that covered you in your dying with Him—the shroud where you still hide your sin and death, where you try to squirrel away something for yourself—will become the swaddling clothes with which you offer your gifts to the world. He's still working miracles of resurrection in us everyday.
The yes cry of the mother of God would break her heart into a thousand pieces.  Mary, who gave birth in agony, who nursed Christ at her breast and followed His path until it lead Him to the cross, where she saw him beaten beyond recognition, the one who cared for His crucified body when He died, then suffered the unthinkable loss of both her sons so that the kingdom of God might be born in us all.  Mary's fiat, her "Let it be to me as you have said,"  becomes our anthem too, our broken hallelujah.
This gift, this Christ child, growing in you will break your heart and yet, it will be the means of your healing. It will wreck you and then be the very path to your of your salvation.  His body broken will become the bread at His table, where He, Himself will be the pascal Lamb.  There, He will join His flesh to your flesh and you will enter into the mysteries of true communion with your Father.  There, He nourishes you so that you may rise up from the table, and feed His sheep.
You, my sisters and brothers, are the handmaiden of the Lord.
Christ is the Gift, and we kneel, hands open, to receive Him and we marvel at how He graciously uses us to bear this Gift to others.
Your song is not a diatribe so that you can be right.
It's not a rallying cry, where we grab for what seems to have been taken from us.
This is not your song anymore.  This is His song. Your life is His life and when you give it away to Him, he will hide you and keep you safe.
 It's a hands open, heart shattered,  broken hallelujah.  
Sing , my friend,  the song of redemption—His one and only song, so that the kingdom of God might be born in the hearts of men.
(Don't worry about your voice.  He'll drown you out. I'm pretty sure he sounds like Scott Avett, only better!)