1. A good stroll down Memory Lane
Okay.  So, my 25 year high school reunion is this weekend.  (Let's go ahead and have a moment of silence.)
My sister sent me some photos to commemorate the special event and I nearly fainted.  This is the only one I can show you and still retain any semblance of dignity.
Apparently, 1988 was a good year for hair and eye shadow.  And that's a fact.  Since I didn't lose any weight for the reunion, a leftover spray tan and some Crest white strips will be the extent of my preparations.  Unless I can get my hair to do this again.  All I'll need are 3 cans of White Rain.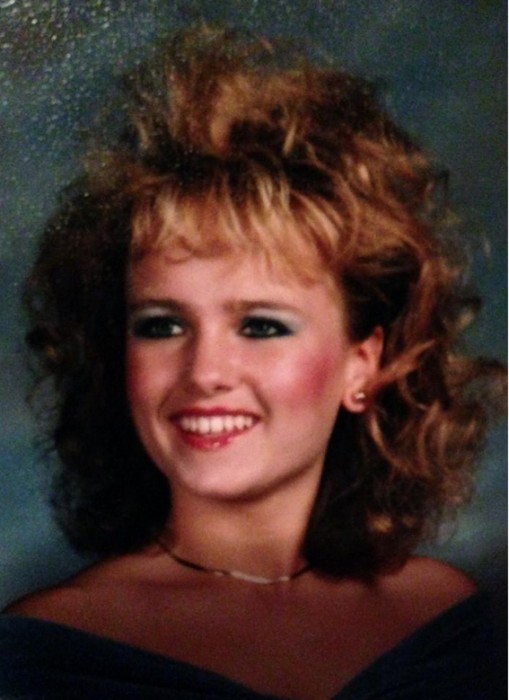 p.s. My sister still has our cheerleading uniforms.  I have no idea why except that we shared a closet in high school and  finding things was a problem.  I think she realized she still had them five years too late.  And um, nice hair.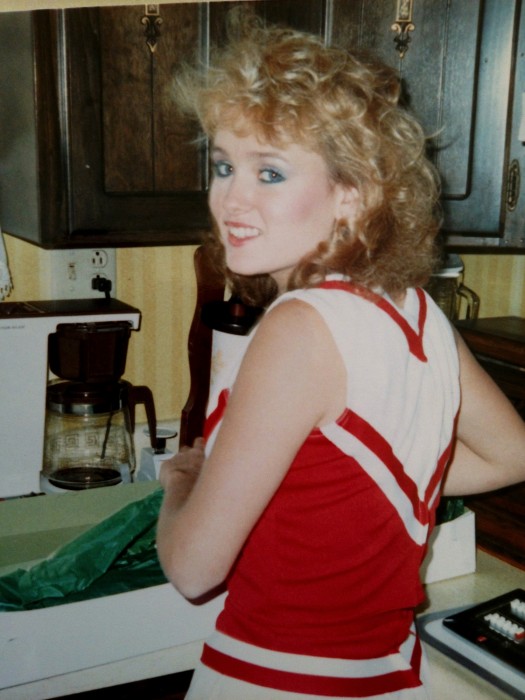 Well, okay, one more, since you begged.
Apparently, this was powder puff Homecoming, so I was dressed as a guy.  That's me in the rust colored three piece suit.
I hope we can still be friends.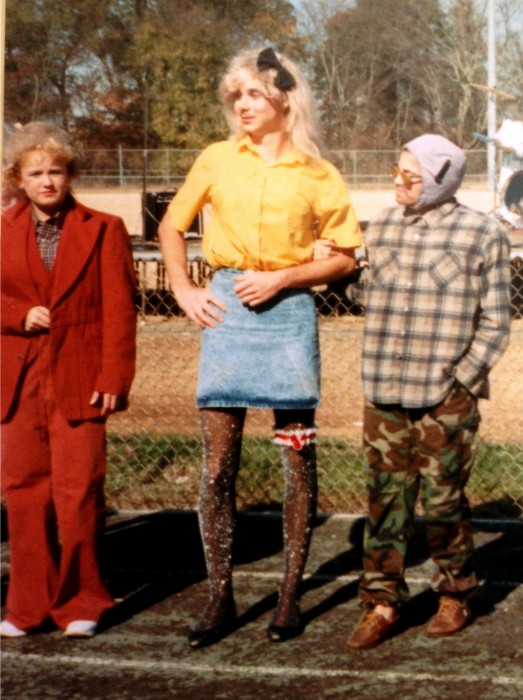 2.  Memory Lane, 2.0
I went to ETSU Quillen College of Medicine yesterday, with my beloved Taylor, who's applying to med school this year.  My two favorite people from that era of my life are still doing amazing work and it was SO wonderful to see them and reminisce.  (Doug Taylor and Dr. Kwasigroch—I love you both dearly!)  I graduated from there in 1998.  15 years ago.  How is this possible?  How old AM I?
I went through of brief period (3 weeks?) of 'natural' hair color, so good luck finding me.  Here's my message to my 28 year old self.
Dear thinner, but dumber version of me:  "Get your highlights back, put on some more eye make up and stop over plucking your eyebrows.  You may be a doctor, but you're still a Southerner, now act like it. Also, enjoy the body.  It doesn't last forever. Love ya."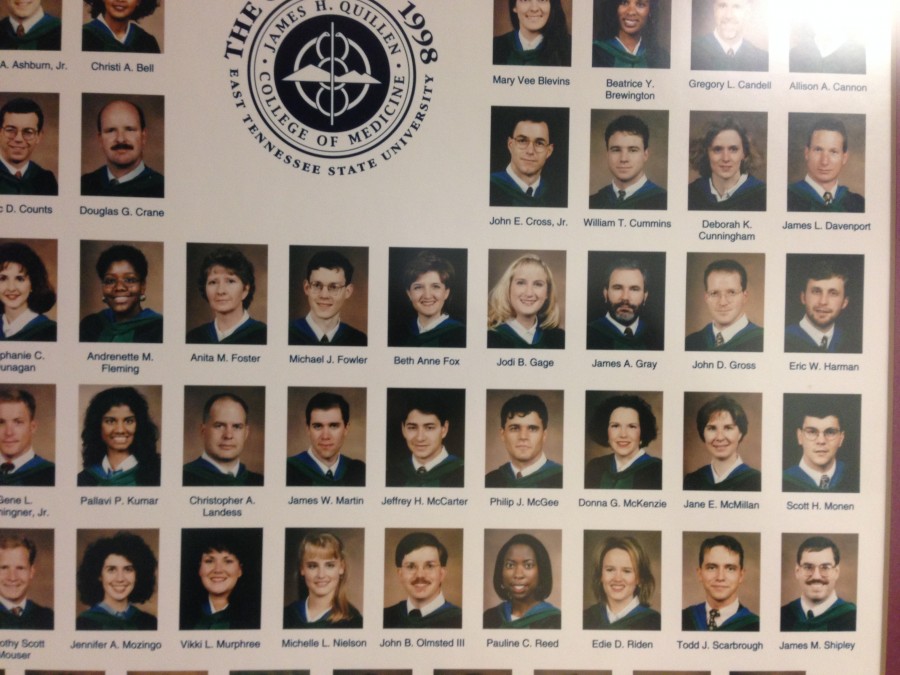 And how in the world can my son be applying to medical school already?  Oh, yeah, that's right, I had him when I was 10.
Well, 20, which is almost the same thing.  He's home tonight, too, so maybe I can strong arm him into a game of Scrabble.
3.  Good Friends doing Good Things
Melanie's giving a video tutorial on the side bun.  Run, don't walk. HI-LARRY-us, is what she is.
Ruth's day of fantastic giveaways is here.  I cannot believe the stuff she's giving away.
My adorable friend, Paige, sells THE BEST jewelry.  Check out her Noonday shop!
My friend, Jen, wrote about how to save $500 right now!  Good stuff!
 4.  A Few Great Sale Items
Dayspring has a few great things on sale this week that would make a perfect addition to your holiday festivities and gift giving.
Visit DaySpring Home Page
for some great things on sale and you can get  $20 off $70 order
 with the code 20off70.