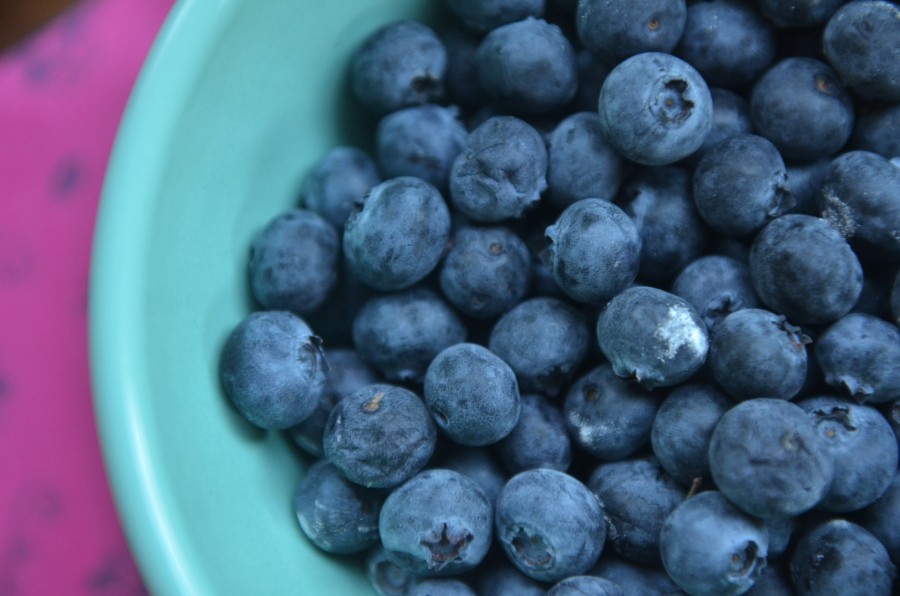 It happens every couple months, you know those mornings—where time almost stands still—and your eyes and heart are a little more open to the gifts that are strewn about all around you.  This morning was like that for me.  It started out with a 4:45 wake up alarm, except I woke up at 4:43, like I always do when I set an alarm.  I read from Psalm 90 (from the PrayNow app, which I ADORE) this little gem of a passage:
 So teach us to number our days, that we may get a heart of wisdom.

Return, O Lord! How long?  Have pity on your servants!

Satisfy us in the morning with your steadfast love, that we may rejoice and be glad all our days.

Make us glad for as many days as you have afflicted us,  and for as many years as we have seen evil.

 Let your work be shown to your servants, and your glorious power to their children.

Let the favor of the Lord our God be upon us, and establish the work of our hands upon us;

Yes, establish the work of our hands!
I got right to work on some writing projects and finished my morning goals before sunrise.  Since I'm heading to
Ms. Patty's
today for a little blogging workshop, I thought I'd bake some homemade honey wheat bread for the festivities.  (She's one of those rare people who notices the beautiful moments around her.  I'm hoping some of that rubs off on me today.) The problem with early morning bread making is that  my mixer sounds the way my  first car (affectionately called Rambo)  sounded when you were
trying
to start it.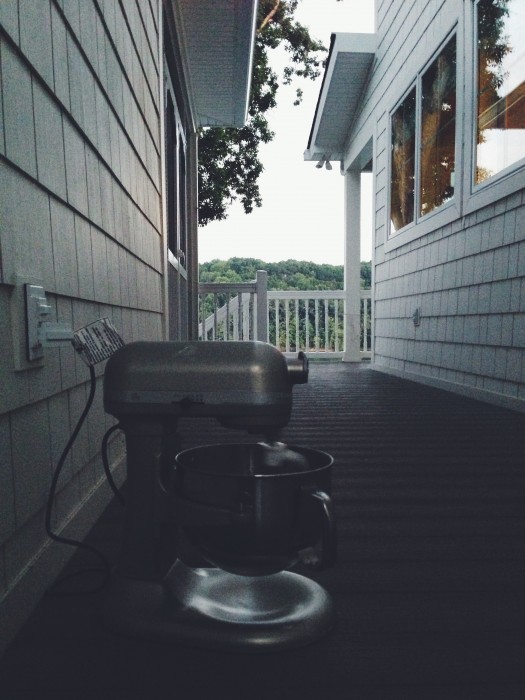 Two tween girls studied for their vocabulary test in the background and laughed at my antics of toting the mixer outside!  After the bread was stirred up and rising, there was just enough flour left to use up the blueberries in a batch of
blueberry scones.
 (I'm horrified to show you how low I've let the flour get.  I apologize profusely and will correct this ASAP!)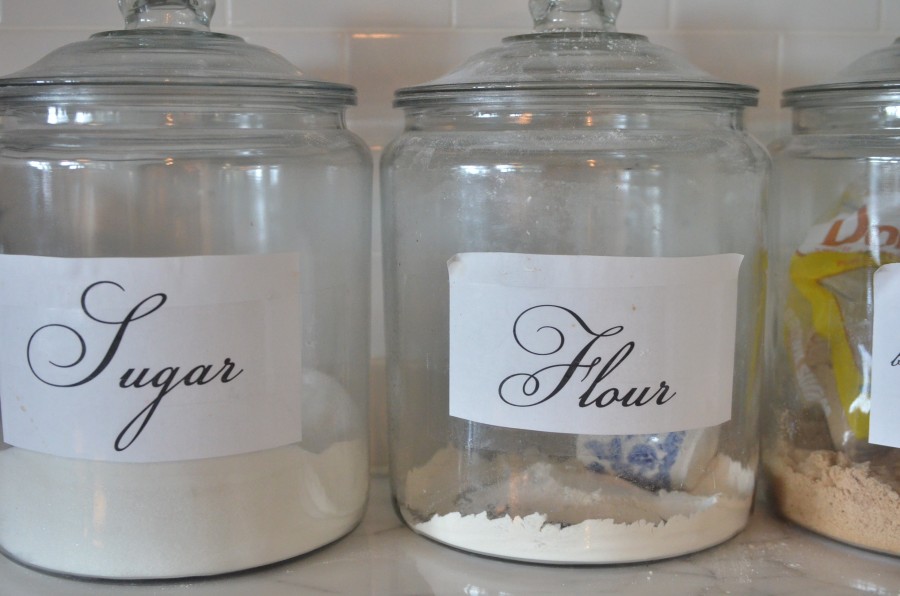 The scones are all kinds of delicious and now I'll be inventing every flavor/ingredient combination.  Why did I ever give up on scones?  They're like sophisticated biscuits.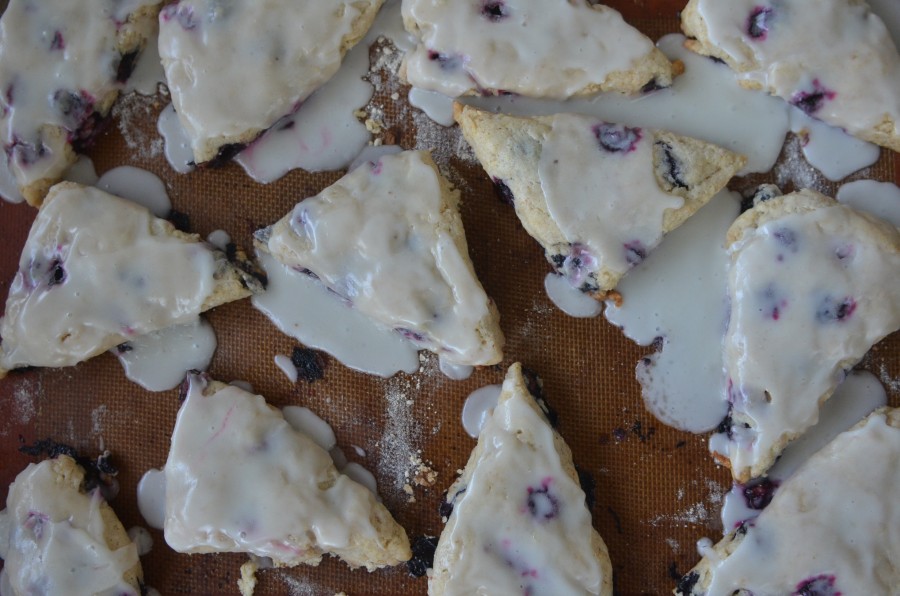 That's when I realized that the chickens were out.  Lazy Hank let me know right quick.  Side note: He likes to lay right where I'm working so as to nearly cause me to die from a hip fracture every 30 seconds.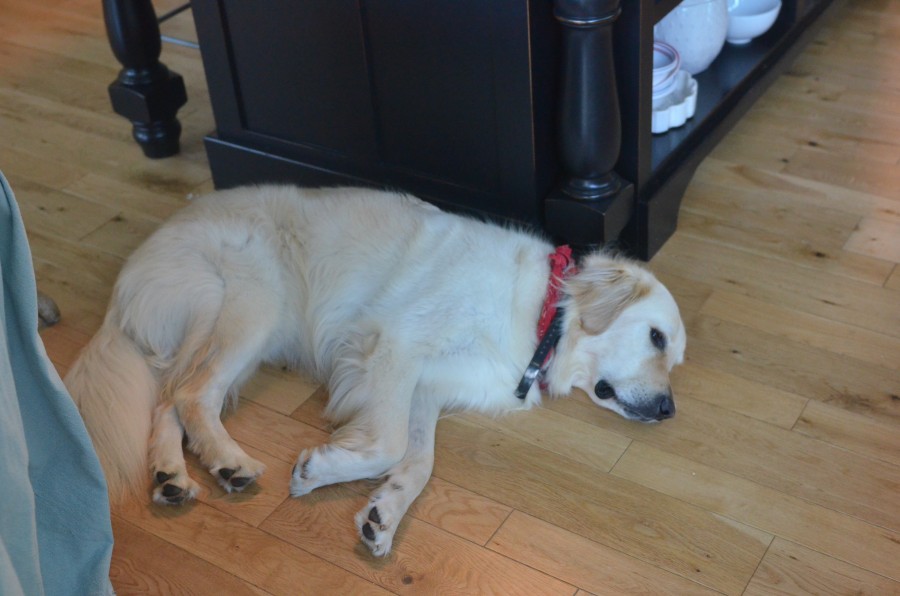 He was right.  They were clucking around by the door, wanting in on  the magical morning action.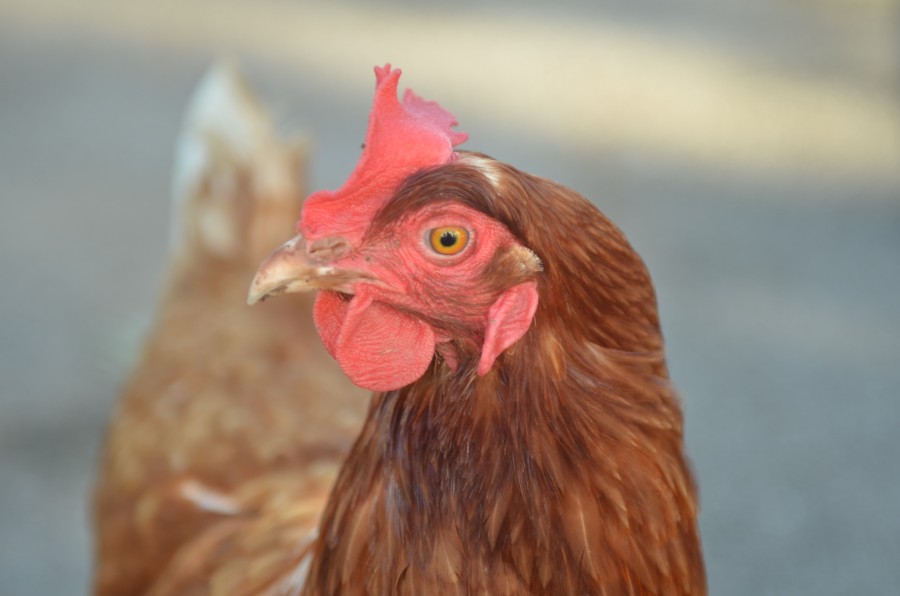 So, that took me outside, which made me say a thousand thank you's to myself for planting these flowers back in May.  They're still showing off!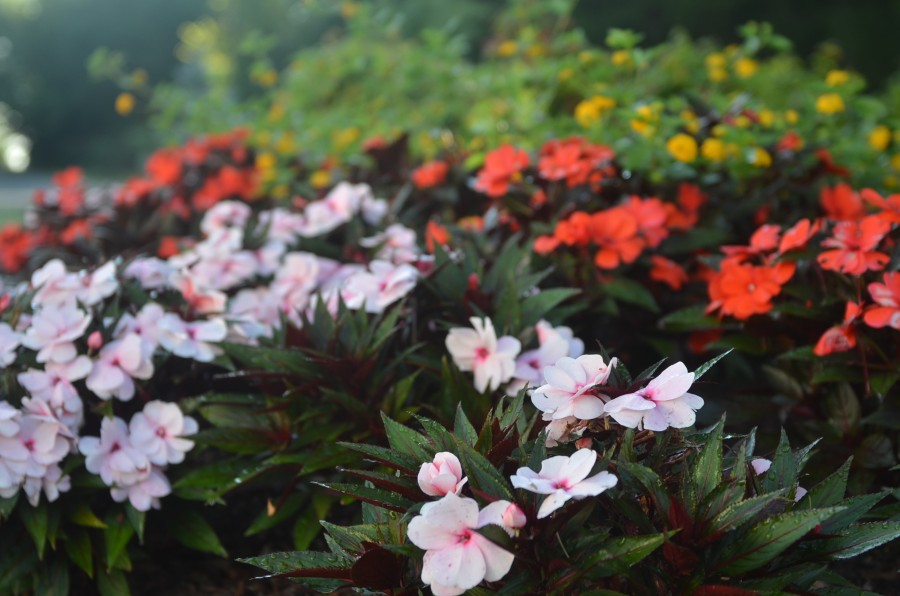 Which took me to my unruly *garden*, where the basil tried to inflict guilt on me for not harvesting it and making pesto yet.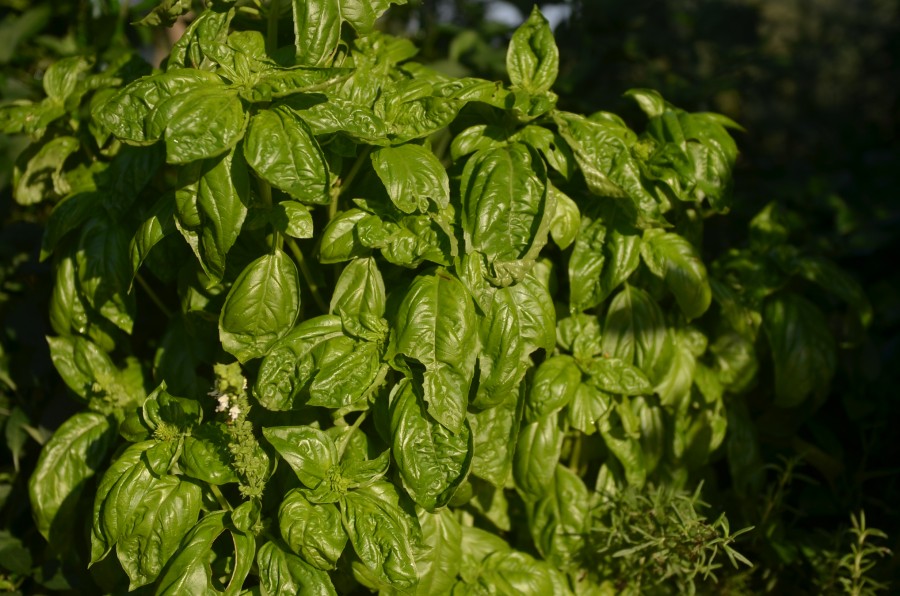 Which led me to this row of  cherry trees that Steve bought this Spring.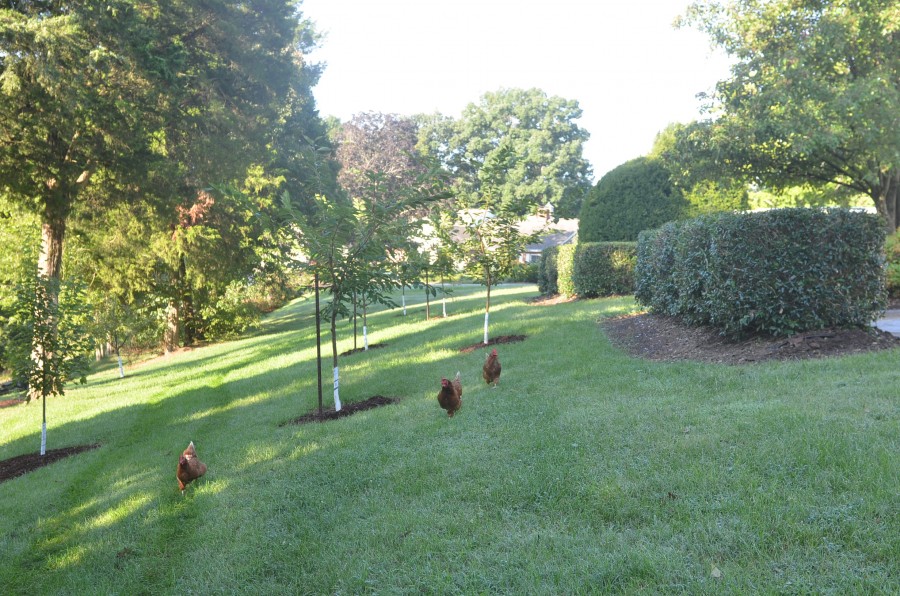 Back inside, while I waited for the bread to finish, I listened to
THE most amazing sermon.
 It's 12 minutes long.  Do yourself a favor,
listen
and be blessed today.  If you're so pressed for time, you can't listen to it all, at least listen to the last five minutes.  It's unbelievable Gospel preaching. There is more good news in that 12 minutes than you might have heard in the past thousand hours.  It's about the Good Samaritan and you might be surprised to find out who your Good Samaritan is. (For more of my pastor's Christ-centered preaching, click
here.
)
Then, the bread was done.  A glorious, magical morning indeed!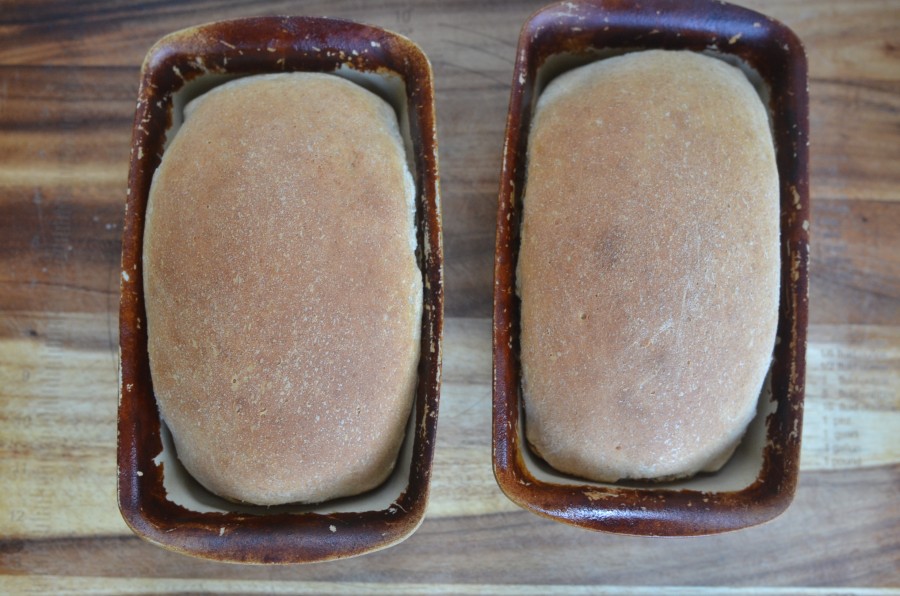 So, that's it.  Out of doors bread mixing, beautiful sunrise, hands to do good work, blueberries, dog, kids, chickens, and homemade scones.  Good gifts, from our Good Samaritan, who loves His children.
And may you have magical mornings or maybe just the eyes to see them.
Smooches all around.
THE END.