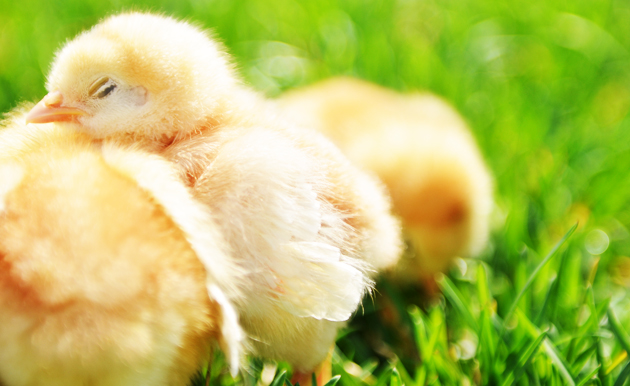 Today is the 2nd Sunday of Easter.  Did you know that Easter isn't over?  The historic church celebrates Easter until Pentecost, which is 50 days after Resurrection Sunday.  So, there are 7 Sundays in Easter and after living with the church year calendar for awhile, you start to remember  what's coming.  That and the fact that the  girls and I always read the lessons for the upcoming Sunday the week before made me sure that we would be reading about  'Doubting Thomas' in the Gospel lesson today.  And I've always felt a little sorry for Thomas, truth be told.   He's the one who wouldn't believe the Resurrection until he saw it for himself.  He was a bit of a skeptic.  He wasn't sure.  It seemed impossible to him.   And if you're like me, there are times when all you know for sure is that there's nothing you know for sure.  Doubt rages and threatens everything you've come to believe in.  We are creatures of doubt.  We have a bent toward unbelief.   We need proof.  A sign.  Anything.
Our Father comes to us with Good News.  He is gracious and goes to every length to meet us where we stand, right smack dab in the middle of our distrust and faithlessness and uncertainty.  He climbs right into our flesh and walks in our shoes.  He knows our struggle and fear and rejection.  He's well acquainted with grief.  He is no stranger to hurt and betrayal and heartbreak.  Your doubt doesn't shake Him  but it does get His attention.  He makes a special trip to see the doubting one.   He comes, not in judgement, but  with a heart full of compassion.
And so it is with us.
We are weak and unsteady.  We falter and fail at every turn. We are filled with sin and doubt and darkness.
His love is greater still.
Christ comes to us in our unbelief with mercy and love.  He's not angry with us.  He isn't disappointed that our faith is failing.  He always knew we were hanging on by a thread.  So, He comes to us, like He came to Thomas— to bring us peace.  He comes to us in His word and speaks comfort into our hearts—words that are so powerful that they actually create the faith they speak.  He comes to us in the waters of Baptism and puts His name on us and gives us His spirit.  He comes to us in The Lord's Supper with  a tangible sign that we can touch and taste and eat.  He knows that we are weak and so He will nourish us and feed us on Himself and make us strong.
We are never closer to faith than when we doubt.  Because, only then do we see clearly that this all hinges on Him, on His faithfulness and His provision.  He will go to the cross and die.  He will rise again on the third day.  And when we still don't believe, He will come to us and give us faith.  Finally, doubt will fade and darkness will flee.
He will give Himself over in love for those whose doubt has choked out all hope.
And His love never fails.
Wishing you Easter joy like you've never known.  Doubt and all.
xoxo,
edie