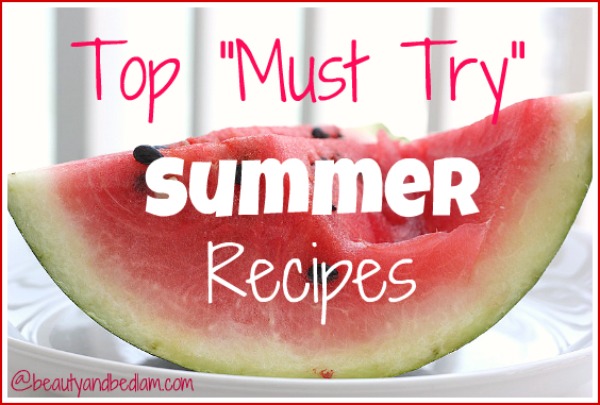 My friend Jen is hosting a 'must try' recipes contest today with 8 other bloggers.  This week is such perfect timing since we'll all be trying to think of new and tasty recipes to make for our Memorial Day cookouts!    The contest lasts for 24 hours and you can only comment once.  I'd be so thankful if you'd ever so kindly take the time to vote.  Maybe I'll even post an video of my  Tammy Wynette car karaoke.  Or  a hitch kick video?  But either of those options that might be scary for small children and anyone with a heart condition.   Either way, I'd be so happy if you voted by commenting 🙂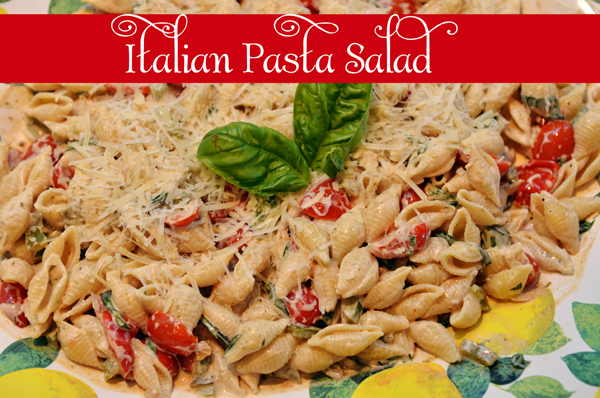 As many of you know, I'm growing a little garden.  My precious, sweet, beautiful little garden.   It makes me so happy! And I've been dying to harvest some herbs. So when Jen emailed me about participating in this fun recipe contest, I knew right away that my basil would finally have its moment to shine.
So, here's the recipe:
1/2 large box (16 oz) of shells pasta (or any other similar sized pasta)—cooked to al dente and drained
1 container of grape tomatoes, sliced in half and sautéed in olive oil 
4 cloves of garlic, minced and sautéed in olive oil
1 T. balsamic vinegar, added to the tomatoes and garlic after they've sautéed a couple minutes
1 container of Philadelphia cooking creme, italian cheese and herb
12 leaves of basil, chopped
salt and pepper to taste
Saute the tomatoes and garlic together for about 5 minutes and then add the balsamic vinegar and sauté 1 more minute.  Let this mixture and the pasta cool before adding the additional ingredients.
Garnish with a few handfuls of shredded parmesan cheese.
Serve chilled with your favorite BBQ main dish!
Please visit the other bloggers for great recipes ideas for the weekend!
Lemon Berry Cheesecake Bars – Saving Dollars and Sense
Creamy Potato Salad – Mommy Hates Cooking
Southwest Chicken Salad – My Home Sweet Home
Creamy Bacon and Tomato Potato Salad – Lynn's Kitchen Adventures
Creamy BLT Pasta Salad with Pesto Sauce – 4Tunate
Shrimp Campanelle Salad – The Peaceful Mom
Creamy Jalapeno Ranch Dip – Saving with Shellie
Philly Creamy Deviled Eggs – Smockity Frocks
 And thanks Jen, for hosting this party and inviting me to cook with y'all!