I always host Thanksgiving for my family. I love hosting Thanksgiving. It's one of my favorite days.
I'm scrambling this year because it dawned on me (2 days ago) that I don't have all my serving platters anymore.
Or rather, it dawned on me  that I don't have ANY serving platters anymore.  Blasted fire.
Nor do I have any china.    But whatever. I think I've decided that matching dishes are dead to me.
So, I'm mixing it up Bohemian Rhapsody style.  All colors are welcome to my dinner.   Patterns too.  Come one and all.
Beeeecaaaaause I'm easy come,  easy go. Little high, little low. Any way the wind blows, doesn't really matter to meeeee, to me.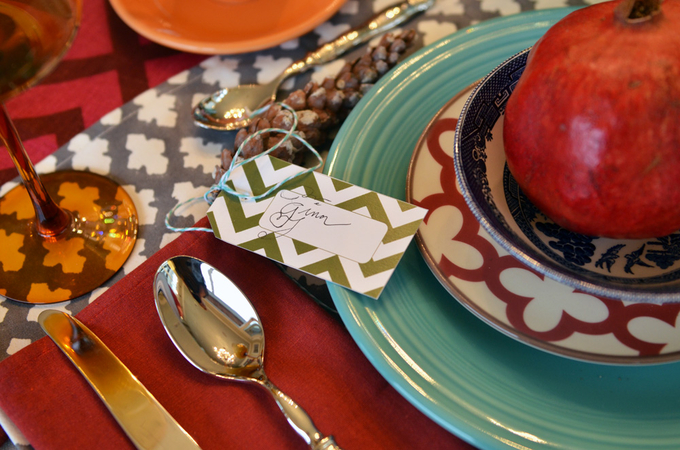 Wonder which will be harder?  Keeping this table in its' current state of glory til Thursday or getting Bohemian Rhadsody lyrics out of your head and mine.
I see a little silhouetto of a man.  Scaramouche!  Scaramouche!  Will you do the fandango?
I think we have our answer.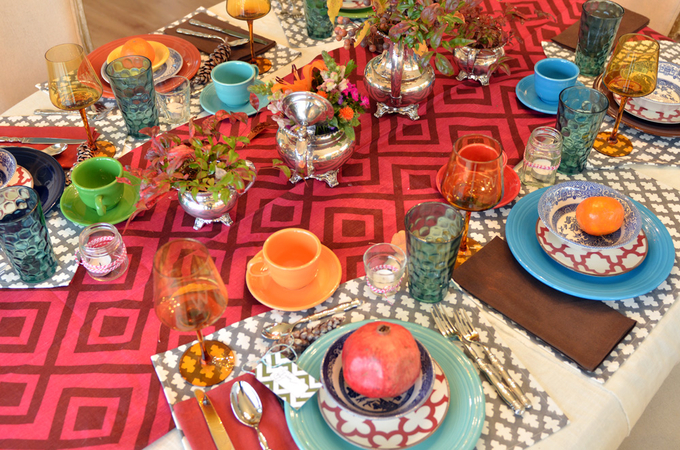 I'm not finished yet but I am liking the general explosion of color. I don't like labeling holidays with mandatory colors. Thanksgiving can be magenta and kelly green and cornflower blue if she wants to?! Who went and made brown the boss of Thanksgiving? I rebel. I return to Thanksgiving all the colors of April and June and September. I think Freddy would totally be with me on this one.
Back soon with an upstanding Thanksgiving post.  I knew this one was a goner when Queen popped into my head.
My profuse apologies. You should probably find a real blogger to follow now.
This may be the beginning of the end for me.
Here's Freddy himself. Try watching it just once. I dare you.

mwahhhhhh!