This post is part of series called "31 Days to Rebuild Your House and Heart" and I'm writing it to chronicle our rebuilding process after we lost everything in a house fire last December. You can start here and read the whole series. Thanks for visiting!
It's been a little over 9 months since the fire.   There are days when it feels like it was just yesterday.
And thankfully, there are days when it feels like a lifetime ago.
Some things can be rebuilt fairly quickly and then there are the things that only time can heal.
Our landscaping was damaged beyond repair.   We lost several huge trees and all of our shrubs and plants.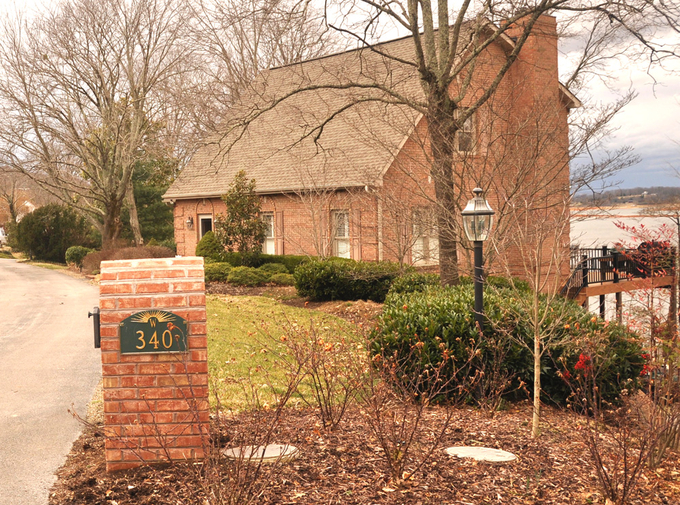 Our house is complete on the inside but the landscaping is another matter.   We can't plant a 30 foot tall maple tree or mature crepe myrtles and dogwoods.
Those will require patience and effort and lots of time.
And so it goes with the issues of the heart.
This new house fits me like a glove, every detail built for  how we live our life.
But just like all our earthly comforts, it is tainted with sorrow.  As wonderful as it is, it is still but a shadow of the real thing.
It draws us in and leaves us with a longing for our true home.
We must hold loosely to earthly things and pray that they be used in service of others.
The joy and beauty and comfort they bring to our lives are gifts from our Father, who gives graciously to his children——and always in the fullness of time.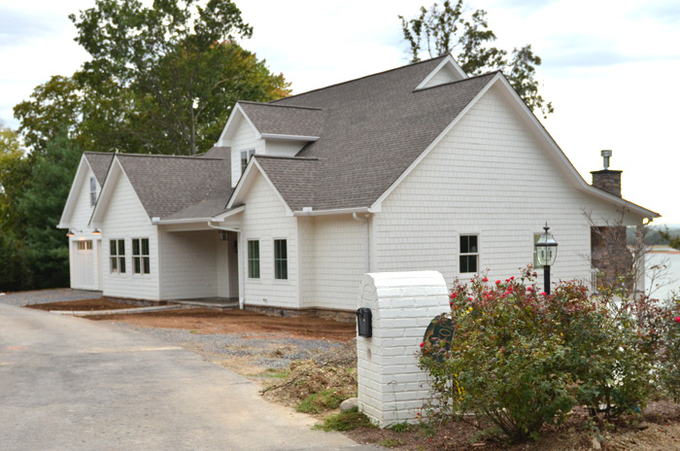 p.s.
We made a little New Year's Eve wager about when the house would be finished.   My 'glass is half empty'  husband picked October 22nd and I scoffed and scolded him for being such a pessimist.  Looks like I owe him fifty bucks 🙂