Here are my excuses for this pathetic post:
1.  I had to take Hank to boot camp today and he stays for three weeks.  It wasn't easy to leave him there.   This photo both comforts me and assures me he needs to be there 🙂
2.  I have house guests!!!!
3.  I love having house guests!!!!!
4.  The power went out on us and our house guests for awhile tonight.
5.   Then it came back on.
6.    But my photos were too dark and I can't properly retake them until daylight.
7.   And I lost my camera cord.
8.   And I got a new back massager.
9.   Or, maybe Hank ate my post.
10.  He's naughty like that.   See number 1.
But, just so you don't feel totally cheated, here's a peak at the powder room!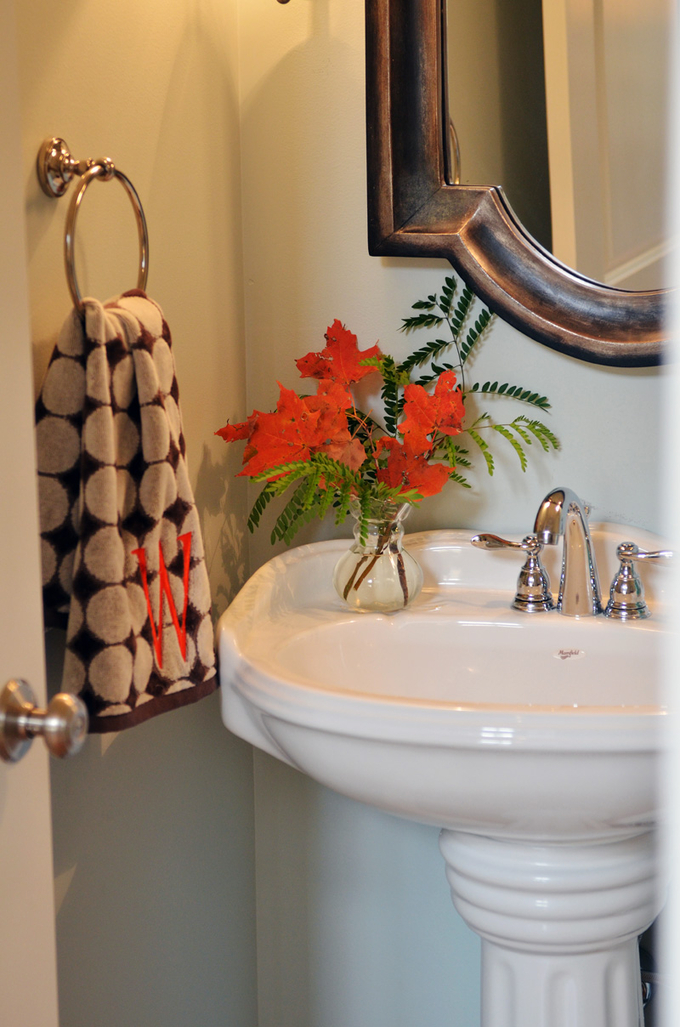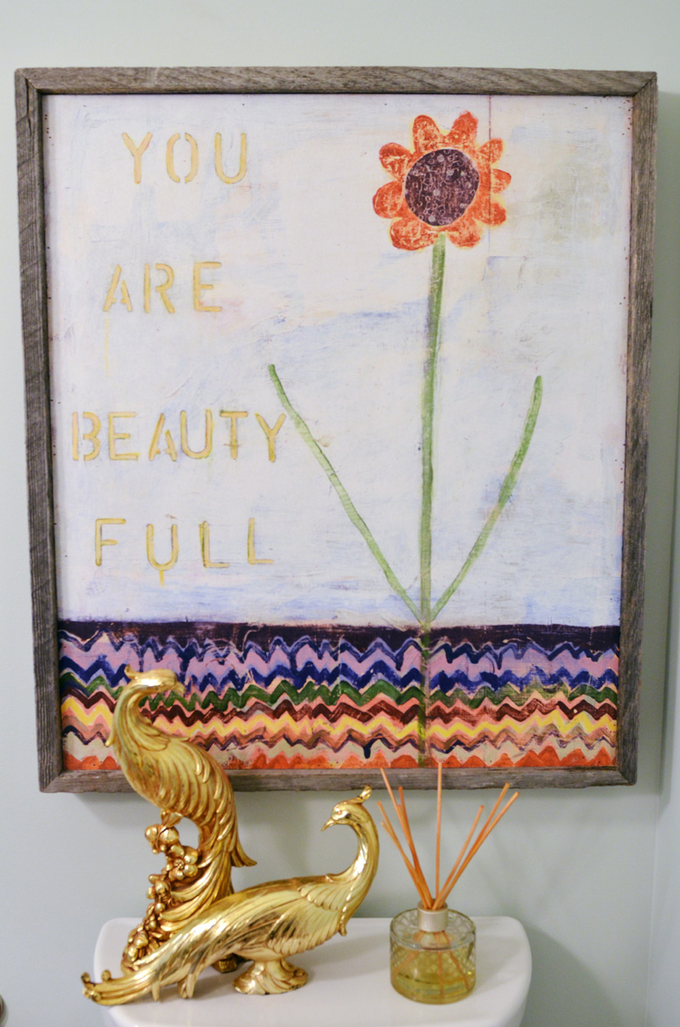 You are beauty full, you know 🙂
I hope to do better tomorrow.
xo,
edie