This post is part of series called "31 Days to Rebuild Your House and Heart" and I'm writing it to chronicle our rebuilding process after we lost everything in a house fire last December. You can start here and read the whole series. Thanks for visiting!
I may be the luckiest girl in America when it comes to cabinetry.
My builder introduced me to Gary Keith, owner/designer/artisan of Keith's Custom cabinets.
I was leary of custom cabinets because I'm a down to earth girl who likes thrift stores and flea markets (okay, and crystal chandeliers but whatever) and I was just sure that I could get exactly what I wanted from Home Depot or Kraftmaid or whathaveyou. But because my builder was so fond of Gary, I met with him and dreamed my dreams of perfect cabinets. I also, simultaneously, went to Home Depot and got an estimate on their Martha Stewart line of cabinets, which I ADORED.
First, let me say, that Home Depot was not too excited about making a rolling cart.
Gary made this one himself.
Second, let me say that Home Depot charges $300 for EACH corbel. Did you catch that?!?!?!? EACH ONE.
So these, shelves would have had $1800 in corbels alone.
And working with an artisan cabinet maker is like talking to an artist about their art.   He LOVES what he does.   He seemed just as invested in my cabinets as I was.   It was a wonderful experience all around.


He didn't flinch when I said I wanted a nine foot tall open pantry shelf, backed with beaded board.


And perhaps one of the best things about the process was that I could choose the colors and was not limited to stock color options.
I chose Fieldstone for the main kitchen cabinets and am so happy with them.  (I will give details of the marble, the pulls, etc next when in the kitchen tour post.)


I asked him to make a buffet inset slightly from the rest of the cabinets, with a walnut top, and it really looks fabulous.   Love the bun feet!


Oh wait, this isn't a cabinet photo. But isn't she beautiful? She's always glimmering and glistening and stealing the show.


I showed him this picture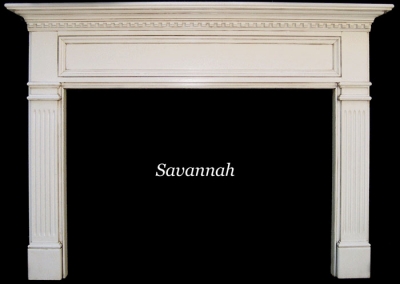 and he made this…..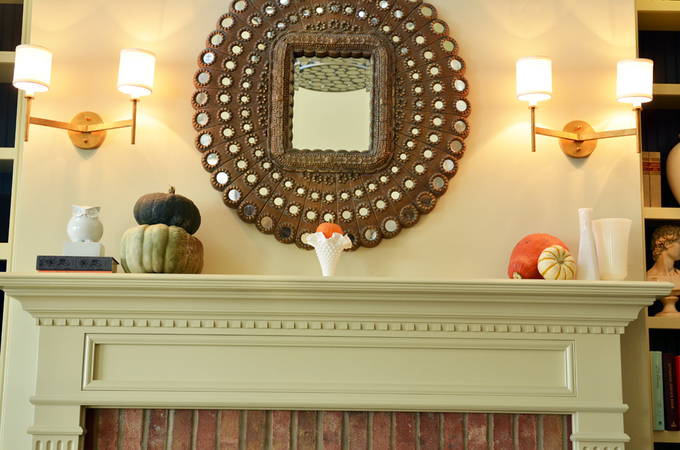 I showed him this picture…..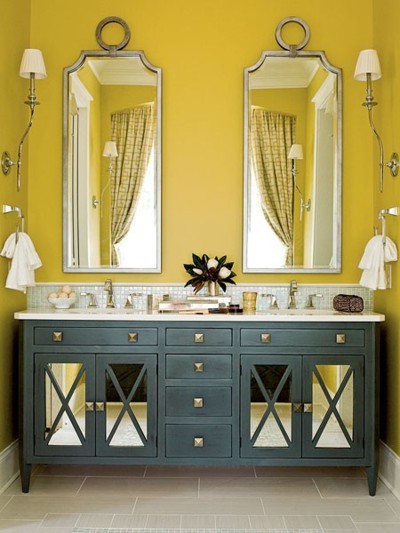 and he made this (minus the mirrors per my request)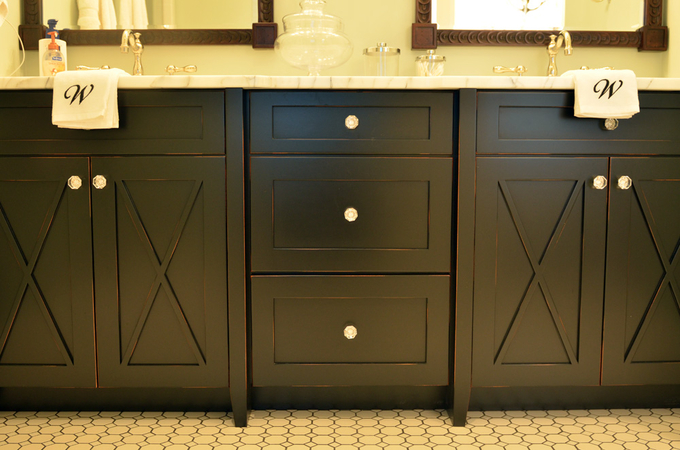 I say all this to say—don't give up on your local artisan cabinet maker.
They are going out of business like gangbusters thanks to Lowe's and Home Depot.
And the kicker——Gary's quote came right in between two others. He was cheaper than Home Depot!!!!!
And almost everything he made for me was custom height or depth and would have been impossible to get any other way.  I am most certainly a convert to custom cabinetry.    I would highly recommend that you at least price it in your next building project.
I think, in all honesty, Gary is  probably undercharging for what he does and one of the ways we were able to afford it was to forego some of the built ins that we originally wanted in the workroom and in the basement.   We will try to add those as we can.
The other upside to custom cabinets is that their price INCLUDES installation and they are actually the ones who will install the cabinetry.    When you go with big box stores, the price will NOT include installation and you may or may not get a good installer.  Gary and his assistant were  absolute masters at installation and were fun to watch.   They  installed my kitchen in less than two days. Amazing, I tell you.
And I'm so happy to have had the privilege of meeting someone who still makes top notch products the old fashioned way and who has the expertise to look at a picture, design a beautiful product and deliver the whole package with integrity and humility.  I worked with him personally every step of the way.
It was a pleasure that cannot be matched by the big box stores.
Who knew that there were still craftsmen like him in the world?!