This post is part of series called "31 Days to Rebuild Your House and Heart" and I'm writing it to chronicle our rebuilding process after we lost everything in a house fire last December. You can start here and read the whole series. Thanks for visiting!
I'll show you some of the high*lights* of this building project and then you can see the rest when I do the room tours next week. My favorite chandelier is this one that I saw first on Sara's blog.   It's unbelievably beautiful and decently priced for a large crystal chandelier. This does not make electricians happy but lucky for him, my girls, my sister and I were at the lake house when it was installed so we put the crystal puzzle together.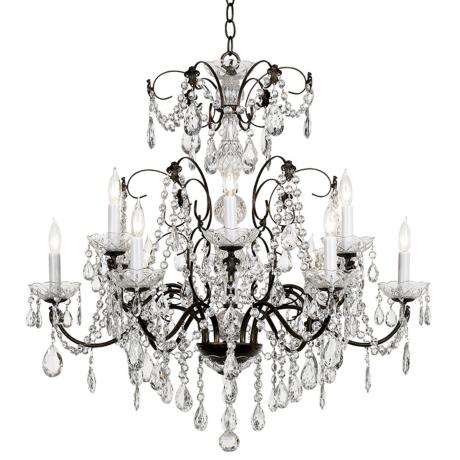 I used these library sconces in my kitchen in stainless and in the girls' room in dark brown. They are perfect in every way.   I ordered them from Bellacor and they shipped quickly.
My second favorite lighting purchase were these pendants from Circa Lighting.   I also ordered these myself online and they shipped within 2 weeks. I ordered antique brass and hung them (2) over my island.  They are show stoppers!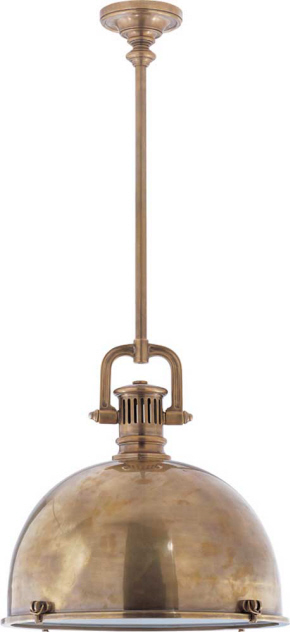 You may think it's overkill and indeed it may be but I also chose crystal for my master bath. Here's the fixture that hangs over the claw foot tub.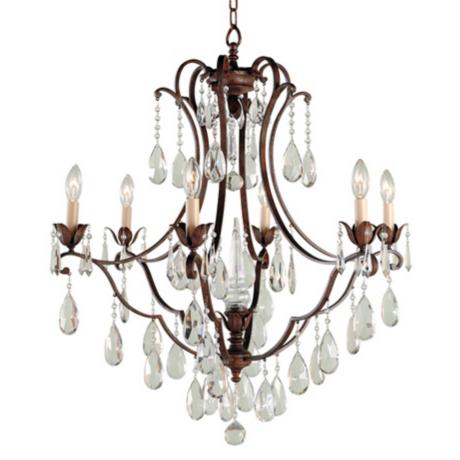 And these little cuties flank each side of my dressing vanity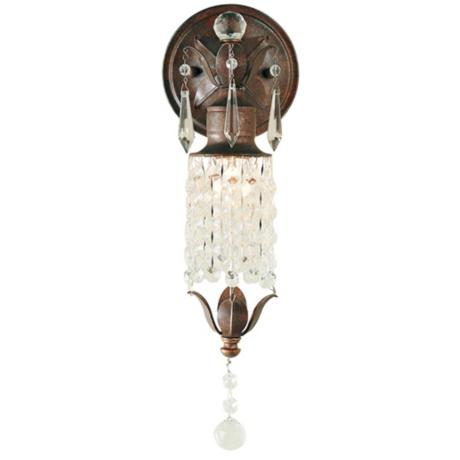 along with this beauty that hangs down in the center of the vanity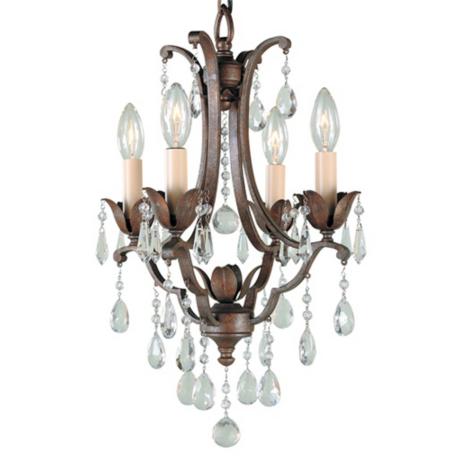 It occurs to me that my master bathroom is like the old lady that wears way too much jewelry and a hefty dose of perfume and colors her lipstick outside the lines.  That will indeed be me in 30 or 40 years.  You'll want to room with me in the nursing home though because I'll be the only one with 14 shades of red lipstick, Loretta Lynn playing full blast on a continuous loop,  and stylish house dresses which I will of course wear with cowgirl boots.
But I digress.
One last fixture to prove my diversity.
It's a completely different shape.
And shouldn't all master bedrooms have crystal?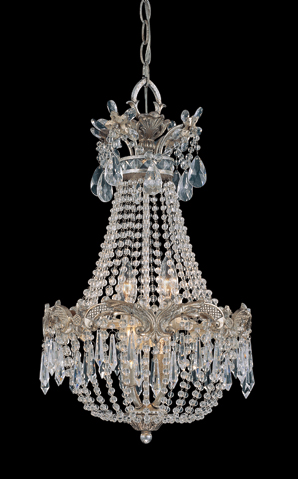 Love,
Your friend, The old lady with red lipstick who had too many crystal chandeliers.
I crack myself up.   Goodnight:)