One of the first things you have to choose when you're building a house  is exterior materials.
I knew I wanted hardie siding and was pretty sure I wanted white but we did a lot of drive-by's in nearby areas to make sure we were set.
We chose white hardie siding and my friend Polly made it easy to pick the color.   I knew I loved her white farm house and she gladly shared that it was white dove by Benjamin Moore.
Steve and I had a few discussions on whether we wanted hardie board or hardie shingles.
Steve won that debate and I'm so glad he did.   The all white house needs a little visual interest and I think the shingles are perfect.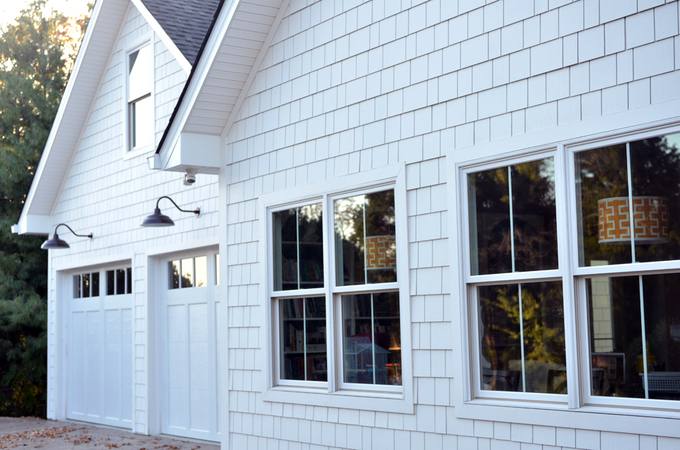 Our builder made the roof color easy for us.   We knew we wanted the economical 3D asphalt shingles and he recommended a color that he says looks good with any siding—
weathered wood.
It's a grayish-greenish-brownish-gowitheverything color.   It looks different in every light and  we're happy!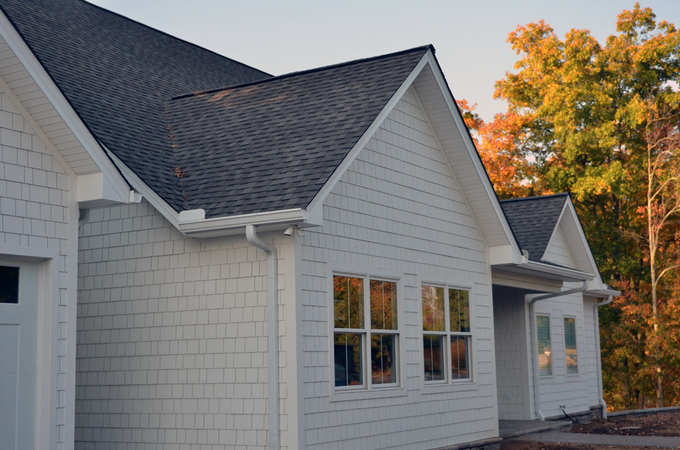 So far so good.
Now we needed a front door.   I begged for a double front door so I could hang double wreaths and have a grand sort of opening.
We picked a fairly typical cottage style door, made of fir wood and stained it the same as our porch ceilings—-early americana.
The problem is—it's so pretty, who wants to hang anything from it?  And that cute little girl just happened to walk through just as I was snapping.
You're lucky if your house comes with one of those 🙂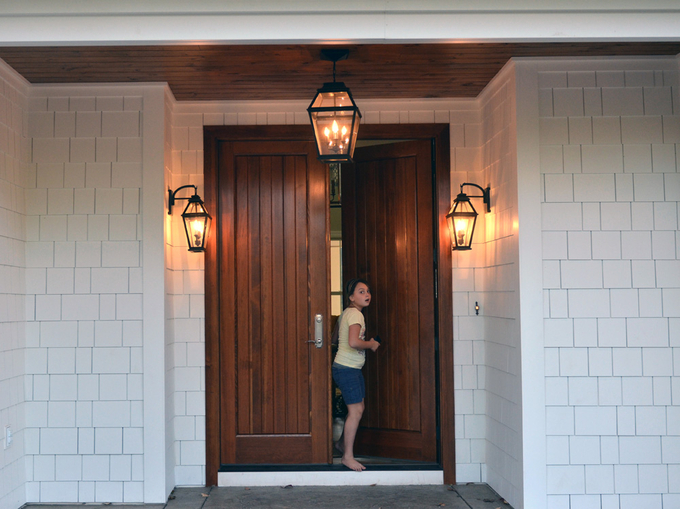 Our quaint little white cottage may look simple and calm on the outside but there's a party of color behind those doors!   The paradox makes me happy.
RECAP:
roof—3D shingles in weathered wood
siding—-unpainted hardie shingles painted white dove by Benjamin Moore
door—8 ft double door in fir wood stained early americana