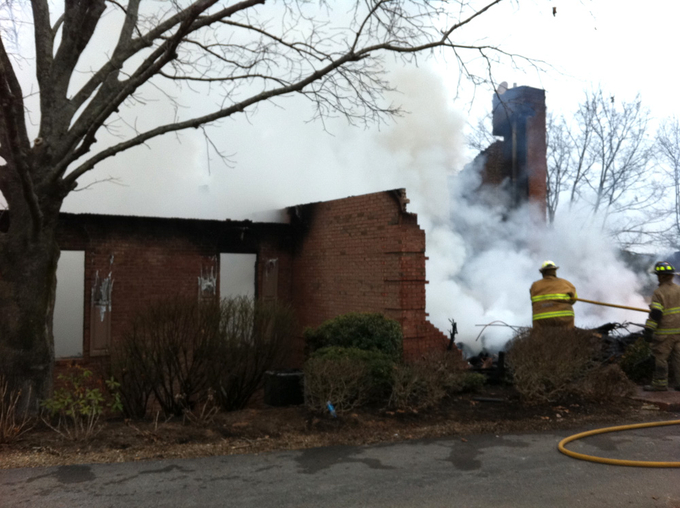 Theology matters when your world is crashing down.
What you believe about God and how He works in the world can bring you unspeakable peace or tormenting despair.
There seems to be a 'movement' in the modern church that wants to minimize doctrine—-"it doesn't matter what you believe as long as you're being a force of good in the world" or something like that.
That seems all fine and good until tragedy strikes. And then what you believe about God is everything.
I grew up with a mixed bag of theology. On the one hand, there was grace. I was taught that Christ died for my sins and paid for my forgiveness on the cross.
On the other hand, I was taught to do my best to keep the law of God and was always despairing at my inability to do so. Christ's blood on the cross was powerful enough for my salvation but everything else I was taught pointed me to myself…….my own spirituality, my own prayer life, my own measurable growth as a believer. I knew deep down that I wasn't pulling it off. I was still sinning and failing to love my neighbor and failing to love God with all my heart.
Back in those days, I was a regular at altar call. I got saved at least one Sunday a month and rededicated my life the other three.  I'm not sure how many times I got baptized but I'm sure the congregation wondered what horrendous sin I was committing to be needing so much salvation.    I was burdened with myself.  I would take personal inventory.  "Okay, this week I missed 'quiet time' three times and lost my temper with my sister and failed to witness at school.
Back to the altar I went.   And I was one of those who gave in early—first verse of "I Surrender All" and I was  weepy confessing mess.
It's the "Jesus has saved you.  Now you get busy" theology.
That kind of shallow, self-sufficient christianity will leave you either  broken or self-righteous and I've been my share of both.
I was nearly 35 years old before I began to *get* the grace of God.
It was Lutheran pastors who came to my rescue.   My very own pastor, who was so patient with my rapid fire questions and the wonderful pastors I've been privileged to learn from  at Issues Etc. have helped me see that the mercy and grace of our Lord is boundless.   No matter what life is throwing at you, you can be sure that He is up to something, and that something is love.
So, whether your house burns down or your spouse leaves or your children rebel or you have cancer—there is one thing you can count on.
For the sake of Christ, God has loved you with an everlasting love.  He is your Father and He knows your sorrow and counts your tears.
He chose you before the foundation of the world, to live this life, with these people, in this very specific circumstance.
Your hurt is not lost on Him.   He cares for you so much that He suffered every conceivable temptation to rescue you from your shackles.
He will use every heartache in your life to bring you joy in Him.
He will make every piece of the puzzle make sense.
He is not waiting for you to obey or be strong or be faithful.
He has obeyed and been strong and faithful in your place.
And He offers this all to you freely, for the sake of Christ, because that is the reason why He came.
He is the Rock on which your life is built and you need not worry when you see the walls all fall down around you.
In Christ, they will be built again, with the true and sure Cornerstone of His body and blood.
He will make life from death.
Hope from ruin.
Beauty from ashes.
*****************
I highly recommend the following podcast series that recently aired on Issues by Pastors Todd Wilken and Jeremy Rhode called "The Gospel for Former Evangelicals."
By God's mercy, there are still churches that are gospel centered but I think the gospel is far too rarely preached and taught and I'm thankful for these faithful and highly trained pastors wh0 are able to so beautifully share God's grace for those of us who have been bruised by the church.