This post is part of series called "31 Days to Rebuild Your House and Heart" and I'm writing it to chronicle our rebuilding process after we lost everything in a house fire last December. You can start here and read the whole series. Thanks for visiting!
**********
You're not gonna hurt my feelings if you tell me I'm a fruitcake but the first time I ever visited Polly's house, I dreamed about it for at least 3 days.
But heck, can you blame me?  I've said it before on this blog but I've always wanted to live in a farmhouse.   I'm an Ellie Mae/Ma Ingalls wannabe and I just know that at some point in this life, I need to raise chickens and bees and goats and llamas.
Polly lives the life of my alter ego.
One time when I went to visit, she had a  little black pig running around in the house! Now, that's something you don't see everyday.
Here's some other things you should know about her. She's an incredible mom with 3 of the cutest "yes ma'am"ing kids you've ever seen.
She's southern to the core and everything about her house says welcome y'all and stay awhile. I love to see her serendipitously in town because she's so fun to chat with and our two favorite subjects are homeschooling and adoption. I homeschool and she's adopting but we're both intrigued about both issues. I love her passion for orphans and was so thankful to be able , in some small way, to help support her trip to Uganda. Polly's life is inspiring to me. She's married to a wonderful, theology loving surgeon whose book stack puts mine to shame. She has a knack for making a house a home and just like Julie—-she has that certain 'it' factor when it comes to making perfect spaces. Her house is so different from anything I've seen and got under my skin. She and Julie, in much different ways, made me rethink the way I nest. I'm so lucky to have found such wonderful friends who inspire me on my journey of homemaking and mothering.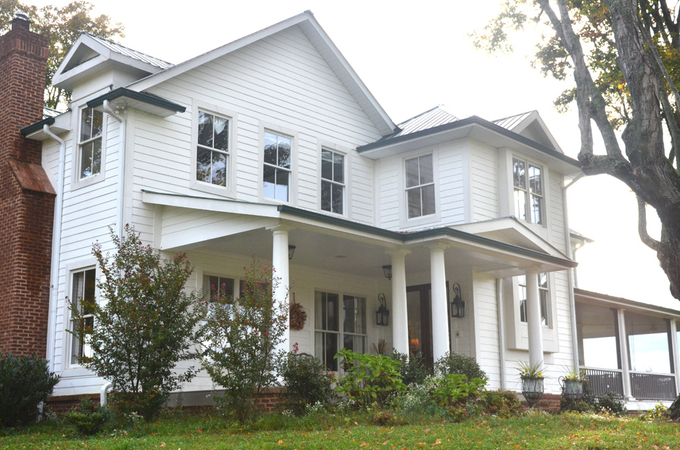 Her foyer is grand and beautifully welcoming with the most delicious scent I've ever smelled.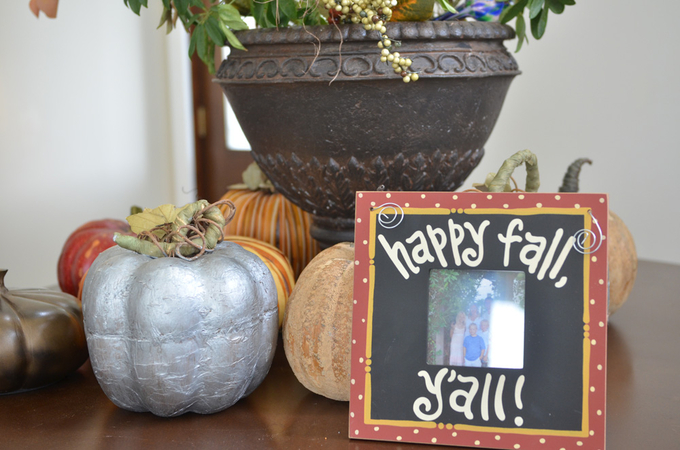 I took a picture of it so I could check on ordering it.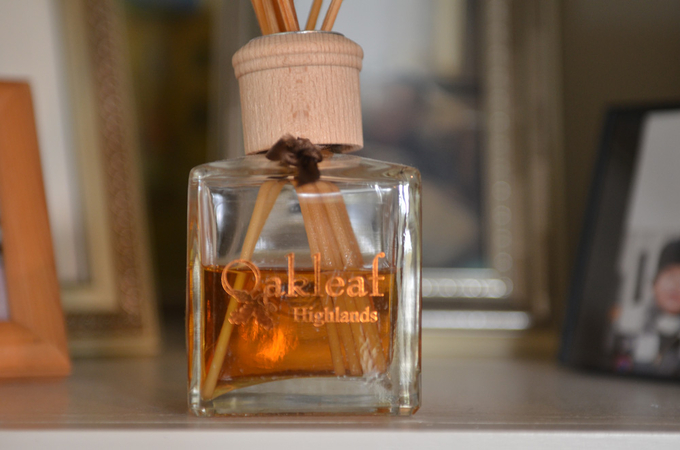 Just sit back and feast your eyes on the wonderful.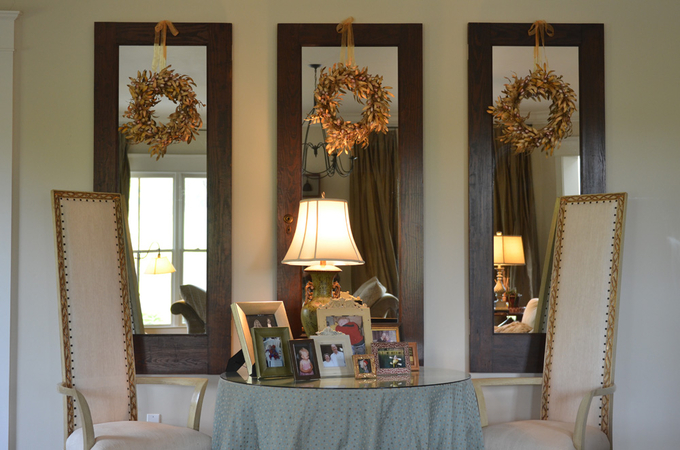 …..and the photo that nearly undoes me every time I see it—-the empty picture frame as they wait for *Ruby* to come home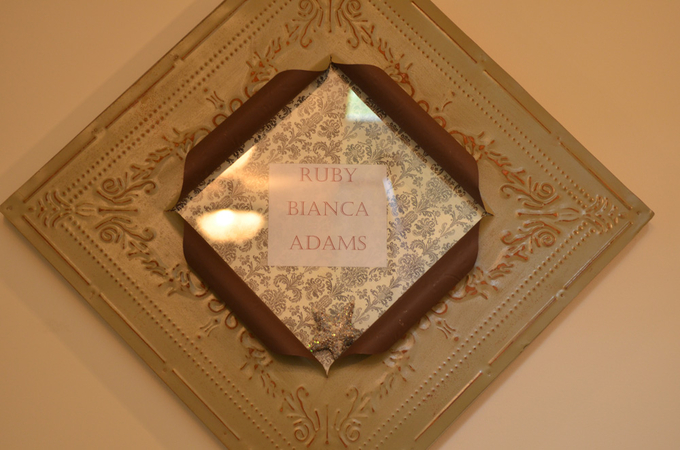 the coolest powder room EVER—this picture doesn't do it justice but that mirror is a good 8 ft tall?!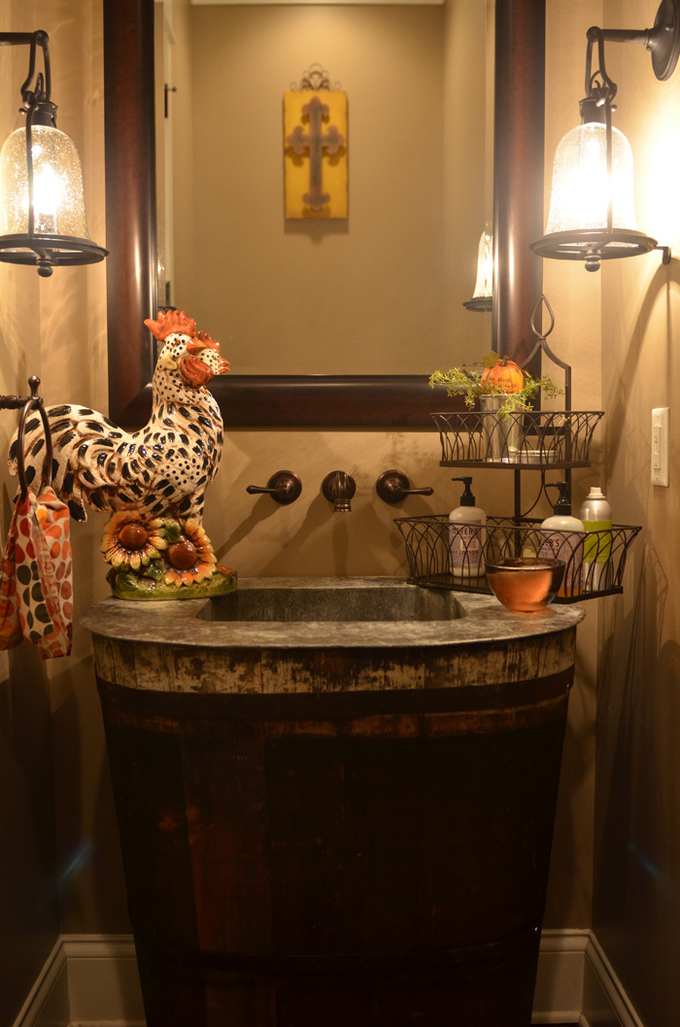 the master bath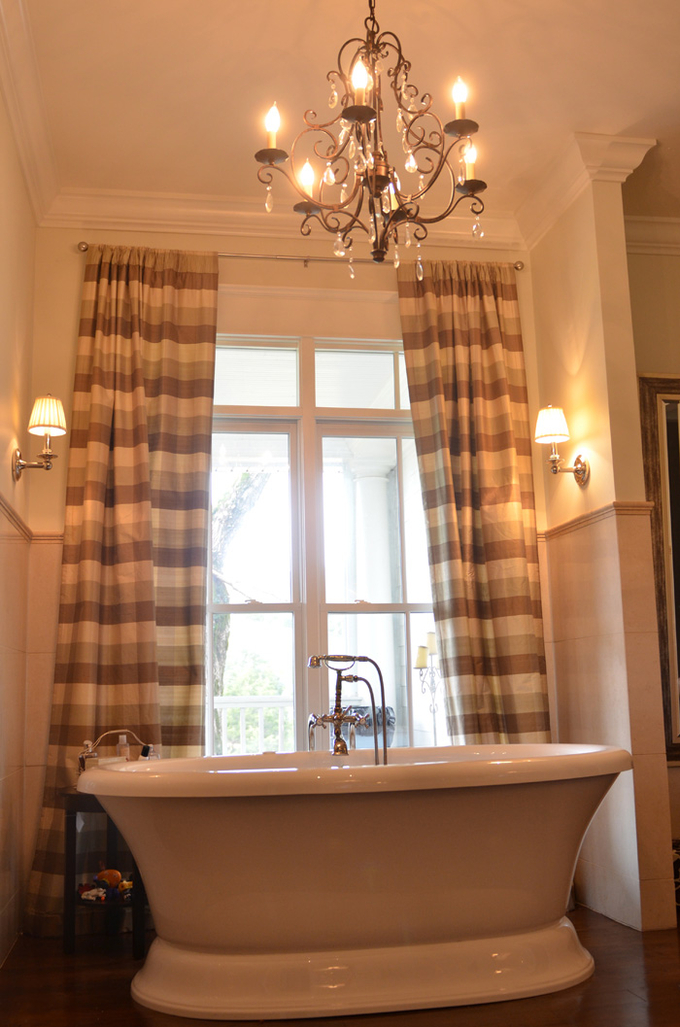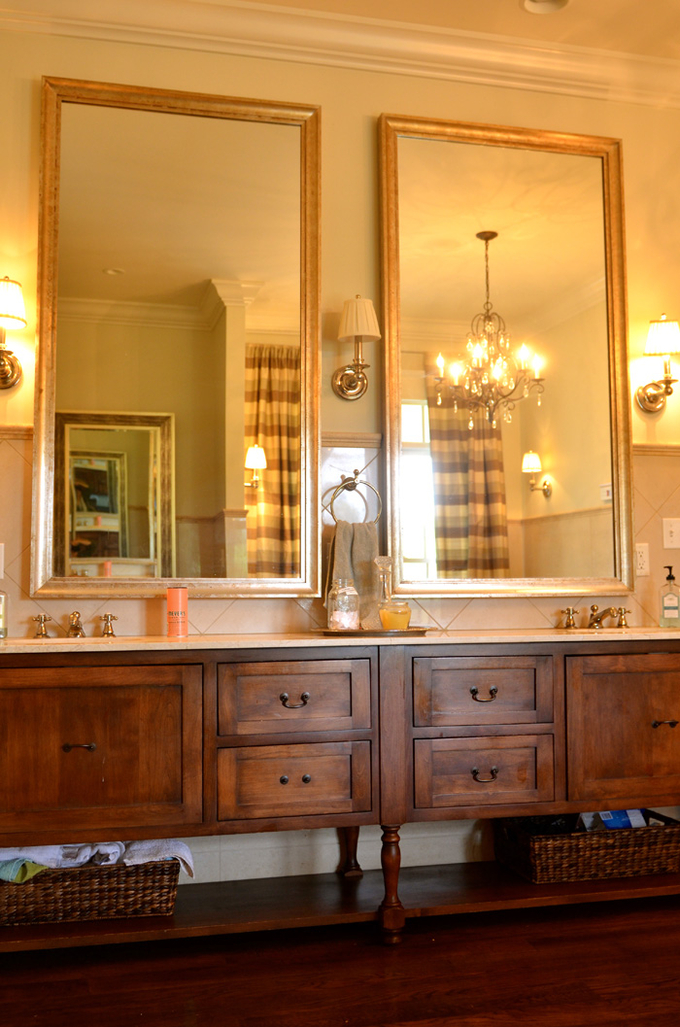 the amazing gourmet kitchen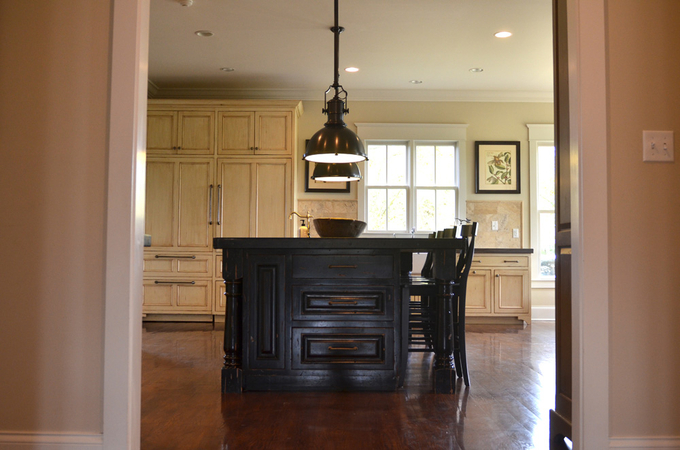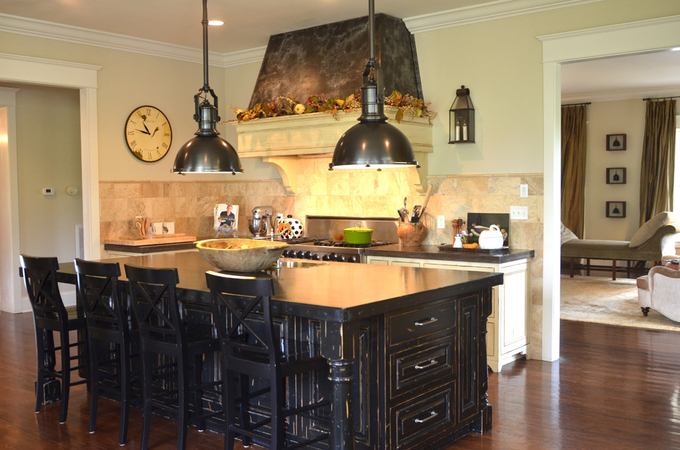 and the buffet I plagiarized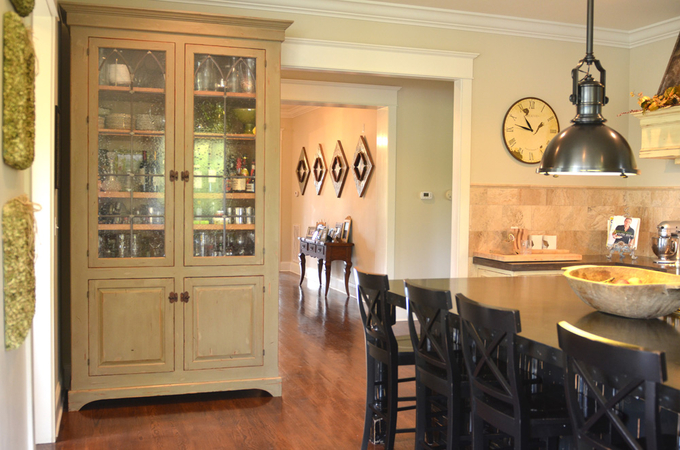 and the 'whistle' sign i'd steal if i could only lift it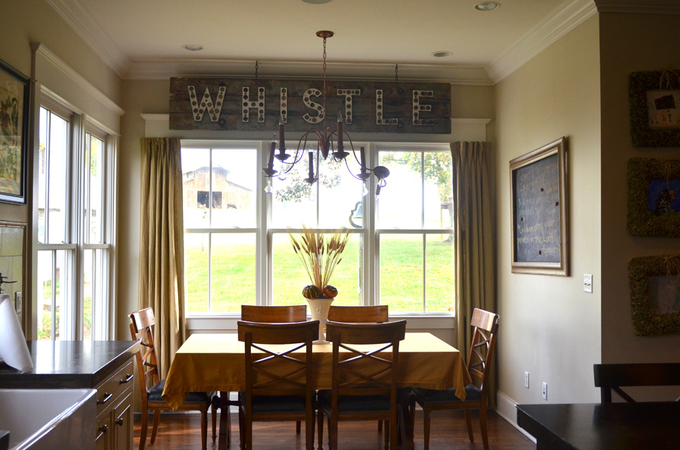 and while i'm stealing, i'll probably throw in  this adorable mirror from the boy cave upstairs!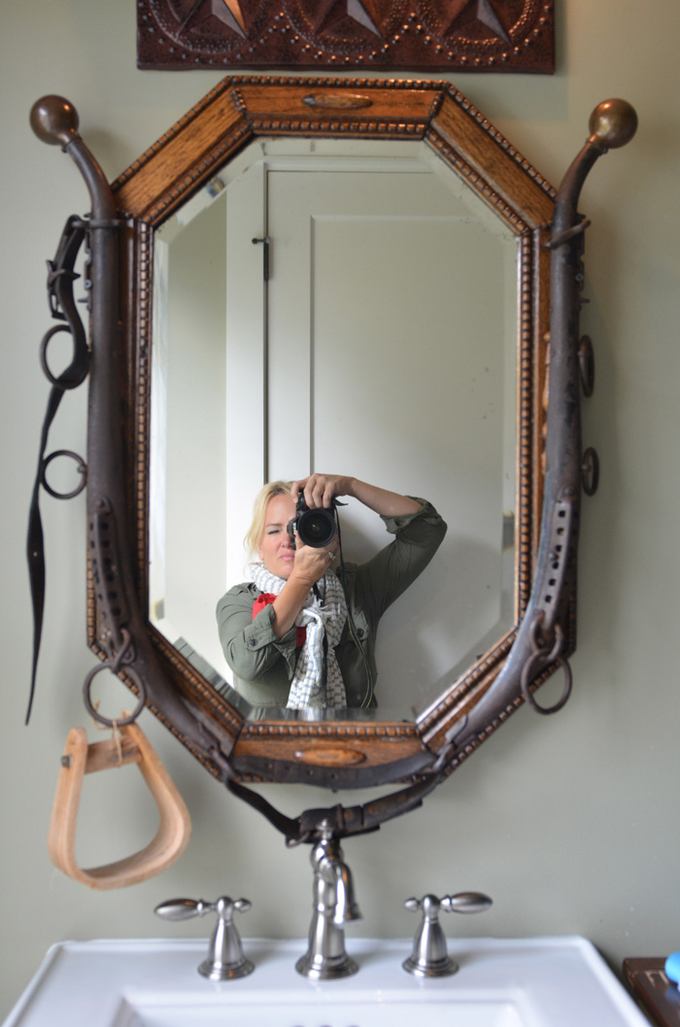 this could be my favorite thing of all—-
life is full of hard things and sometimes all you can do is saddle up……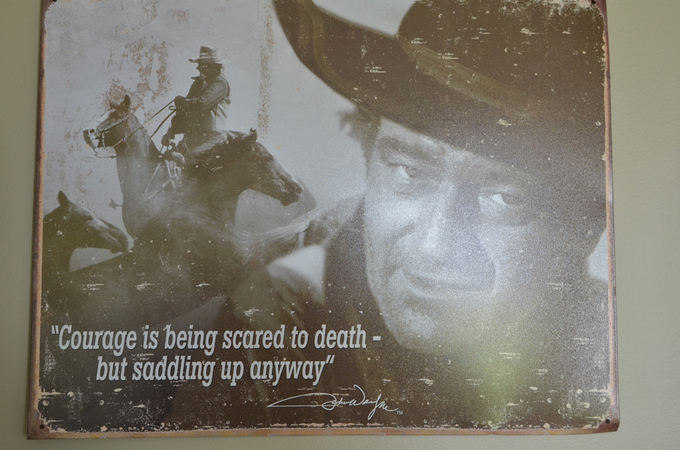 In true Polly fashion, she sent me away with this wonderful treat—-honey from their honey bees.   Of course she has bees!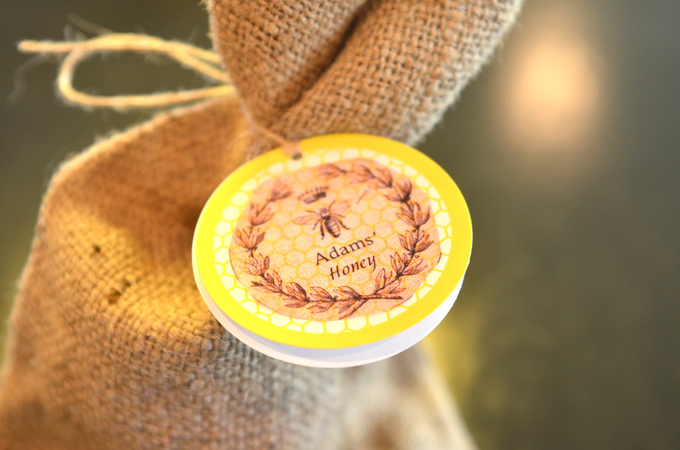 You know what I love most about Polly and Jeff? As much as I love their life on the farm, I love their willingness to ask the hard questions. What is all this for? Polly said to me yesterday that her heart is changing—-that all this stuff doesn't have the same hold on her it once did. They want to use their resources to serve others and are opening their lives and their home in the most wonderful way, through adoption.
It's a theme all throughout scripture. We are blessed so that we may be a blessing to others.
Thank you so much Ms. Polly for having me into your home. It was a wonderful visit and I cried most of the way home.
And I prayed that Ruby will be find her home and her true identity in Christ, learning the faith from two of the most wonderful christian parents I know.