This post is part of series called "31 Days to Rebuild Your House and Heart" and I'm writing it to chronicle our rebuilding process after we lost everything in a house fire last December. You can start here and read the whole series. Thanks for visiting!
***A little nesting news—–the schoolroom bookshelves are almost organized and the queen chair is hogging all the space. I think I'm gonna have to get a smaller table because of her. I'll tell you all about her journey across America and her broken leg soon!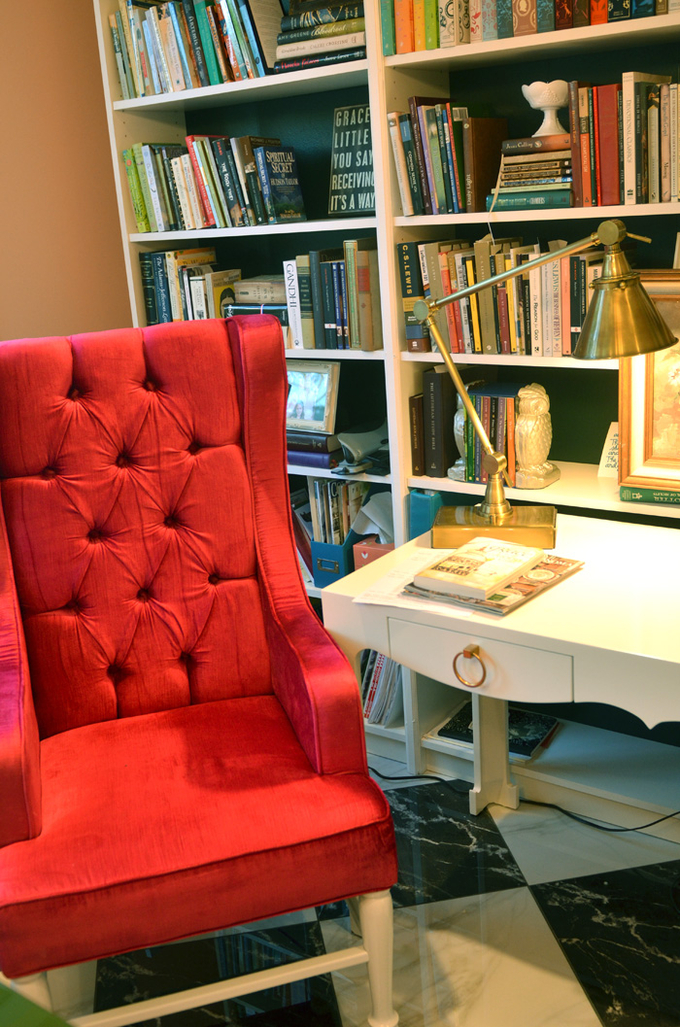 I know with Pinterest and Tumblr and all the other bookmarking sites, it seems so last year to have a flesh and blood design book.
But I'm old school like that.
I like things I can hold in my hand.
As a matter of fact, as much as I love to read, I don't own a kindle yet.
I can't let go of having real books with real pages to dog ear and mark in and on which to spill coffee.
So, I have a design book, full of inspiration pictures and paint chips and fabric swatches.
I'm beginning to think I really should have been a designer because I LOVE that stuff.
My good friend Polly, who's beautiful home you're gonna be lucky enough to see tomorrow was so kind as to loan me her design book when I started the building process.
I poured over it and took lots of inspiration from it.
I copied the paint color of her farmhouse (white dove) and had an armoire made for my kitchen based on photos of hers.
Here's a page from her book…..
(Wasn't it so generous of her to let me use it?!!!!!)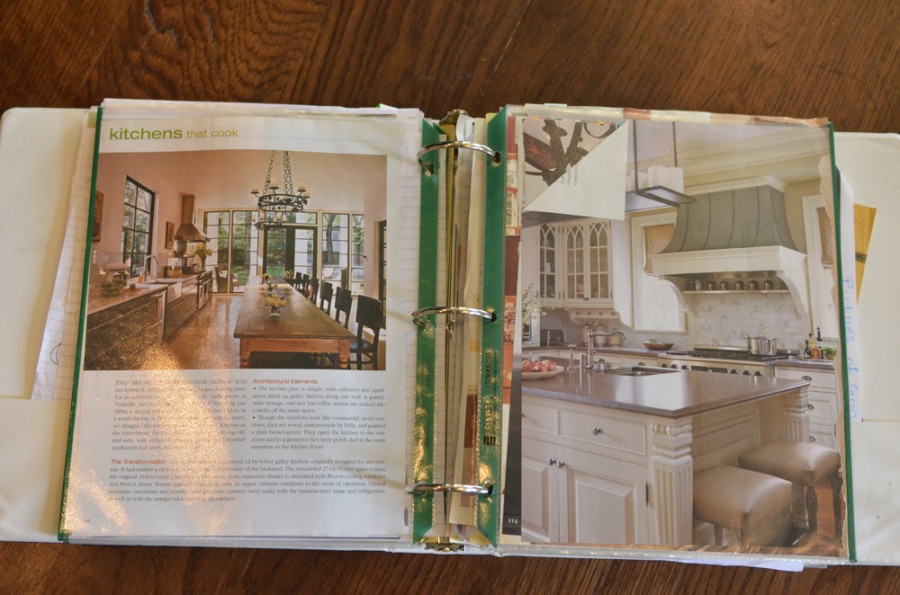 I'm so thankful for my book but it fell into dreadful disarray during the house building.   I'm trying to get it organized for ongoing projects or for others to borrow.
I printed the following  screen porch from Pinterest and was able to paint my ceiling that yummy blue and my kitchen pendants are very similar to the ones in the 'white' kitchen.

And I'm working on a page in the front full of paint colors and swatches.  (I'll share them all next week)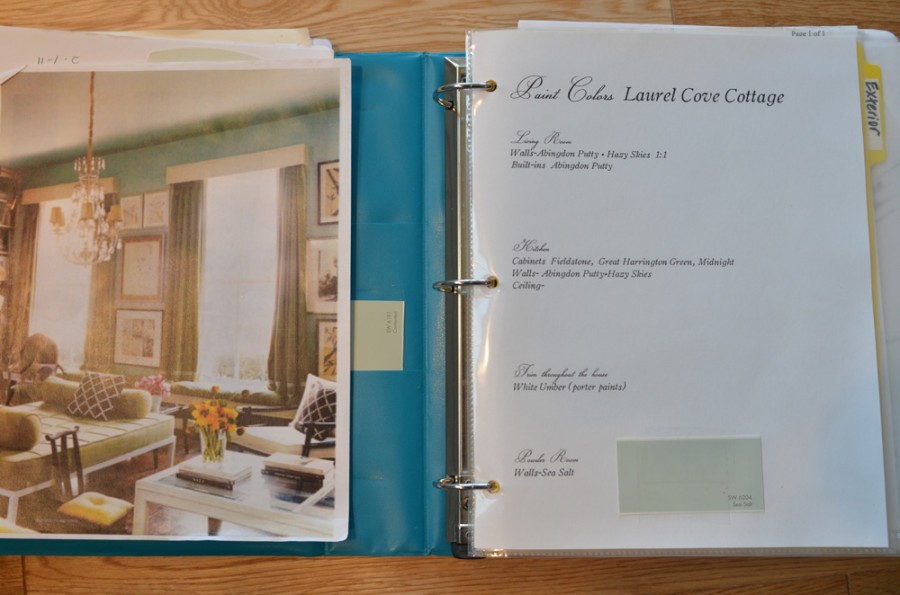 If real life books aren't your thing, you can follow me on Pinterest here and on tumblr here!