This post is part of series called "31 Days to Rebuild Your House and Heart" and I'm writing it to chronicle our rebuilding process after we lost everything in a house fire last December. You can start here and read the whole series. Thanks for visiting!
***Since I updated my blog, I've had lots of people who can't comment.   I think if you click the 'heart' instead of the little comment box, it will work.   Will some of you who've had trouble commenting try that and see if it works?!  Thanks so much.  If you can't think of anything to say, just type "I love mullets."   K?  Thanks 🙂
Most of the time, the lot on which you plan to build will, to some degree, dictate the type of house you can/should build.
I was dying to build this house.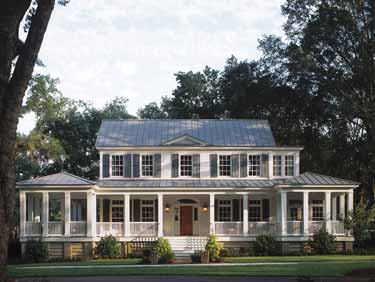 And I mean I REALLY wanted it.   Large porches and verandas and all farmhouse and southern looking.
But our lake lot is long and narrow and not conducive to a sprawling farmhouse.
That's where a good builder comes into play.   Sometimes you need someone to tell you no.
My builder took one look at this house and said there was no way it would fit.
Then he told me the bad news—-that my house had to stay within a 40×60 parameter.
Do you have any idea how hard it is to find house plans that are that size?
Thankfully, he brought several plans for us to preview the next Monday and we found one that we liked and could change to accommodate our unique way of life.
I learned a valuable lesson.    Listen to the land.   It will tell you what kind of house you need.    Narrow, steep lake lots need lake cottages…….not farmhouses.
We chose this one, with modifications.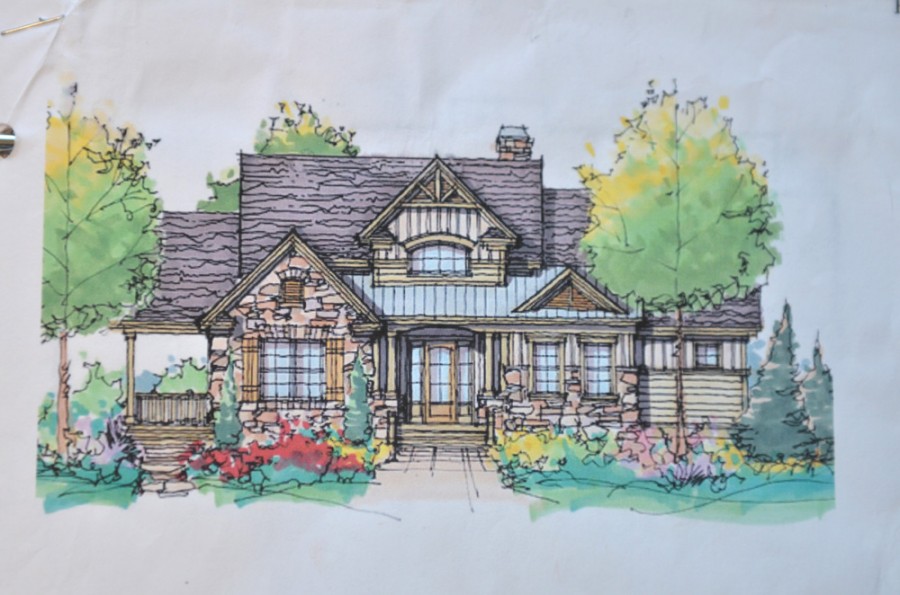 But as it turns out, I  really got the best of both worlds.
And maybe it's just because it's late but it has just dawned on me that my house is a little bit of a mullet.
Business Small cottage in the front—–Party 3 story farmhouse in the back.
It's brilliant.   The mullet house.
I love a good mullet regardless of the circumstance.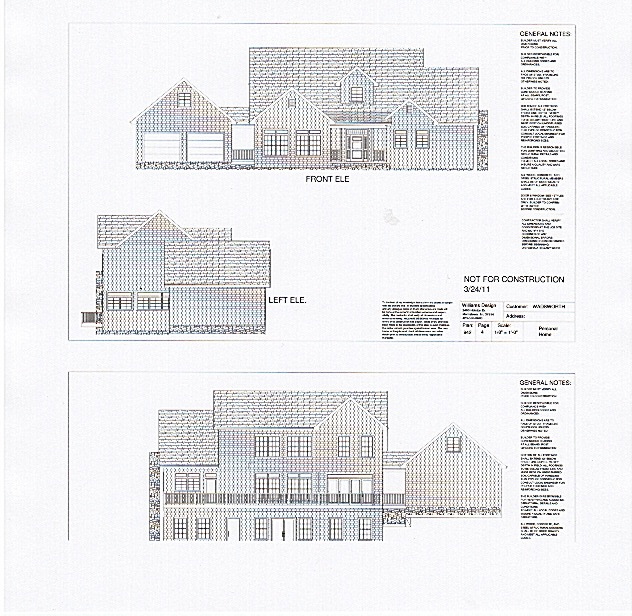 The front elevation has very interesting roof lines and the rear elevation is geared for maximum lake exposure.
This plan takes full advantage of lake living with abundant outdoor spaces and lots of large windows.
And it's a mullet——so we all win 🙂