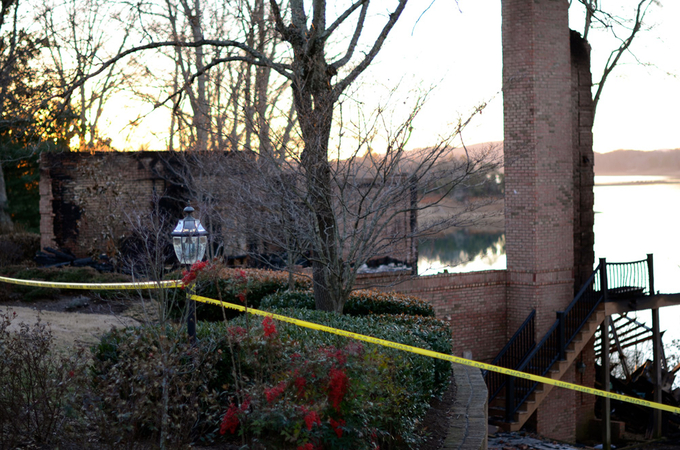 As we near the end of this rebuilding project, I can hardly contain the flood of emotions.
Lately, I find myself looking back at all the old pictures of the fire.
I find that despite the overwhelming gratitude I feel for the house, there is,  deep down, a grieving that is still making its way to the surface.
What do you do when your life is turned upside down? When your children are wayward or your body has given way to cancer or your money has run out?
Where do you turn when it all falls apart?
I know of only one place—-to the tender heart of Christ, who has, in His dying and rising, set the world upside down.
He has given meaning to suffering. He has made sense of cancer. His love for us burns like an eternal flame.
We can beat our chests and scream at heaven and make our mental lists of offenses that might have caused this tragedy.
Or we can lay down our weapons and surrender.
And when He finds us in the ditch, beaten half to death and dying, our Good Samaritan does for us what noone else can do—-He takes us to the Father.
He heals our wounds and pays our debts and gives us life abundant.
********
It's of no use to curse the ditch because whatever it is that has brought us to this place of helplessness has been good for us.
At least now we know how desperate we are for rescue.
Lord Jesus, I believe.  Help my unbelief!  Strengthen my weak and flickering faith.  I know that You are my wisdom, my righteousness, my sanctification, and my redemption.  Lord, strengthen this faith in me, that I may never fear nor faint in any trial or temptation.  You alone are the Author and Finisher or my faith.  Though my faith be tried by fire, may I ever be found strong and unmovable to the glory of Your holy name.  Let me firmly trust in Your blood, which cleanses me from all sin, that though my sins be as scarlet, they shall be as white as snow.  When I am enticed by sin and the world beckons and my own passions want to yield, help my unbelief, and give me the strength and will to resist.  WHen trials, sorrow, and affliction want to rob me of this trust, O Lord, help me to remain steadfast and true.  Strengthen my faith in Your promises that all things work together for good to them that love God, to those who are called according to Your purpose to be Your own in time and in eternity.  You alone, O almighty Lord, can help;  You, O gracious Lord, will help my unbelief;  You, O merciful God, will strengthen my faith.   Lord, I believe!  Amen.
(from the Lutheran prayer book)
Excellent podcast by Pastors Bill Cwirla and Todd Wilken on the Good Samaritan