Today is my little sister's 40th birthday.   We had a surprise party for her on Sunday and I'm so happy we could honor her and decorate her up in gaudy party trappings!
She is an amazing woman.   She has been my rock during this grieving/recovering/rebuilding period.
She lives an hour away but comes to see me all the time.   To make sure I'm okay.   To see for herself that I'm not falling apart.
Or to hold my hand while I do.
I don't know what I'd do without her.
She's one of those gifted people who can do anything—-she can cook, clean, cut hair, hang beaded board, rewire a lamp, disassemble a large playset with a butter knife (in the rain),  raise children,  read a book in a day,  nurse the sick, comfort the grieving, laugh like nobody's watching and listen to 'High Cotton' over and over again while we practice our clogging.
I made a video tribute for her but was unable to upload it because of  'copyright' infringement.    I began it with 'Hello Darlin' by Conway Twitty and couldn't resist adding 'Stand by Your Man' while the pictures of her husband played.
It was pretty priceless.  Just like her.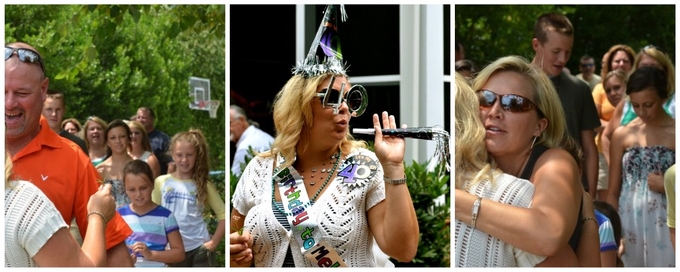 Bless her little heart, she had food poisoning 2 days before the party and was still a little 'green'.   But she was a good sport and let us have our fun.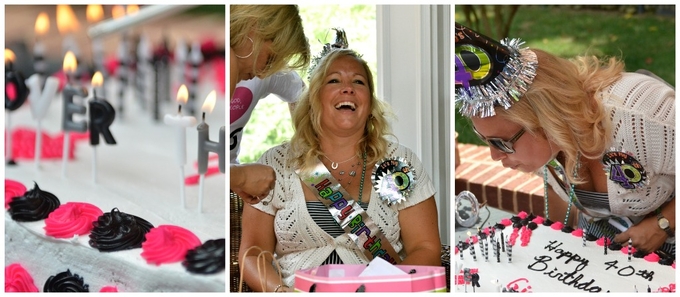 Her sister in law and my high school bestie, Shawna, hosted us.   She has such a beautiful house—-so of course I took a camera tour —-and thought you might enjoy the photos.
LOVE the built-ins and Graysen's (Shawna's daughter) turquoise room!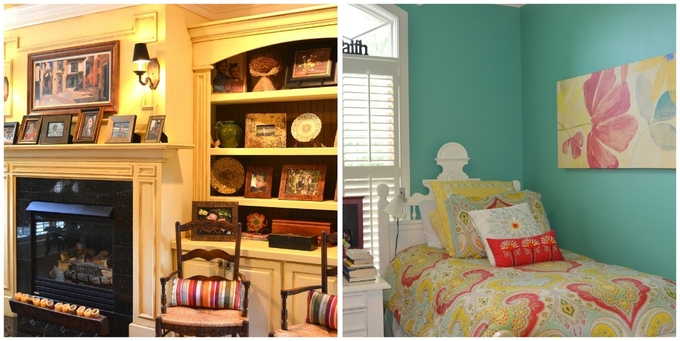 She has an awesome 2nd kitchen in her basement (left) and a gorgeous main kitchen with this brick flanked stove.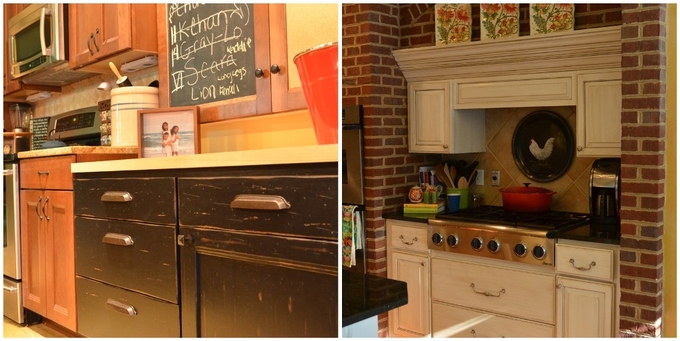 Her screen porch is to-die-for.   Love the ceiling and I think I'll have to steal the double door entry idea.

Happy Birthday Sis! "I love you better'n anythang!"
As a side note, here in Appalachia, we call all our female family members 'sister'. Sometimes we shorten it to sis or sissy but it makes the contacts on my phone confusing.
Is my contact named 'Sister' my sister or Caiti or Jamie or Kris? So then who is 'sissy'?
Does anyone else do this? Or is it just my crazy family?
and um,  that's day 2!