I'm so woefully behind in editing and posting photos. I still haven't finished the girls' dance recital pics from May.
But before the time gets away and I forget altogether, I wanted to post a few North Woods family vacation photos.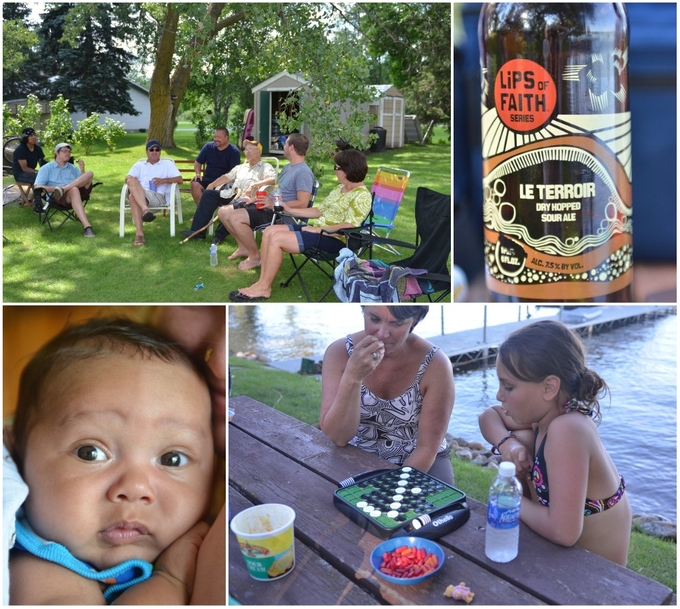 We love going to Minnesota every summer.    It's so relaxing and was a much needed break this year from the building project.
The cousins are all growing up and having babies.   We could have stayed all summer and been the designated babysitters.  Emme especially.   She always had a little one on her hip.
We got to try the paddle board.   It's like a very stable surf board that you paddle around on for a great workout.   Stevie may need to get me one of those!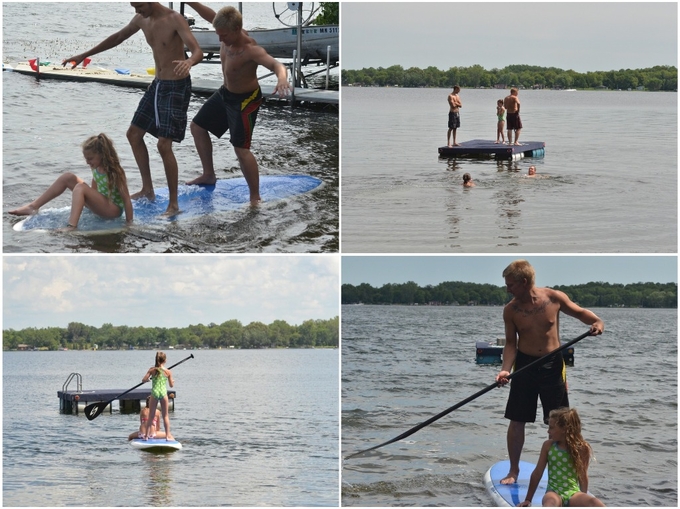 The guys always catch enough fish for us to have a fish fry.   This year they kept going out on the boat for hours (with full coolers) and returning with very few fish (and empty coolers).
We did finally get enough for a few appetizers, including a huge northern pike.   I'm sure Stevie and brother Jeff had plenty of topics  to discuss while out on the boat but I don't think fishing was one of them!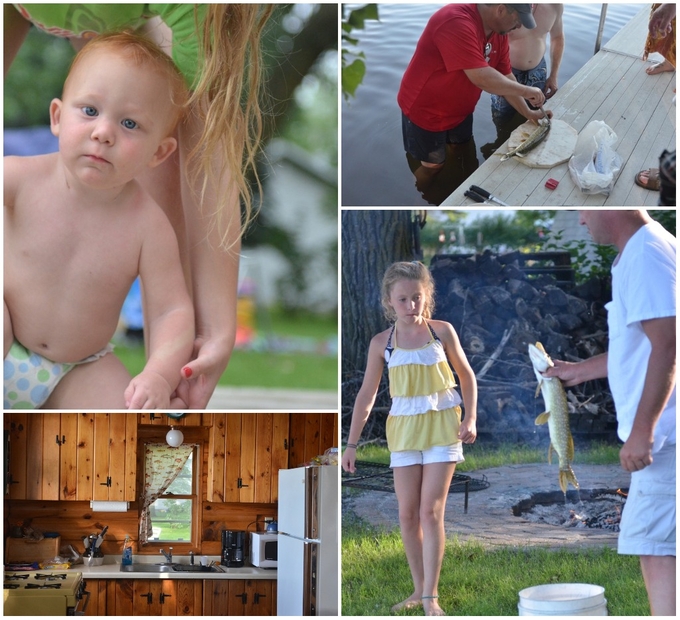 And then there was the yearly attempt to flip the raft.    Every year the boys get on the raft and try to tip it over.   I don't know why really except that it seems like such a guy thing to do.
Finally, this year they tipped it over.  (Perhaps this is like the Minnesota version of cow tipping?)
We were all stunned.   Now what?
So they figured out a way to muscle it back over.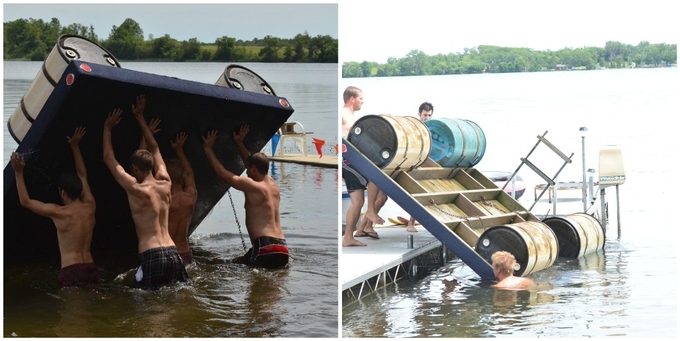 The whole thing was quite entertaining!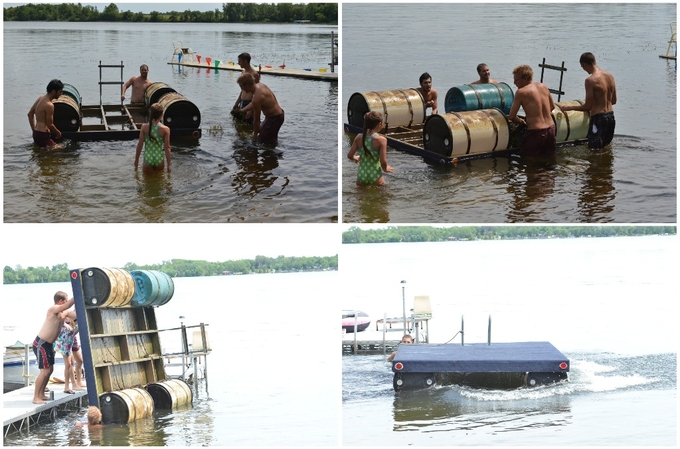 The week flew by and despite the fact that Stevie and I were sleeping in bunk beds, we were sad to not be staying longer.



Added Bonus–the adult kids came to visit for a few days!   It was so good to spend time with family.  I could so live in MN in the summer.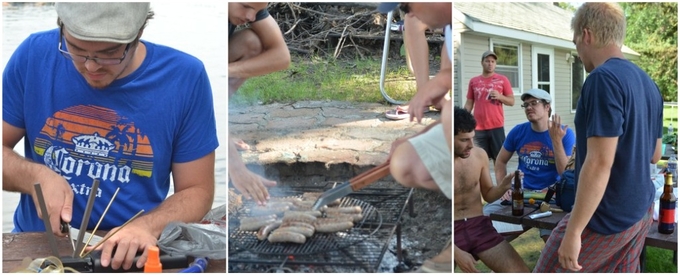 Too quickly we were back to the grind of paint colors and decking and concrete finishing and tile ordering.
Anyone wanna wager on when this house is gonna be done? I'm praying for the middle of September but that may or may not involve a small miracle.
**************
BTW, thanks so much for all your encouraging comments and emails about the last two posts.
I hope to answer your questions this weekend.
Homeschooling and faith are both difficult to write about in the public forum. I appreciate your grace.
And I agonize that sometimes the words can be misunderstood.
I write about those things from a place of joy and humility and I can only pray that they are received in that spirit.
I beg you to forgive my shortcomings which are many.
xoxo,
edie