The girls and I are almost finished with book 2 (Anne of Avonlea) of the Anne of Green Gables series. It's got to be one of my favorite book series of all time. Lucy Maud Montgomery was such a phenomenal writer and was able to craft a character that will forever live in the hearts of many girls. Anne (with an 'e') is definitely one of my favorites. In book two, Anne becomes a teacher her favorite student always refers to his deceased mother as 'my little mother'. Well, I've now coined that phrase for my momma too. If you haven't read these books, they are a must read for summer! The most common phrase in my household the last month or two, "Mom, pleeeeeeease read Anne." You will not be disappointed!
And two more things.
1. My church is encouraging it's members, kids and adults, to read the New Testament through this summer so I thought you might want to join us. The pastor will go over the scheduled reading each Sunday and I'll give you the highlights. The girls and I plan to read it together in the mornings—it will usually end up being 2-3 chapters a day. Here's the reading schedule if you're interested.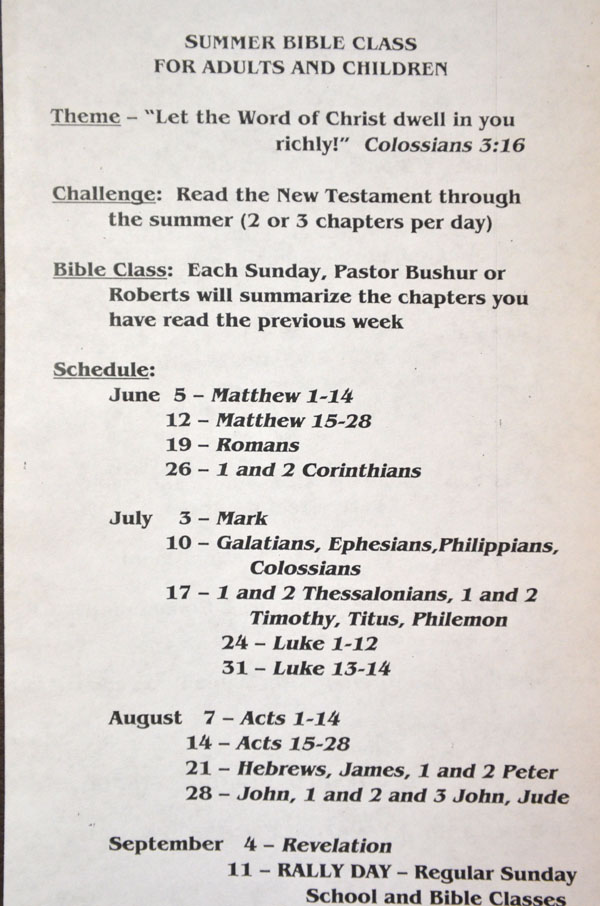 2. Also, I'm doing two guest posts this week about mothering. I'm always humbled and somewhat hesistant to write about raising children because I fail often to "love my neighbor as myself". It seems as if we're constantly asking for and granting forgiveness in this house. Mostly, my prayer is that God fills in the gap—-that He does for them what I, in my fallen condition, can not.
In the midst of obvious failures, it always warms my heart to find small evidences of His grace in them.
I found these notes by their bed this morning and I got a little teary eyed.
I'm saving these for when they're 16 and fighting over who's driving.
Join me at my friend Ruth's blog today for a guest post on "Raising Kids You Like".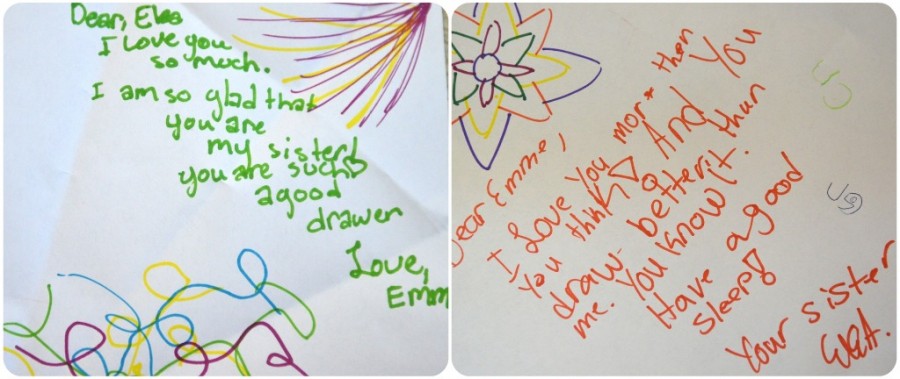 Don't leave though before you watch this video of 'my little mother' line dancing. She's apparently done this a time or two. She's normally the one at parties that you never see, serving food, washing dishes, making sure everyone has what they need. She came out of nowhere when the line dancing started and showed us all how it's done. She's so darn cute that I can't take my eyes off her in this video! I thank her immensely for her unconditional love and grace over the years. Apparently, she passed on her line dancing skills too, at least to my sister.

Happy June 1st!
p.s. I have a fully shingled roof and windows!!!!