Because I care for you and love to provide you with meaningful content, I give you this as a pure gift.   Circa 1992 when Caiti-bug was a baby and I had the Dorothy Hamill.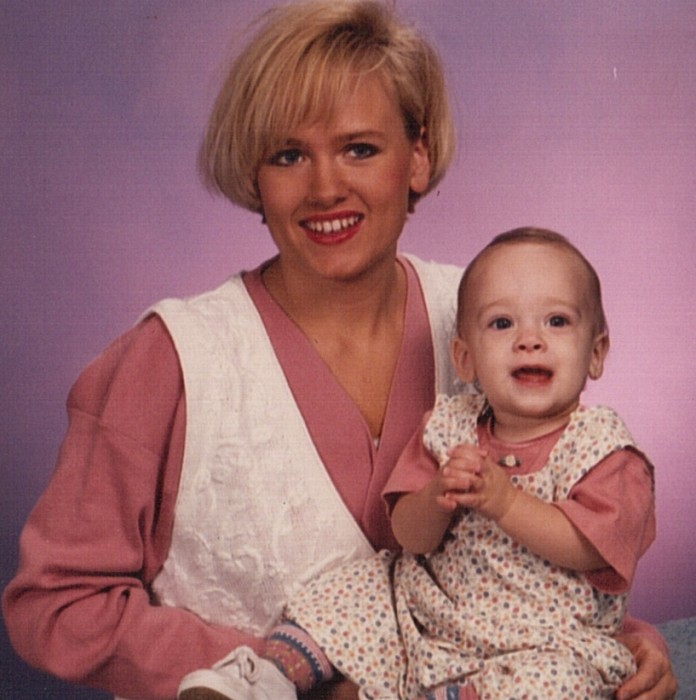 You're welcome.
Now onto, more Mother's Day antics.
My request was simple.  I wanted to go to the park and make homeade ice-cream and watch the kids throw balls.
So we did.   It was good clean simple fun despite the fact that the 'ice-cream' was more like thin milkshake consistency.   You can't have it all.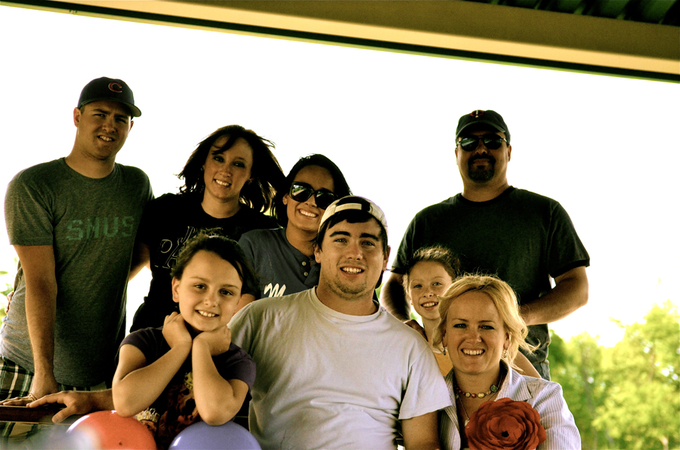 It was fun to have the kids together.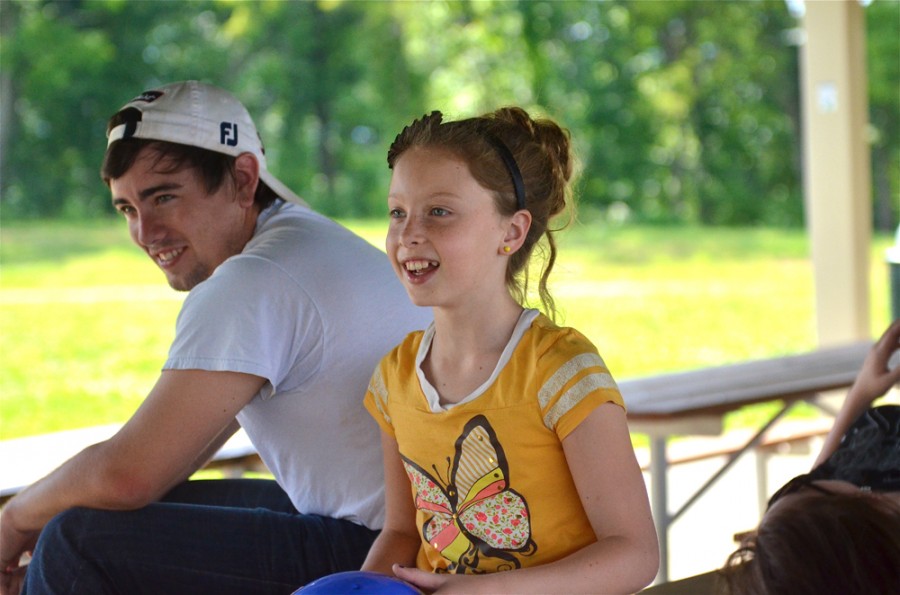 Caiti-bug was in charge of keeping ice in the ice-cream maker.


And I did alot of this.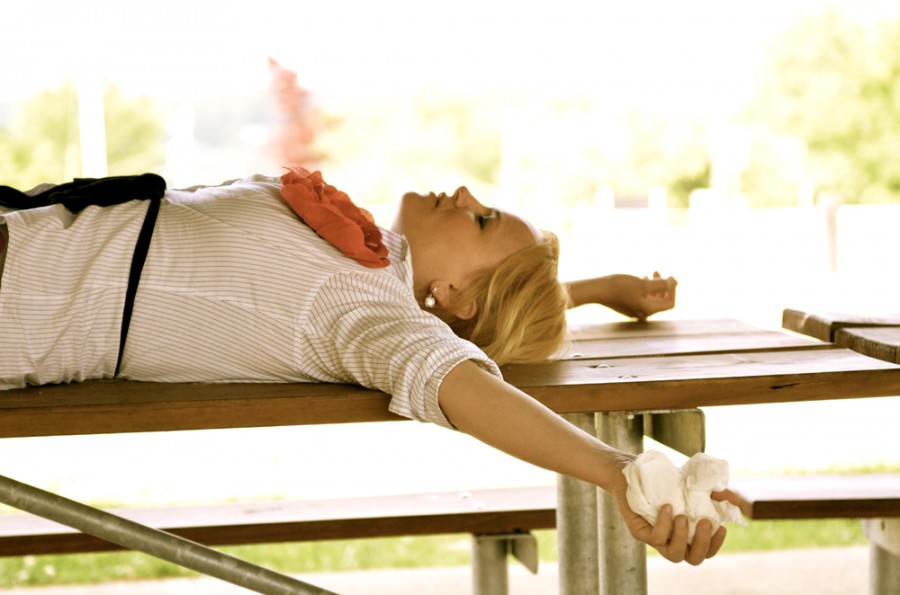 Large giant red flower compliments of Emerson Made.
Today, roof trusses will be set and I will be there to document it all for you.
Darlene and I are working on the design/lay out for my living room so link your favorite living room inspiration pics.  I'm new to Pinterest but I'm finding lots of inspiration there!
Also, if you haven't begun your One King's Lane addiction, let me invite you to join.   OKL is a home decor sight that partners with great companies and brands to bring you quality products at a fraction of the normal price.  If you click here to sign up, you'll get daily emails with their deals.  If you purchase something,  whoever you sign up 'under' gets a $25 credit.   So far, y'all have helped me buy two wonderful prints that I just received this week!  THen if you send the link to others, you will get credit if they make a purchase.  It's so much fun!  I converted my sister to One King's Lane and Goodwill on the same day.   Now THAT is pretty awesome.
Thank you for the shell prints!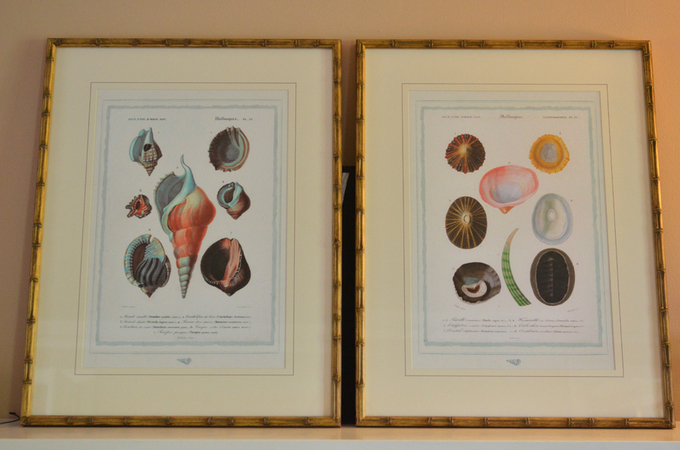 I still plan to show the design process with the girls' room and I have a slew of Caiti's prom pictures to show you and I'm currently reading Grace Upon Grace by John Kleinig, which I'd love to discuss soon.  So much going on, so little time.
xo,
edie