**edited to add—this is one of the best sermons I've ever heard on baptism, from my pastor Paul Bushur.
Two months ago, Susan and I and the girls were making necklaces for my '12 Days' series.   I knew right away what I wanted mine to say.  I called my friend Kim, who had recently shown me pictures from Salisbury Cathedral in England.  On their baptismal font were the words that I wanted on my necklace.  Kim reminded me.
"I have called you by your name and you are mine."
What a promise we have in our baptism.  Christ calls us by our name.  He marks us as one of His own.  He seals us, protects us, hems us in, preserves us.
He opens heaven to us and promises to keep us safe in Him.
He gifts us with more than we can comprehend; life, forgiveness, heaven and the Holy Spirit and divine protection against the fires that threaten our very souls.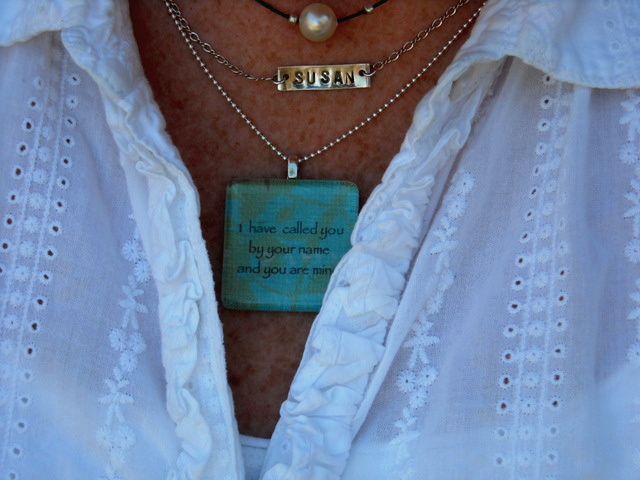 I wore that necklace everyday until 3 days before the fire. It got caught on something and came off, leaving an empty shell.
I laid it on my nightstand and planned to re-attach it soon.  It now lies in the ash heap——but the promise it gives does not.
Yesterday, I read Susan's blog and saw this post. I sat dumbfounded. She was thinking about my necklace too and looked up the context of where the verses came from.
Isaiah 43
Fear not, for I have redeemed you, O Isreal;
I have called you by name, you are mine.
When you pass through the waters, I will be with you;
and through the rivers, they shall not overwhelm you;
when you walk through the fire, you shall not be burned,
and the flame shall not consume you.
For I am the Lord your God,
the Holy One of Isreal, your Savior.
you are precious in my eyes, and honored,
and I love you.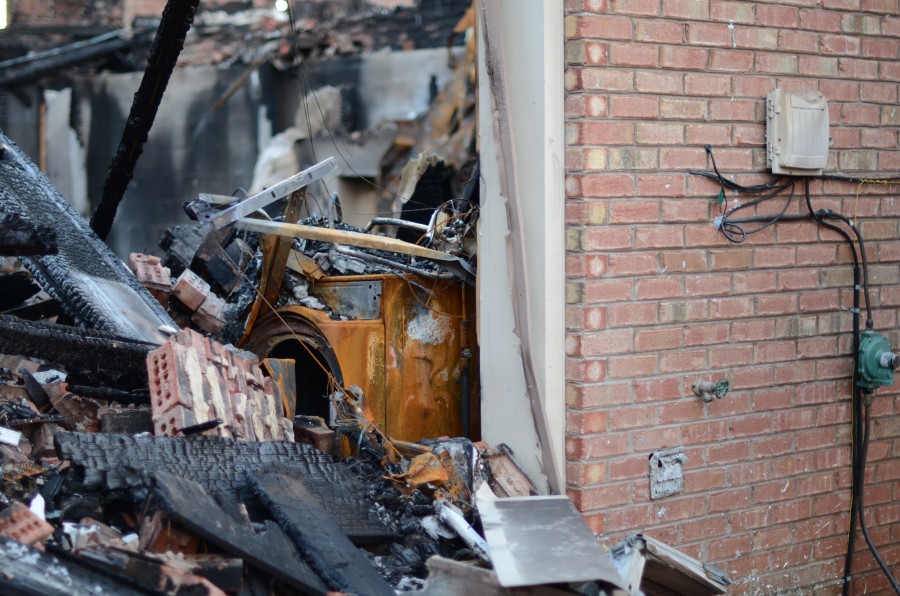 It may look hopeless today.
What we have worked for lies in ruins
but He is there.
What we have loved is destroyed
but He will never leave us.
We may see no hope for tomorrow
but He holds tomorrow in His hand.
He alone repairs our broken.
He has given His promise and its' everlasting melody calms our fears.
" I have called you by your name.  You are mine."
As the church celebrates the baptism of Jesus today, we rejoice and remember our own baptism.   And we know that all is well.
Because we are His.
*comments closed