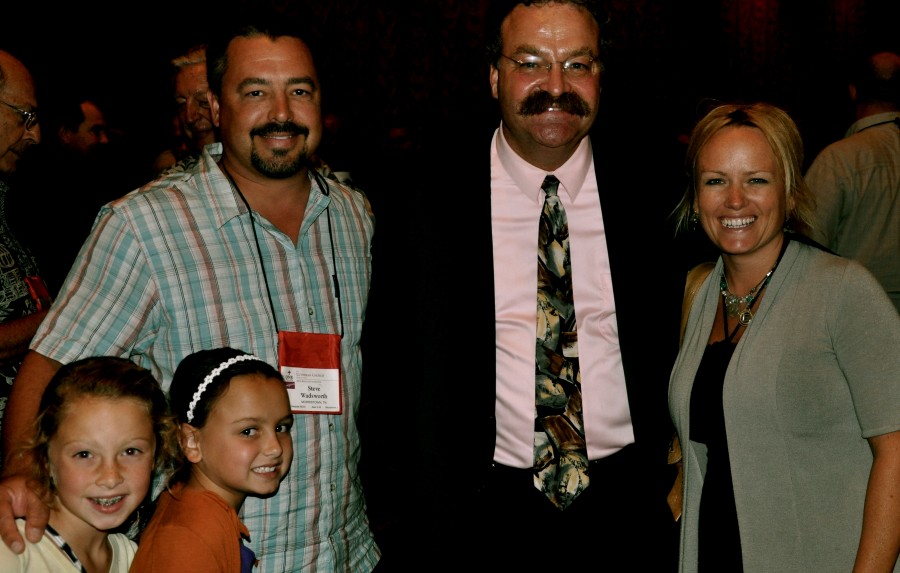 Greetings from Houston!
I'm sitting in the lobby of the Hyatt this morning, so as not to wake the members of my family who can sleep past 6a.     We're here for the national convention of our church (the Lutheran Church-Missouri Synod) to which my husband is a delegate.   So while he goes to long meetings everyday and votes on important issues that will affect our church for years to come, the girls and I are never at a loss for stuff to do.   I'm such a geek, that if left to my own devices, I'd watch every second of the live stream of the convention proceedings, but my children like sight seeing and swimming and food and such.   Our church is voting on a massive restructuring that would give the Synod and the president more power.   We are against the restructuring  but it has all passed by very slim margins.
Then there was the vote for president yesterday.     Steve commented that he hadn't  been so nervous about something since he got his med school board exam results.   I sat on pins and needles all day myself.   We were hoping and praying for Rev. Matt Harrison to win and were so thankful to witness the historical moment when they announced him as president-elect.   His acceptance speech was amazing.  In part of his speech he said,  "You've kept your perfect record of electing sinners as presidents."  He's a brilliant theologian and a confessional Lutheran (translated: clings deeply to the Bible and the Lutheran confessions despite growing pressures in our synod and our world to be 'relevant') who's authored many books, plays the banjo, and greeted everyone at a reception last night with such humility and grace AND with a Heineken in hand.     You gotta love Lutheran pastors!
So, this convention has been a mixed bag for those of us in the conservative, confessional camp of Lutheranism.    The massive restructuring passed but our candidate won.
And more importantly, being the stalker that I am,  I met Mollie Ziegler Hemingway (beautiful and brilliant writer for Get Religion.Org and my new BFF),  Will and Cindy Weedon (I've quoted Pastor Weedon many times before and he's a regular guest on IssuesEtc. He's hilarious and I was so happy to finally meet him and his kind and beautiful wife Cindy), Brian Yamabe (the tech-guru behind the site Witterberg Media) and  was blessed to finally meet the man behind the mustache —-Pastor Matt Harrison.
Hope you're having a good week and if you have any spare time this weekend, read Lewis' The Problem of Pain so we can talk about it next week.
Love to you all!