Come on in y'all!
When you're having company, make an effort to make the entrance of your house inviting.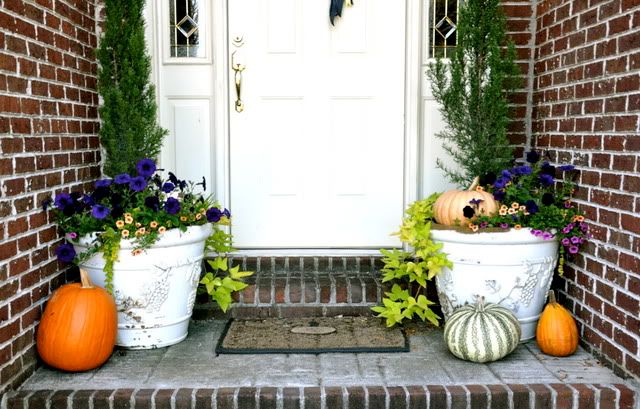 I love creative tablescapes and this time of year, the possibilities are endless. Natural elements like pumpkins and hay make for visual interest.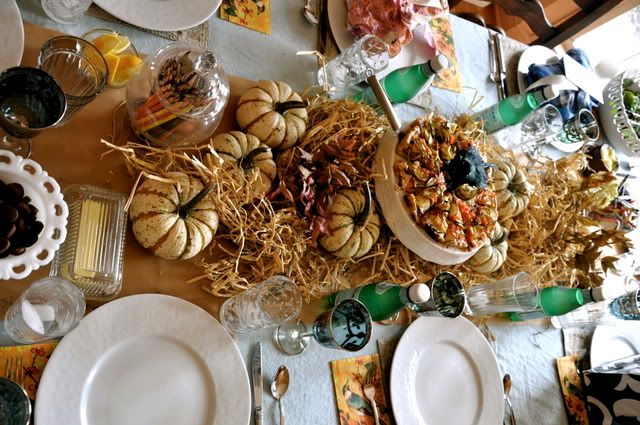 And what fun we had sitting around the table when
Savannah
arrived. We can't wait to spoil her this week.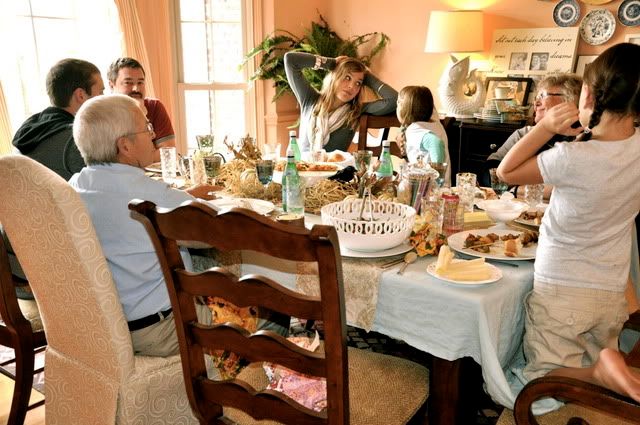 The blackbird kept watch over the zucchini tart.
And then Grandma made these gorgeous and delicious apple pies. She's not only a master knitter but an expert pie maker. Apple pie + zucchini tart= happy house guests.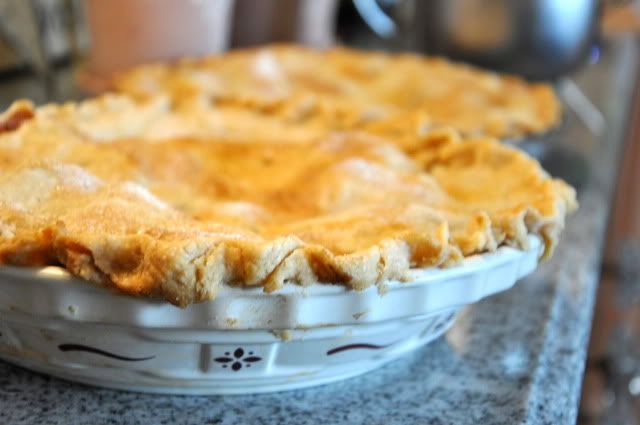 It was so wonderful having Caiti home too. We have missed her terribly!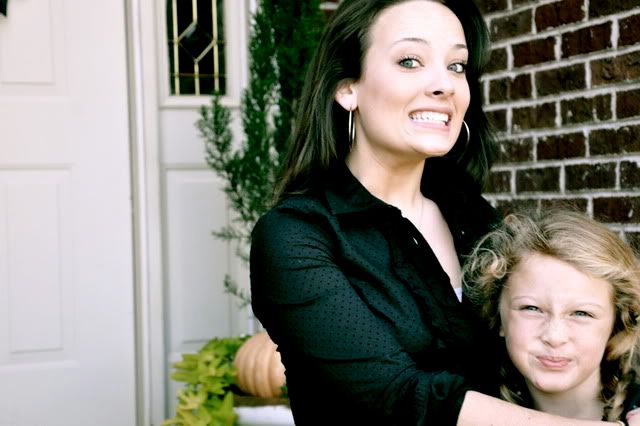 Find out what your guests love and plan to make it. Caiti's favorite: Blueberry Almond Coffee Cake!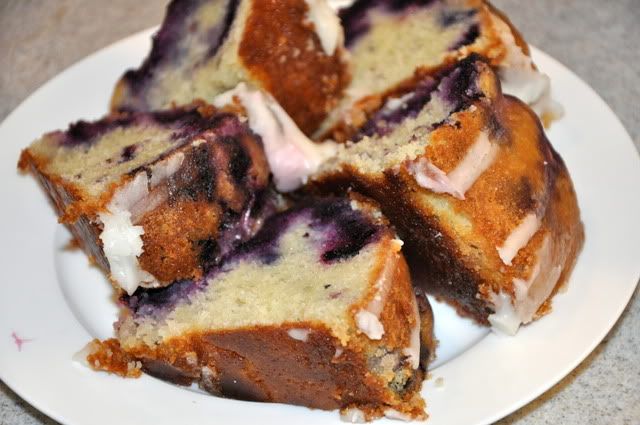 Recipe for coffee cake:
1/2 cup butter,softened
8 ounces cream cheese
2 ounces almond paste (or 1 t. almond flavoring)
2 cups sugar
4 eggs
1 1/2 c. flour
1 1/2 t. baking powder
1 1/2 t. salt
1 3/4 cups blueberries tossed in 1 T. flour and 2 T sugar
Lemon Glaze:
2 cups powdered sugar
2 T. lemon juice
2 T. heavy cream
1 T. softened butter
Preheat oven to 350. Combine butter, cream cheese, almond paste and sugar; beat until fluffy. Add eggs and then flour, baking powder and salt. Then fold in blueberries. Bake in a well-greased bundt pan for 35-40 minutes. While it cools, combine ingredients for glaze and stir until smooth. Drizzle over pound cake and enjoy!!
I'm joining Rhoda for a recipe swap. Click here for more deliciousness.