hello, my name is edie and i have ADD.
i'm highly distracted by all things shiny, and sweet….
and colorful…..
so, when i should be sleeping, i sew quilt squares…….
and when we should be counting by 6's, we're fighting over who gets to play (frightfully bang) on the new-to-us piano……
and when we should be ironing laundry, we sit in our new craft studio and
chat.it.up.
about all the fun stuff we're gonna sew and knit and glue……
okay, and we also admire the little love note Caiti left us last week……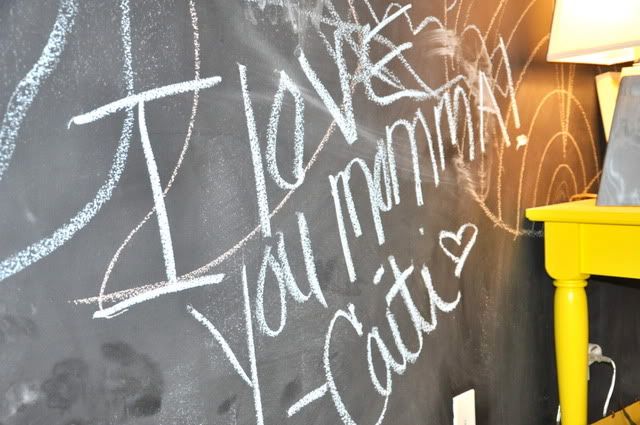 and when I should be organizing my dreadful desk, I find out that Kim has featured
lifeingrace
on
Today's Creative Blog
!!! today could be a lost cause! Thank you Kim for making my day.
all in all, we're still not doing so bad, it's 12:50 and so far we've:
listened to 3 chapters of king arthur
sewed 10 quilt squares
played 'onward christian soldiers' 27 times on the piano
read a chapter in our reading book
recited our new poem, 'rebecca, who slammed doors for fun and perished miserably' 5 times
recited our old poem 'the spider and the fly' once—-it's very long
finished our spelling and grammar lessons
listened to 'positoovity' while practicing our tap dance
counted by 3's, 4's and 6's in an effort to learn our multiplication tables
completed our history lesson on the 'east/west schism' of the catholic church
practiced our irish dancing to a song called 'the queen's jig'
contemplated a trip to K-Mart (aka Kame-Apart) to look for baby bottles (for emme's doll)
made brownies and started dinner—which so far includes beef and tomatoes
now, it's break time, and i'm heading back up to steal away some time on emme's sewing machine! weeelllll, unless i spot something shiny or colorful on the way up!