We went out to (brother) Jeff's farm and picked cherries from the most gorgeous cherry tree you've ever seen.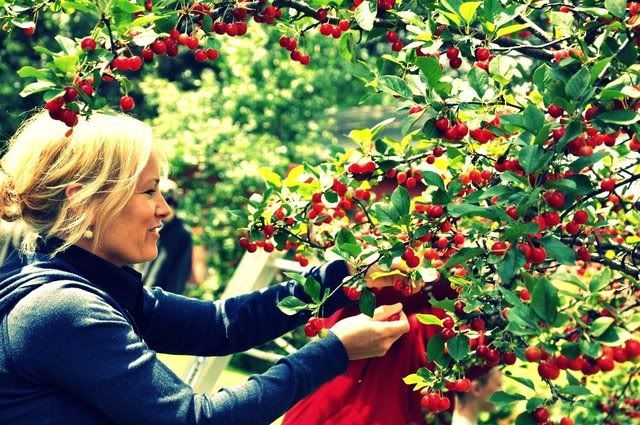 Everywhere I looked was a photographer's dream world; there were old barns, grapevines, kids picking cherries, wheat fields. I could've stayed there all day and used up all my memory card.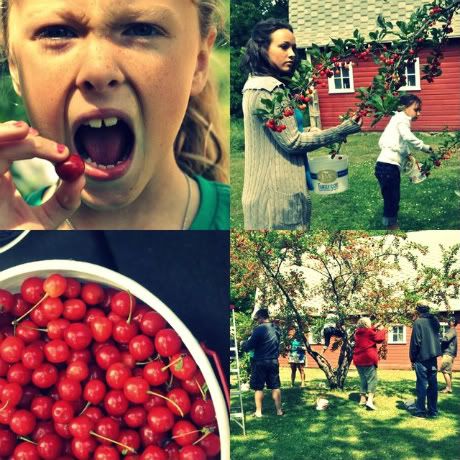 This is one of my favorite photos.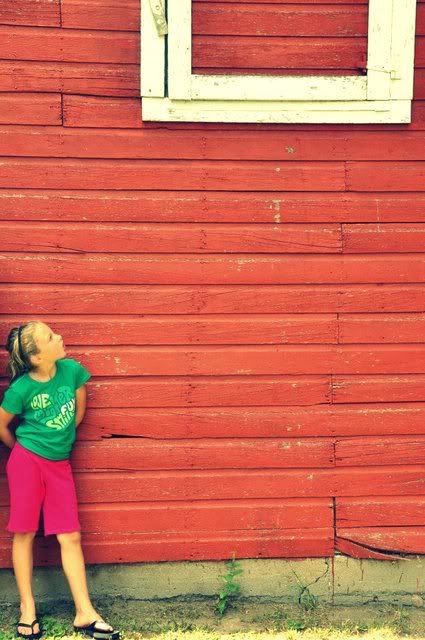 Vicki showed us the ropes, including how to pit them with a paper clip.
There were more cherries than I've ever seen in one place in all my born days!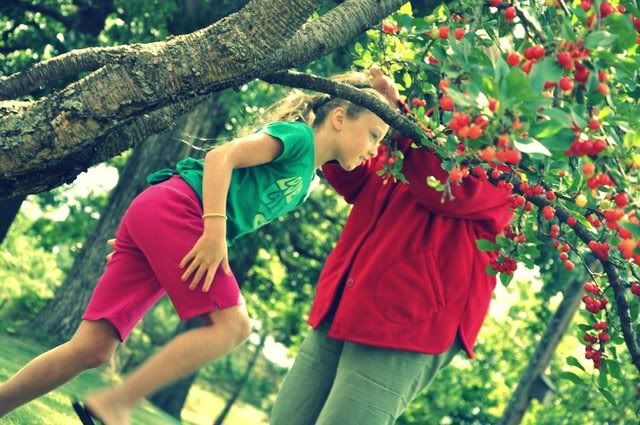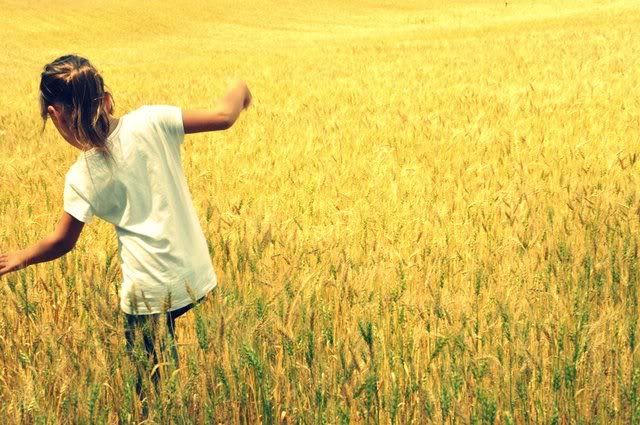 …….what's even better, you ask? I woke up this morning to not one, but FOUR cherry pies from the master of all pies, Steve's mom. It's like heaven on a plate. Then she started to teach my girls the old American folk song "Billy Boy". Listen below but be warned: you WILL sing it all day. I'm humming it as we speak—-much to Caiti's chagrin.
P.S. FYI: I edited these photos using the 'cross-process' function at picnik.com
P.S.S. Thanks to all of your kind words and to those of you who introduced yourselves for the first time!
I'd like to wish a Happy Birthday to one of my favorite people in the whole world, my beloved sister. Her friendship and love have been a constant source of strength. She is God's hand of mercy to me. And I say 'thank you'.