Guess what happens when strawberries are fresh….and children are bored….and days are long?


First, we read chapter 2 of The Hobbit aloud. Those little guys eat a lot. So then we get hungry and make a little homeade strawberry sugary magic. And then make toast and bagels and peanut butter sandwiches to spread it on.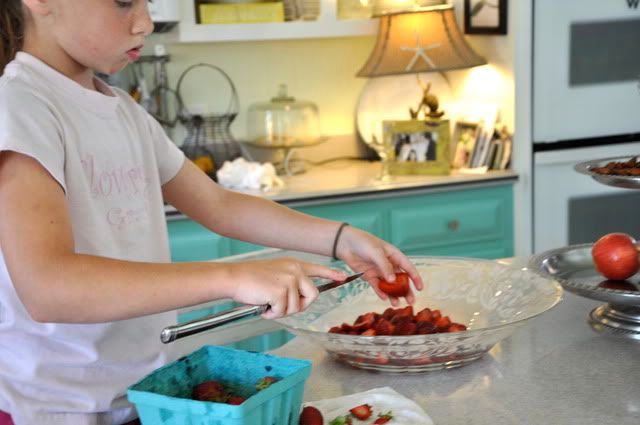 What's better than making homeade strawberry sugary magic? Eating it! And giving it away. And eating some more.


And the only thing better than making homeade strawberry jam and eating it….is wearing this adorable Anthropologie apron, that my friend Ruthie gave to me, while doing it. And my favorite necklace of all time that I bought from Lisa Leonard Designs. I know, it's like a dog-tag….kid-tag….or something like that. I absolutely love it and wear it everyday. Oh, and that birdy necklace? Lisa Leonard too. You really need to visit her website.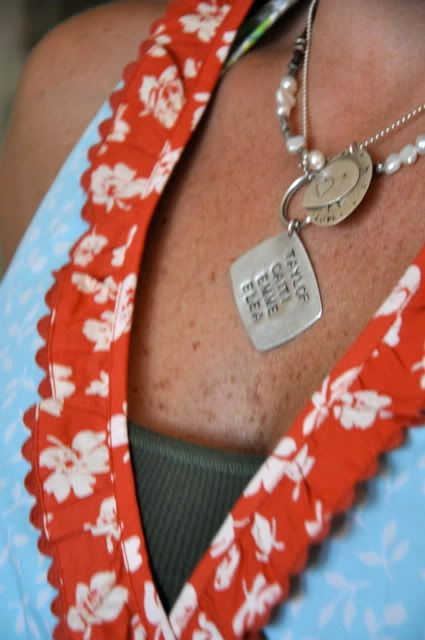 Welcome to Logos Summer School! And thank you Ruthie for the perfect apron. (It just so happens to to match my kitchen and my blog!) And thank you Tolkein for the perfect summer read-aloud.
Post-edit: I've been working on my curriculum review from this past year and also have included in there some of our summer plans. Click
here
to read. In a nutshell, we're going to do Rosetta Stone French, reading (aloud, alone, and books on tape), and continue learning the multiplication tables, along with other fun stuff such as canning and jam making and herb growing! Loosely, our schedule will be chores, french, and math in the mornings, reading after lunch, and swimming and chasing fireflies whenever we can!