I love holidays.   All of them.   And you can bet your bottom dollar that holidays will find us 'hunkered down' at the ranch (ie. suburban home on a cul de sac), cooking all manner of yummy treats, and taking full advantage of family time. Father's Day is an especially fun one because it coincides with the US Open.   In summary, we have watched golf (ie.Tiger), consumed generous amounts of food, read some good books, and made every attempt not to leave the house.
And if you had this guy
with these particular forearms……hanging around your kitchen, you wouldn't want to leave either.   (I admit that I share Pioneer Woman's obsession with forearms)
My feeble attempts at family photos were met with much resistance.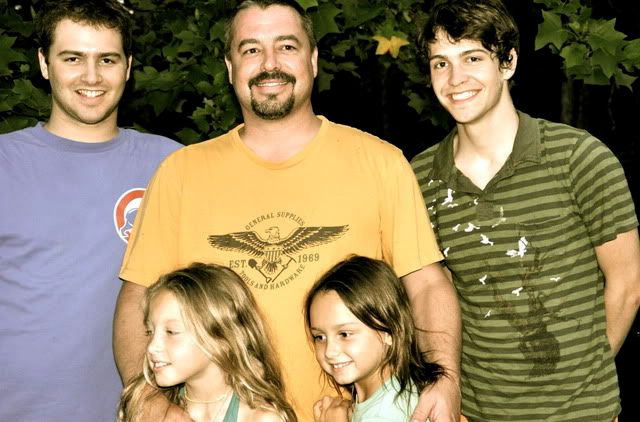 Even the dog resisted.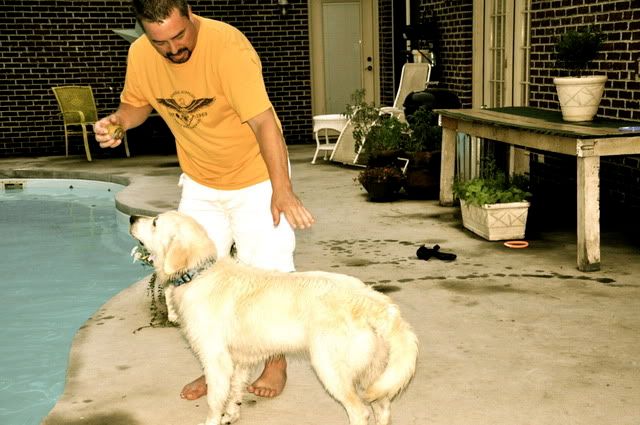 So I settled for a few candid shots of the backyard antics.  
 A little soccer.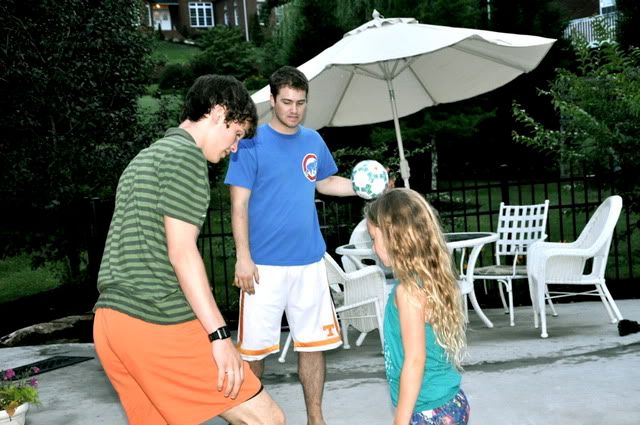 A little Yoga.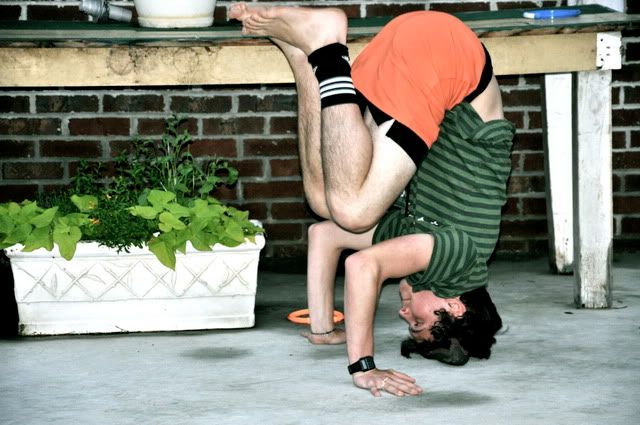 And a whole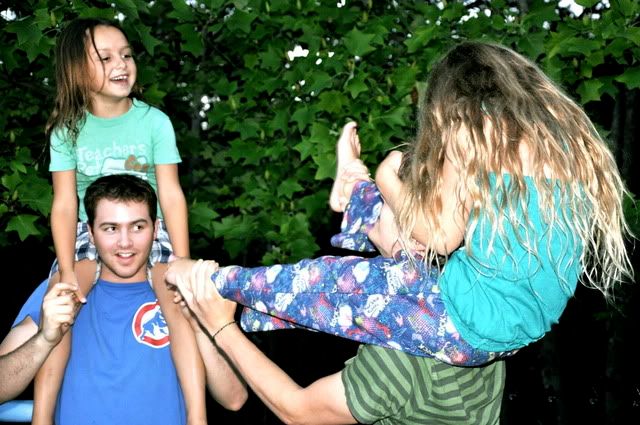 lot of
tomfoolery.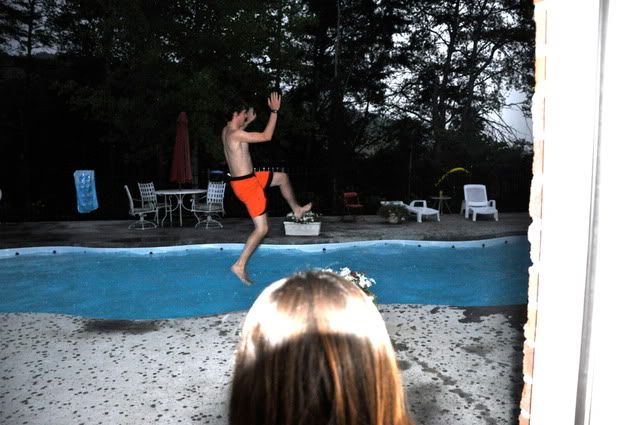 Father's Day Menu (made by yours truly and kicken-nicken)
Grilled Filet
Corn on the Cob
Key Lime Pie (I'd tell but I'd have to kill you)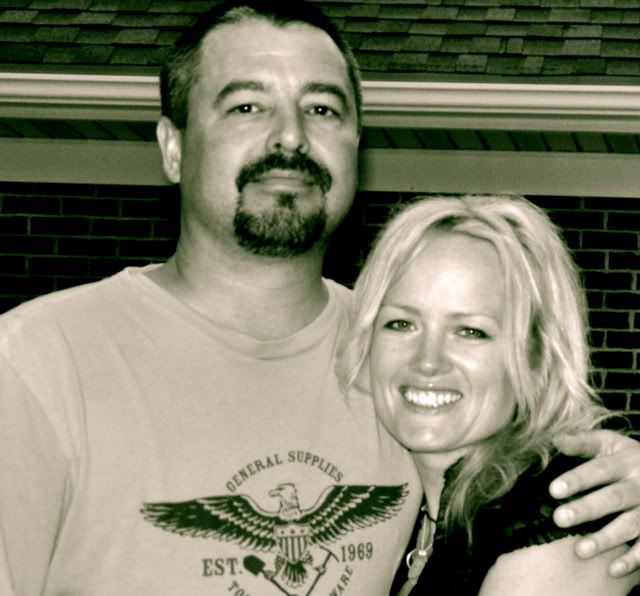 Happy Father's Day, honey!
You are the key lime to my pie….
the HD to my TV…..
the avocado to my homeade salsa!
We love you and thank God for your presence in our lives!
We also would like to wish Grandpa Eddie a Happy Father's Day!  We can't wait to see you.
Reminder:  Tomorrow I hope to host a Linky Party on Painted Patio Furniture.  If it rained all weekend at your house (like it did at mine) just show us what you plan to do.  Painted planters or other garden 'stuff' is fair game.  I may not post the Linky party until later in the afternoon, so you'll have plenty of time get those posts ready.