Edited to add:  I'm linking this post with Emily's Tuesdays Unwrapped so welcome to all you friends of Emily.  She's the best!
It's been a busy week for our family as we anticipate the fast approaching graduation of my son, Taylor. He was honored with many of his classmates this week as being among the class to receive more honors and scholarships than any other class in the history of West High School.


He graduates with first honors….with a weighted GPA above 4.0 (I'm still not sure how that's possible)


and will attend East Tennessee State University on a music and academic scholarship, while his best friend Andrew was honored with all the same acolades and will attend King College (only about 20 miles from Taylor's college) on an academic and cross country scholarship.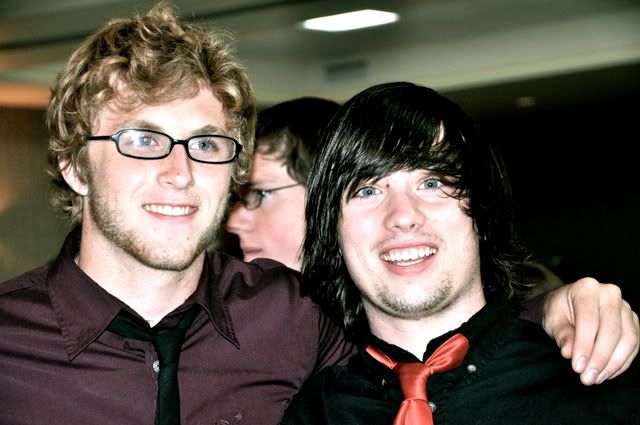 He was honored as a member of Who's Who and was recognized as the male 'senior of the year' by his music teacher for his participation in Chamber Choir.   It makes a mama proud.   And brings a mama to tears.  (and in retrospect, makes a mama wish she had insisted on that hair cut)!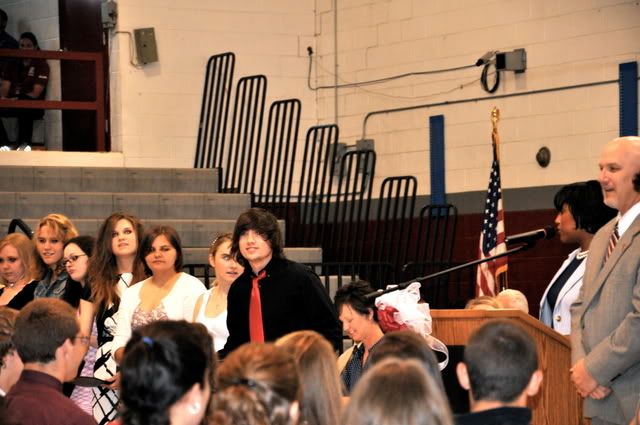 To top off the week, his band, The Verity, was invited to play at the World's Fair Park last night in Knoxville.  The girls and I met my mom, my nieces and my nephew to tour the Sunsphere and enjoy downtown Knoxville before the concert started.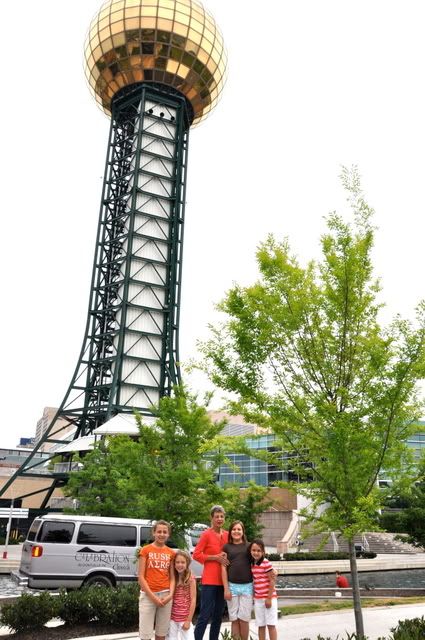 My mother's best friend from childhood, whom I also call my 2nd mom, is the owner of the historic Thackston School, which burned a few months back and had to relocate the Holiday Inn Convention Center; conveniently located about 50 yards from the World's Fair ampitheater.  Her son, John, just happens to have the best view of Knoxville, with his office in the top of the Sunsphere.   Needless to say, it was a fun field trip.


This is the view of the ampitheater from John's office.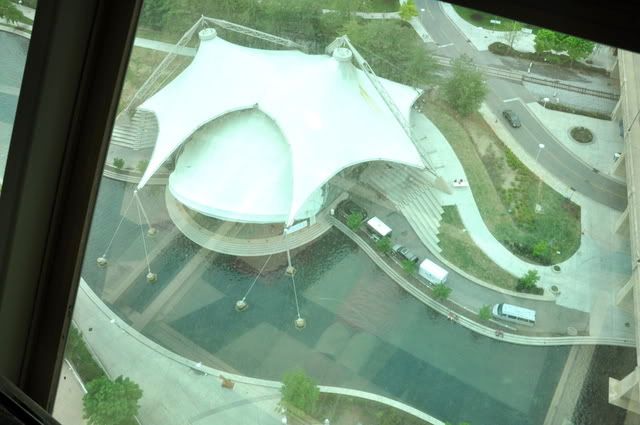 So, despite the intermittent rain, we had a ball.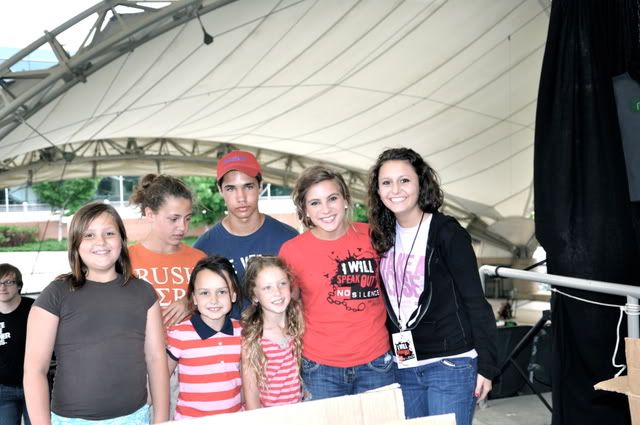 I think the boys did too.  This was a beautiful venue.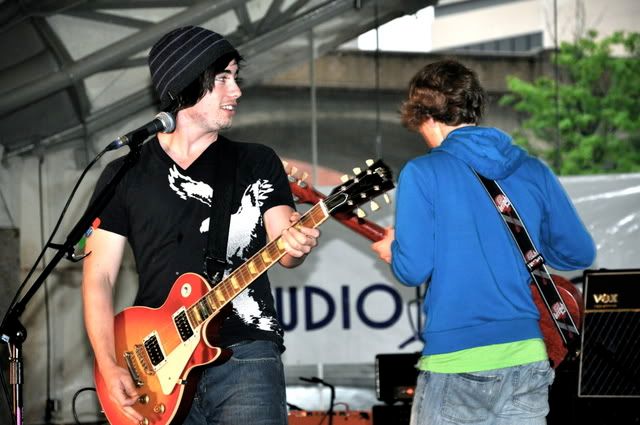 Everything these days is covered with a haze, a mixture of sadness and joy.   I'm filled with pride and yet, always on the verge of tears.  I feel so blessed to take this journey with him and still apprehensive that when the time comes for me to step off the trail, I won't be ready.  He won't be ready.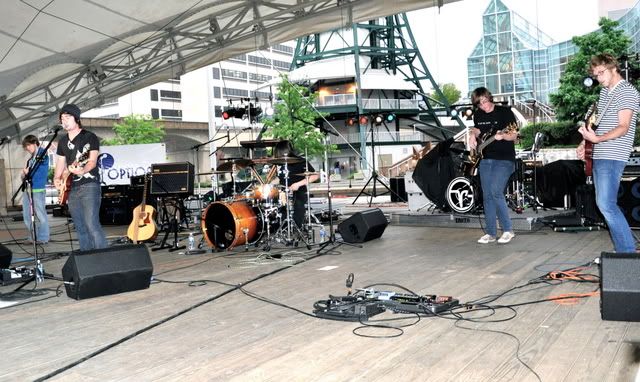 I know that this is only the beginning for him.   The world lies in wait; ready to embrace another generation of our youth.  It's my job to let go, to give him gladly to a world that is hurting and in need of strong minds and compassionate hearts.  And I will find a way to let go.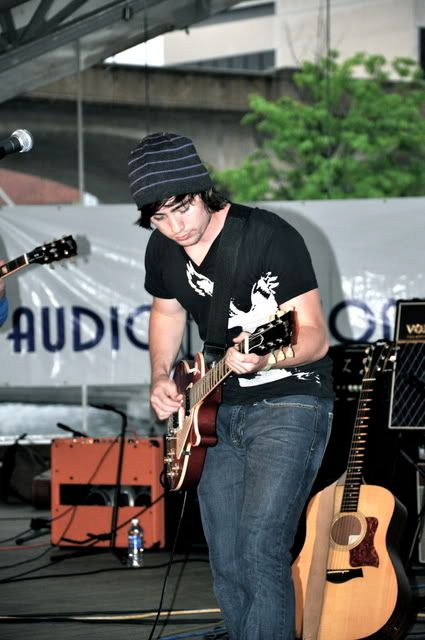 Because deep down, I know that what we give away from open hands and hearts, always comes back to us.  The sadness turns to joy.   The tears are a baptism of sorts.  Drowning out the need to control….to hold too tightly.  It is necessary for this goodbye—-this death to the way things have always been—before new life can spring forth. 


I will say goodbye to this way of life.   To this way I have mothered you.  But I will not say goodbye.   I will hold you in my heart always.  Rejoicing with you in your joys.   And bearing your burdens with you in my heart….and on my knees.   I will be here for you.   Always.