Edited to Add:  I'm excited to join
Kimba's Garden Party
and welcome all you Kimba friends to my blog.  She has been such an encouragement to us all.  I'm planning to host (if Mr. Linky cooperates) a 'Painted Patio Furniture' Party next Monday so I hope you'll join me.  If you don't have any furniture to paint or don't have time, just show us what you're planning to do!   I've painted some already as you'll see in this post, but I'm hoping to do a fun project to show you by Monday!  
Warning:  longest post known to mankind
As I sit here with puffy, tired eyes, and aching legs, I am so thankful for the wonderful celebration we had for Taylor on Saturday.  The weather was beautiful and with the help of many family and friends, I think we were able to communicate to him how special we all think he is.  My wonderful, supportive sister (and beloved Rock Band partner) spent the night with us after graduation on Friday to help me with the party.  I absolutely could not have made it through this weekend without her.  She knows that. We cried together watching Taylor's video.  We laughed together looking through old pictures.   And she chuckled at me as she helped me hang the last 'dropcloth'.   She kept me 'on task' when I needed to stop spray painting things yellow to  start making food and then when the guests arrived, she made me leave the kitchen and enjoy the party.  I love you, sis.  I thank God for you in my life.  Taylor is lucky to be loved by you.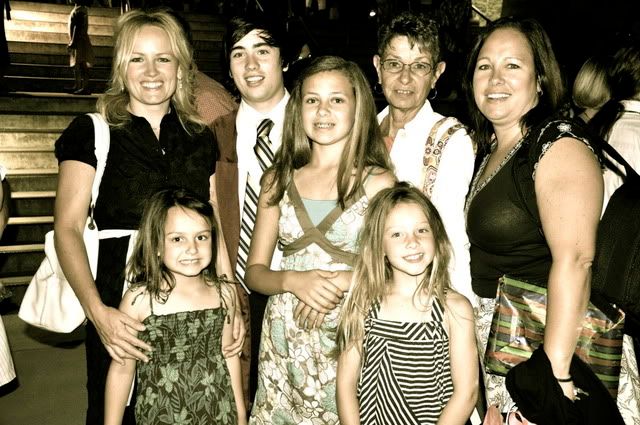 The hardest part for me was finishing the video and having it ready to play by party time.  It was down to the wire, but we (my sister and I) finished it and even burned a few copies to share with family.  It turned out wonderful.  Thank you for your song suggestions.   I ended up using:  
1.  As long as you're not leaving 
2.  Kite
3.  Flies on the Butter
4.  Then there's you
5. How FAr We've Come
6. Say
7. Times Like These
8.  Song 42
9.  Hold On to Me      
The video was twenty minutes long and though I'd love to share it with you, I haven't decided yet if it should be made 'public'.  I may end up showing you parts of it.
The party was mostly outside, by the pool and gardens.
A few months ago, I found this table and two chairs (which are now yellow) on the curb at my neighbor Sues' house.  I hauled 'em home and gave them new life!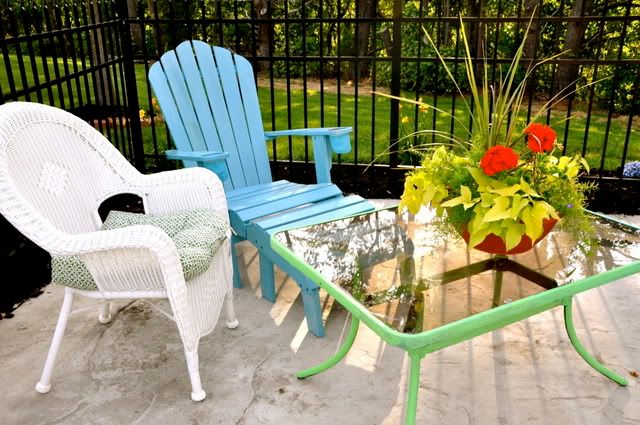 Sue said they were rusting and surely 'you can't paint plastic'.   'Rust' is no hill for a climber.  And I will at least attempt to paint anything.
The food was just perfect.  Thank you to all my friends who helped out.  And to my sister who helped me assemble all my appetizers.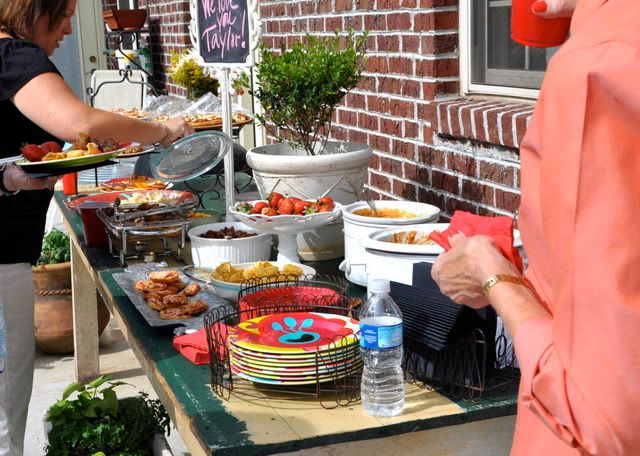 These two sisters (my mom and Aunt Rosie) were like professional catering staff.  They took over the kitchen and didn't sit down all day.  Until this moment late in the evening.  Thank you both for your tireless work.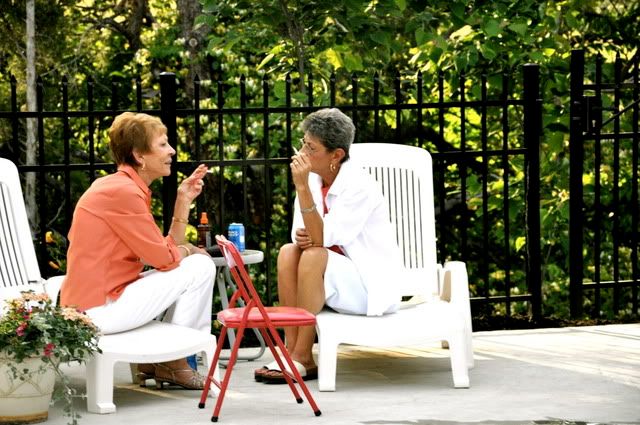 Taylor's great grandmother came and after watching his video and being reminded of his signature 'cowlick' as a child,  she inspected underneath his shaggy hair to see if it was still under there somewhere!    Too cute.
>Please pray for Andrews' continued recovery.  After our party, he became very ill and ended up in the hospital with acute appendicitis.  The very day he was supposed to have his own party. We love you and are thinking of you Drew.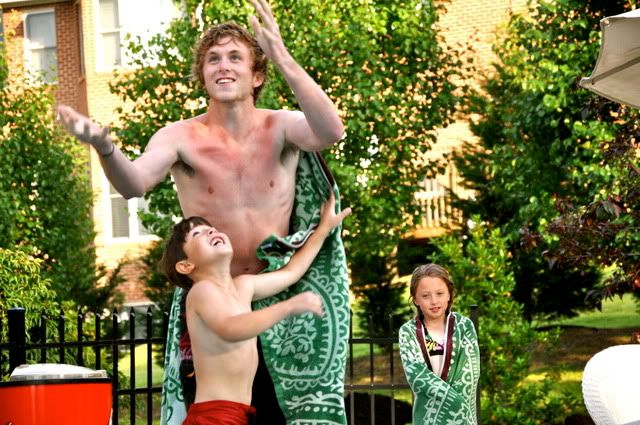 We are so thankful for our friends and neighbors.   Especially Kristi and Leigh Ann who went above and beyond the call of duty to help us.
And we are so thankful for family!  You made Taylor's day by making the trip!
I think this is my favorite picture from the weekend.  I feel a little like Elea.  I will watch you leave with longing, with joy, and with anticipation.   "For I am confident that He who has begun a good work in you, will perform it until the day of Christ Jesus".
You're free to fly!