Today, I'm joining Melissa from The Inspired Room as we celebrate and cherish the beauty, right where we are and right where we live.  Click
here
for more weekend inspiration.
We live 5 minutes from a beautiful state park.   For the past 2 or 3 months, we've taken the girls there every Friday afternoon for what we affectionately call our 'Friday Hikes'.   At the outset of this adventure, we secured some trail maps and began highlighting the trails as we hiked them, with the intention of eventually hiking them all.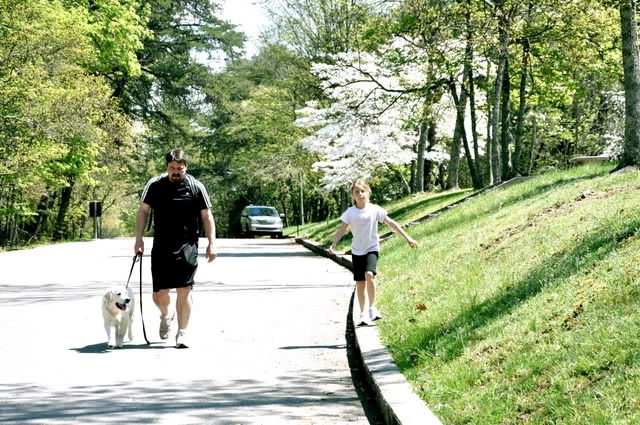 They have come to cherish this routine.   And so have we.  Sometimes, they're on a  mission to go as fast as possible.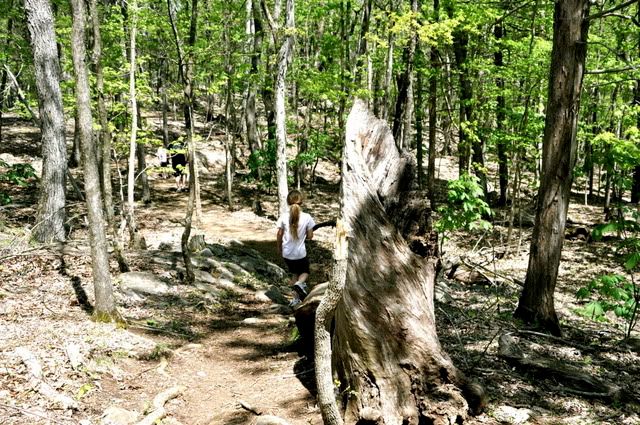 And sometimes they get sidetracked.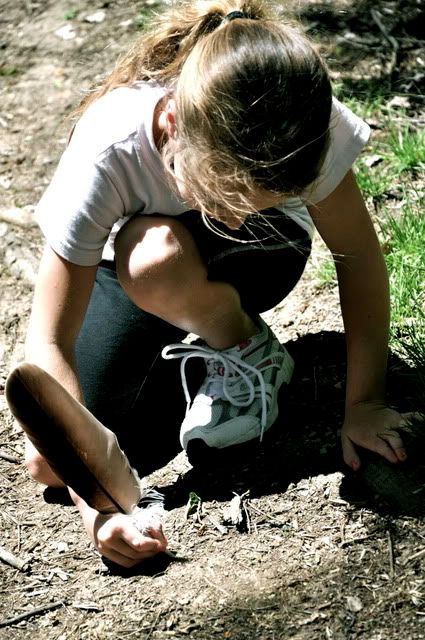 When we found this trail—that led to a beautiful rocky lake shore, we knew that it might not be our destiny to hike all the trails.   This one is amazing.


We've decided that pretty soon, we're gonna have to bring our swimsuits and a towel.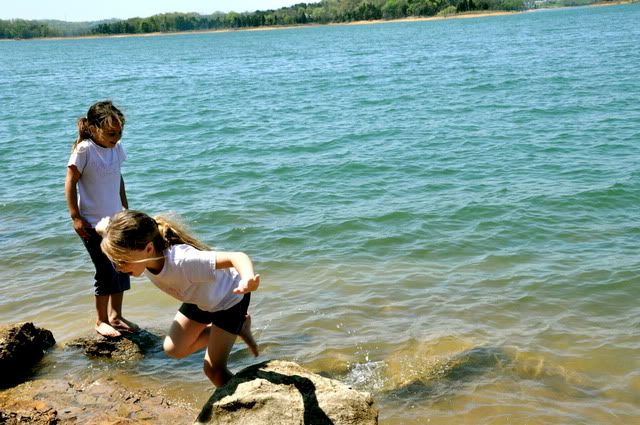 Oh, and the dogs……they are in heaven!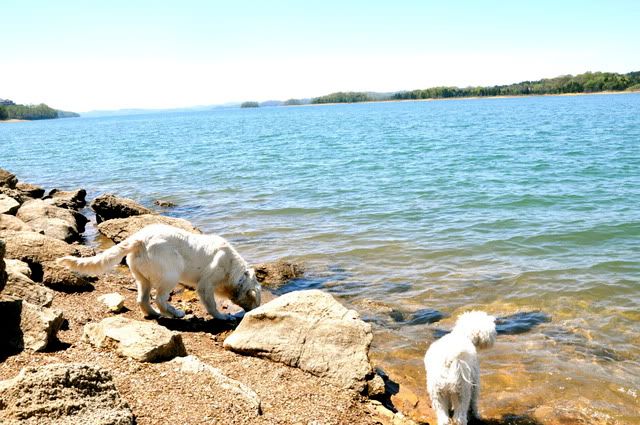 So, today when we ask the girls where we should hike, I have a feeling I know which trail they will choose.  Their dad will name the trees and the birds.  And we will learn together to see the divine hidden among the ordinary.