7 things I need to tell you about the choir concert
1.  Taylor had a solo singing 'Footloose'.   He did an excellent job and even threw in a few 'moves'.   I use the term 'moves' loosely.

2. This year has been wonderful because Taylor and Caiti have been in the same choir, along with their dearest friends, Andrew and Kaley!  I think this eases the pain of wearing 'choir' clothes and dancing onstage to 'Footloose'.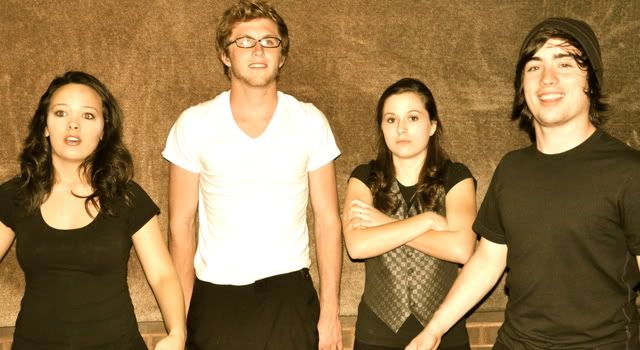 3.  I love any activity that's equally as fun for an 8 or 18 or 80 year old.


4. Taylor had a spring in his step when he realized that Morgan had driven from Kingsport to see the performance.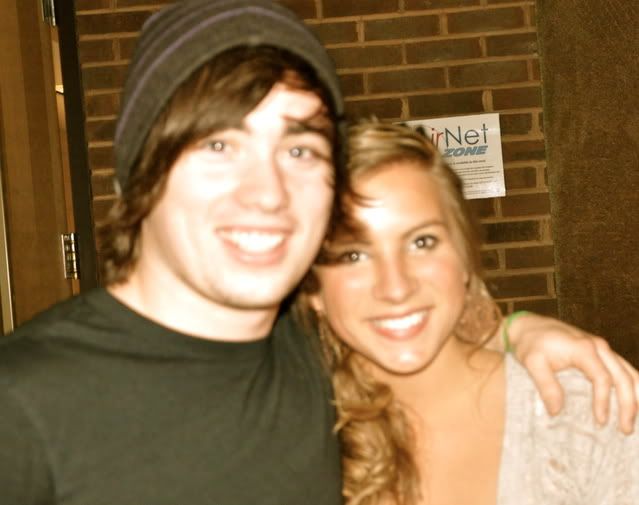 5.  Watching the kids perform always sends me soaring with pride.  As does the fact that Taylor just received a choir scholarship from ETSU!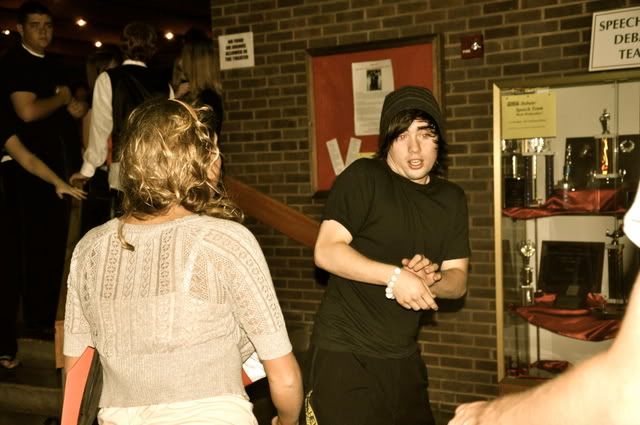 6.  Taylor's band is vying for a position to sing at a large christian festival in the summer.  If you go to The Verity's myspace page, you can help them by voting for their band.  (You can vote once a day until May 25)


7.  Despite the fact that I have known for 18 years that Taylor would be graduating from high school at this very time in history,  this event seems to have me perplexed and bewildered;  as if it were totally catching me off-guard.   I am frozen with fear.  I think that actually finishing his scrapbook or video would seal his fate in my mind.   As long as I'm not done with my projects, he can't graduate.  Or move off to college.   Right?   So I playfully work on them both as if I have all the time in the world.  Presently, 'all the time in the world'= 47 days.   


And here's a big scary hug and smooch to you for all your kind comments on the last post—which put me into a state akin to a hummingbird on caffeine;  yet  more proof that closing comments for Lent has been much needed practice in humility.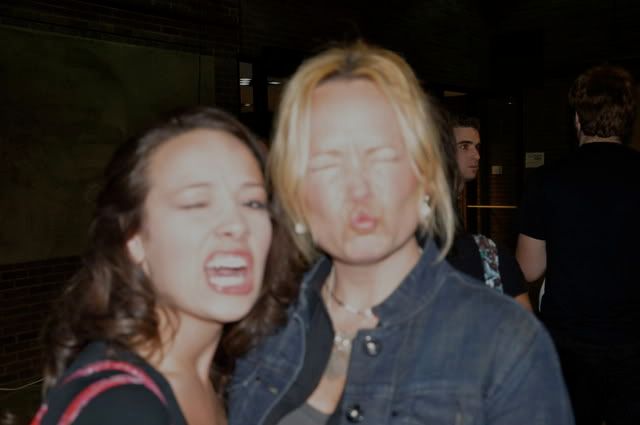 I told you it was scary!