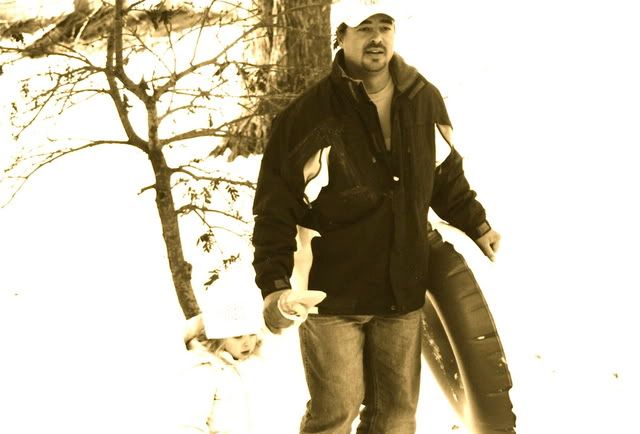 Pay attention when you go to church this Sunday.  Your likely to see significantly more women than men.  Men are apparently leaving 'the church'.  And just to make our discussion easier, when I say 'the church',  I am not speaking of any one denomination.  I mean to refer to the church as Christ's bride; those who claim to be christians.  So why are men leaving?  And what effect does their leaving have on families, on the church, and on our culture.
The statistics are clear and sad.  There has been  a steady decline in church attendance by men for the past hundred years.  And there is no sign that this trend is slowing down or reversing.  The numbers vary based on who you read, but I've seen  an overall average of 60/40 women/men that attend church regularly.  There are many ways to analyze this data, but I will focus on possible reasons why men are leaving and the detrimental effects their leaving has had on families and culture.
Men, as a rule, don't like the modern church.  They have in general found a very feminine culture there; an atmosphere where emotion is glorified and the 'meek and mild'/turn the other cheek philosophy  is king.  True biblical masculinity has been lost and men are left feeling out of place:  like the burly guy wondering around in Victoria's Secret holding a tiny piece of lingerie.  This is especially true in more contemporary worship where the music often has the overtones of "Jesus as my boyfriend". The sometimes sensual, often emotionally driven music makes most men uncomfortable.  Combine that with a few songs in which they feel compelled to clap their hands and you've just made most men wish they were required to work on Sunday. I don't think there's anything inherently wrong  with contemporary music but it can be weak on doctrine and theology and  can leave us tangled up in a web of emotion where the focus has now shifted from the true message of the gospel of Christ.  
The music hasn't been the only culprit either.  Most pastors seem to be watering down their message of redemption and salvation and spiritual warfare to another list of 7 things the poor guy needs to do to be a better husband/father/leader.  He came to church fully aware of his growing list of sins and shortcomings and will likely leave with a sick feeling of guilt and shame to which no real solution has been presented.  Men want meat…..for supper and from the pulpit.   They crave serious doctrine and truth and need to hear, over and over again, that Christ has come in the flesh to slay our enemies and to bear our overwhelming burdens.  Then they would be free to slay the dragons that breathe fire down the backs of their families.  Maybe this shift in preaching toward a 'pop-psychology/therapy' session has been in part to address the audience that has shown up at church…..the women.  But if we want men to come and to keep coming,  our churches are going to have to meet the needs of men.   Men need a clear, harsh presentation of God's law followed by the sweet saving word of the gospel.  
If you think about it, almost everything at church is geered toward women and children.  And men notice…..and figure there's not much there for them.  So they leave, often never to return. And the statistics show that when they leave, that's a death sentence for the children.  Despite the overwhelming influence that mothers have on children, when it comes to faith, children follow their father.  The statistical evidence is staggering;  there is little chance that children will become people of faith if their father is not a man of faith.  That's makes the fact that fathers and men are leaving the church a big deal.  In two or three generations, the effect is devastating…..to families and to culture.  
Is your church a place where men can be men?  Where they are fed by Christ's body and blood and by His nourishing word?  Does it have the feel of an 1980's pop concert followed by a therapy session where "Jesus can be your lifecoach" ?  Or are men engaged and challenged to join the battle of the church militant?  To fight for their families and their children and to wage war against the world, the flesh, and the devil.  Some churches recognize this 'loss' and try things like Superbowl parties and fishing excursions.  These may delay the inevitable but it doesn't address the core problem: the church has been feminized and men are increasingly making the decision to abandon ship.  If this trend continues, the church will continue to lose men, and therefore, continue eventually to lose children. 
In Leon Podles' book
The Church Impotent; the Feminization of the Church
, Podles makes some interesting points.  He states that part of the reason for this emasculation is a shift from focusing on the objective doctrines and work of Christ to the more subjective emotional 'personal relationship' with Christ.  In religions that have clung closely to tradition such as Eastern Orthodoxy and Judaism, this feminization process has not been nearly as pervasive; and men don't seem to be leaving.  Muslims also have a higher percentage of men than women because it's a very masculine religion that focuses on personal discipline and often 'jihad'.  It's too bad that this shift has taken place in Christianity and we have been largely unaware.  It's conceivable that the very men leaving the christian church could be drawn in to such religions as Judaism and Islam; where tradition and masculinity are alive and well.  And encouraged. 
If you're husband will attend church with you on Sunday, give him a big hug and smooch and then pay attention.  Is the church you're attending highly feminized?  Does he go there 'for you'? Does he feel like a fish out of water?  If so, get somewhere where true doctrine is taught and masculinity is cherished and celebrated.  Where he can be a man……..full of rough edges and irreverence and strength.  Your children will thank you.
And if he will not be attending with you, ask yourself why?  Could it be that your church has become too feminized?  Will he be asked to embrace a more emotionally driven worship experience where he is left with little to 'chew on'?   And pray for him.  That he would answer his God-given call and responsibility to lead his children to faith.  For that is the essence of biblical masculinity; the giving up of oneself for another.  The very willingness to die so that others might live. 
 We need a few good men.  To lead our children to the saving faith that only Christ can give.  And we ask our churches to stop catering to women and children.  Trust me, we're never more content than when our men are by our side…..at church.
For some informative talk radio on the subject,  go
here.