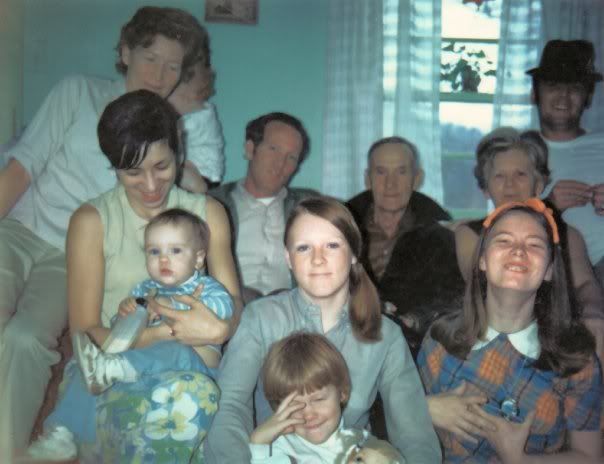 This is where the rubber meets the road.  This is how you tell who your true friends are.  I've let you in to my little private space in the world.  I haven't held back.  At least not much.  You've been with me when I  fished
disgusting
things out of my drain.  You've watched me lament the loss of my
former job/life/etc
.  I've  told you all my deepest
ADD
secrets.  And I even let you in on my
King Tut dance
and  how my heart is breaking that
Taylor is graduating
.  Now I need you.  JamieKnoxville called me yesterday and begged me to watch Coal Miner's Daughter again.  And then call her with my favorite quote.  I feel that if you and I are going to continue this relationship, then you might as well know now about my obsession with Coal Miner's Daughter and Loretta Lynn. It was probably because of my sordid childhood,  surrounded by really funny drunk people from Appalachia….that I like it so much.  And JamieKnoxville can never let anything die.  But if you want to go to the next level with me, then don't ask questions.  Just rent it and keep a notepad handy .  And report back to me on Sunday….for I will be posting my favorite quote and a few other funnies.   So are you in?  Okay, we can still be friends if you'll at least watch
this
video and give me your favorite line from it.   K?  Love ya!  
P.S. And you can also watch video clips on You Tube.  But if you really love me, you'll watch the whole thing.  
P.S.S. Valentine's Day advice from Coal Miner's Daughter:
"A wohman needs perty thangs"
P.S.S.S.  JK's facebook page says "Ima puttin' up 17 quarts a apple butter….and I'm bout da die"  I know that's not her favorite quote but Caiti and I are crying we laughed so hard.