I didn't write this on Friday, but it is kinda funny. Here's what I started singing when Taylor agreed to let me cut his hair:
"I got skillz….they're multiplYing….and I'm loooooooosing contro-ol….for the power you're supplYing …It's ELECTRIFYING".  I sang it all night long.  Then I tried to find my Grease video.
Meanwhile, he sat in the chair looking scared.  I shoulda got a 'before'.  It was a shaggy, mangy mess with near dread-locks.  This is much better.  Look, he has eyes. Don't look at me like that. I'm your mother.  And I love you.  And I know that musicians can't have jacked up hair.  Just trust me. Don't I look like a professional?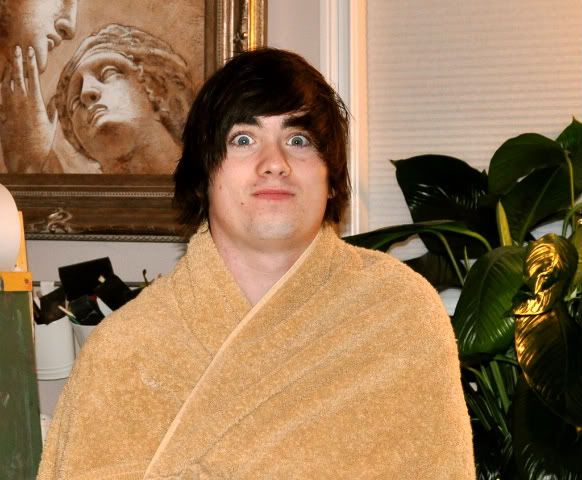 Now just to fill you in on a little trivia, my mom was a 'beautician' as we called it back in the day.  So I grew up in the salon.  I saw more gray haired women get their hair rolled than you could shake some scissors at.  I went to slumber parties for the sole purpose of 'fixin' everybody's hair.  And last year when I went to visit Donia with my angel friends Donna and Sue, I begged to get my hands in their hair.  I can do a mean do.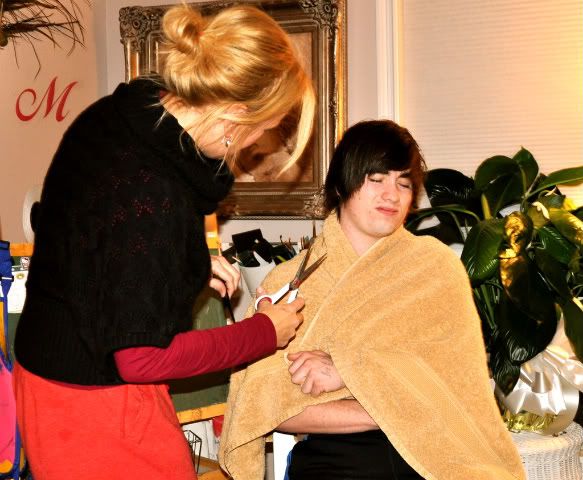 I think I've got a pretty rockin' technique.  I've seen it done so many times that I really feel like I know what I'm doing.  Of course, I don't.  But that's not the point now is it?


Look at the dexterity….the precision….the shear skillz (bad pun intended).  Never mind the outfit.  I've got more important things to worry about than whether or not I have on my lounge pants at 7pm.  Which I do.  But whatever.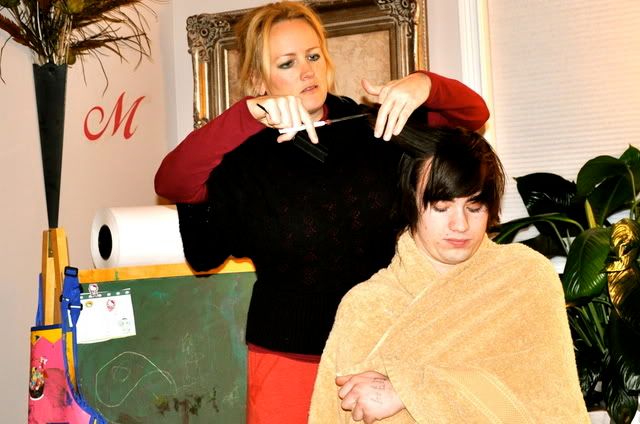 then Emme demanded to 'style' it for him….


We mean business at this salon.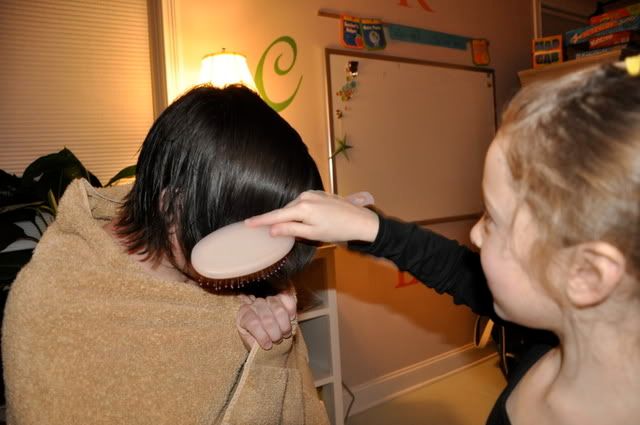 So, what do ya think?  Would you let me cut your hair?  Or at least let me tease it and do Farrah Fawcett bangs?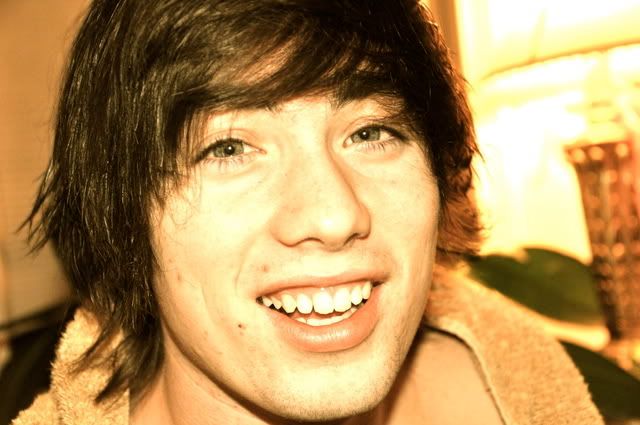 I think I've proven that I have very happy customers.   And I'm cheap.


There are a few people who don't trust me and would rather play rock, paper, scissors.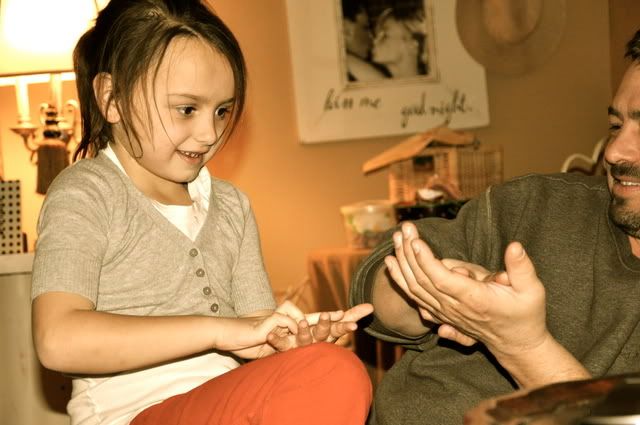 I like my scissor skillz way better.  It's a beautiful thing to cut your own son's hair!