I've been begging him to do this for-EVER. So, today, without further adieu, I give you a guest-post, by none other than Macdaddy, the sole sponsor of lifeingrace, without whose support and love, this blog would cease to exist. Take it away, my dear!
$10 clipper +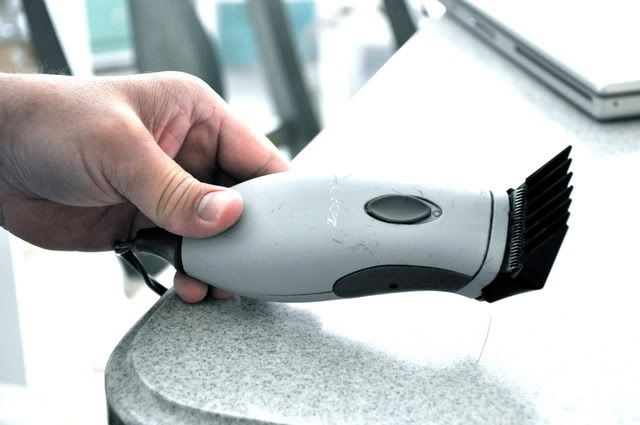 Reluctant Physician +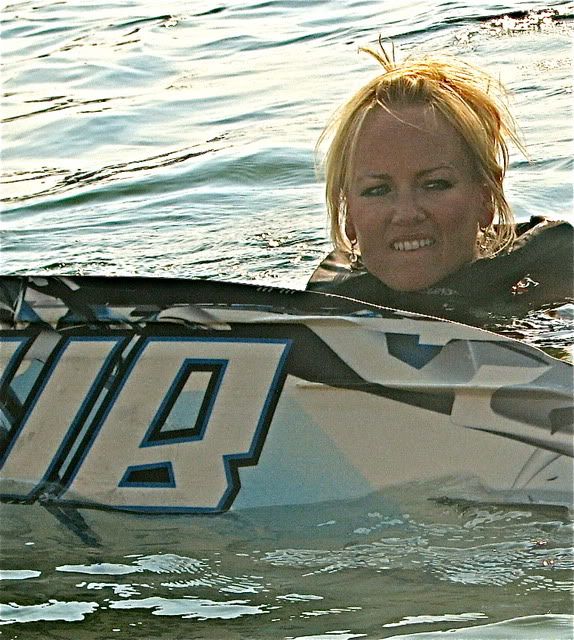 #1 on the sides and #2 on the top+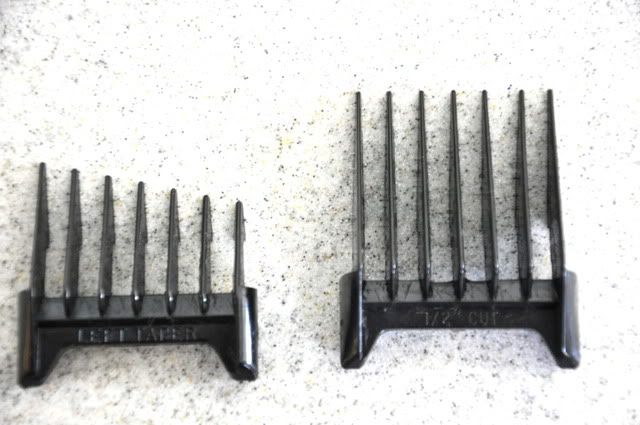 pile on the floor still "looks" black=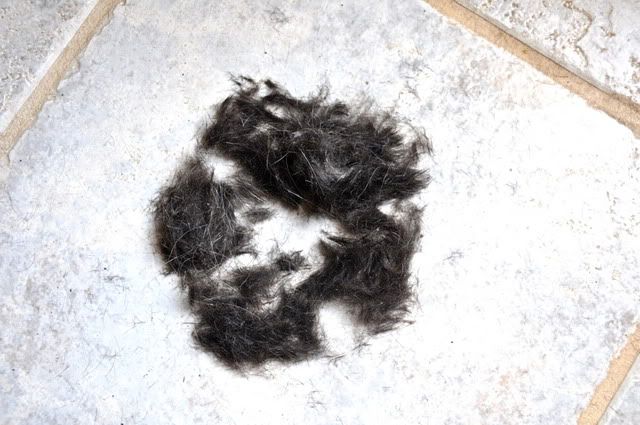 HAPPY-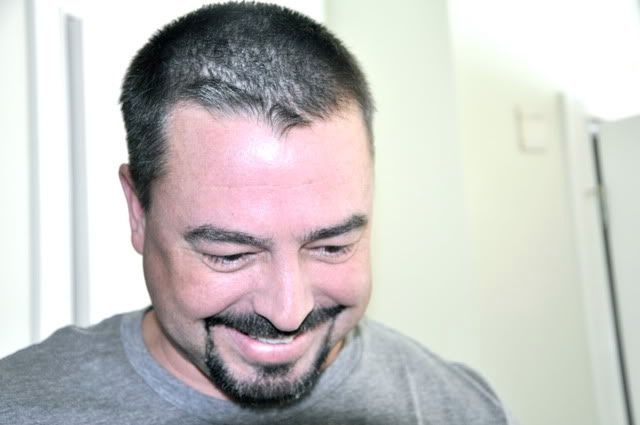 CAMPER!!!
I know it does not look so black on the head. Alas….