Thank you so much! There's a pdf about this topic I'm sending you momentarily! Here's the video link! Hope this helps you see the people in your path a little differently!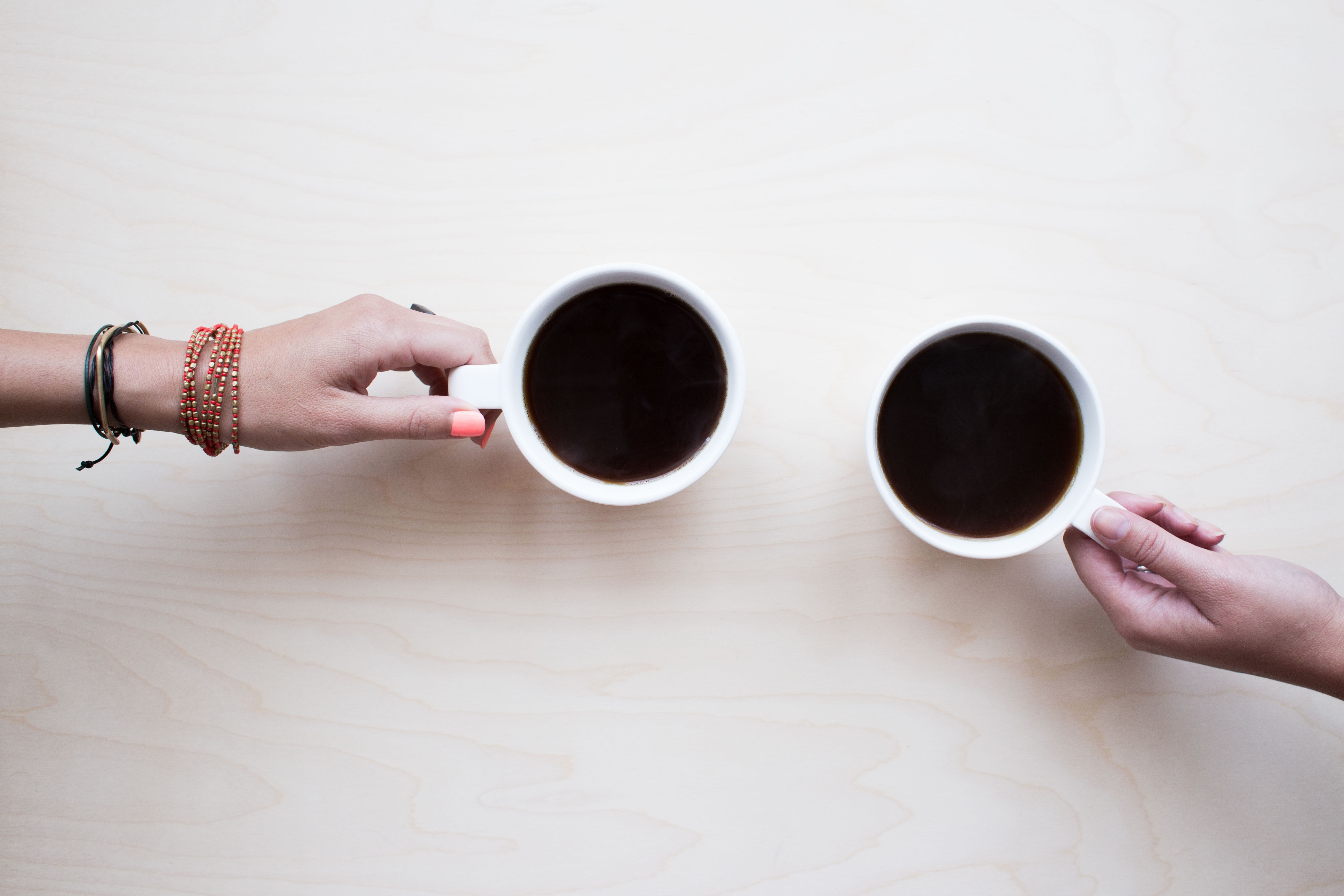 In the meantime I wanted to let you know about my course called Overflow.
It's been life-changing for me and for those who've taken it and I'm not opening back up to the public until Spring 2017 because I'm revamping the whole thing.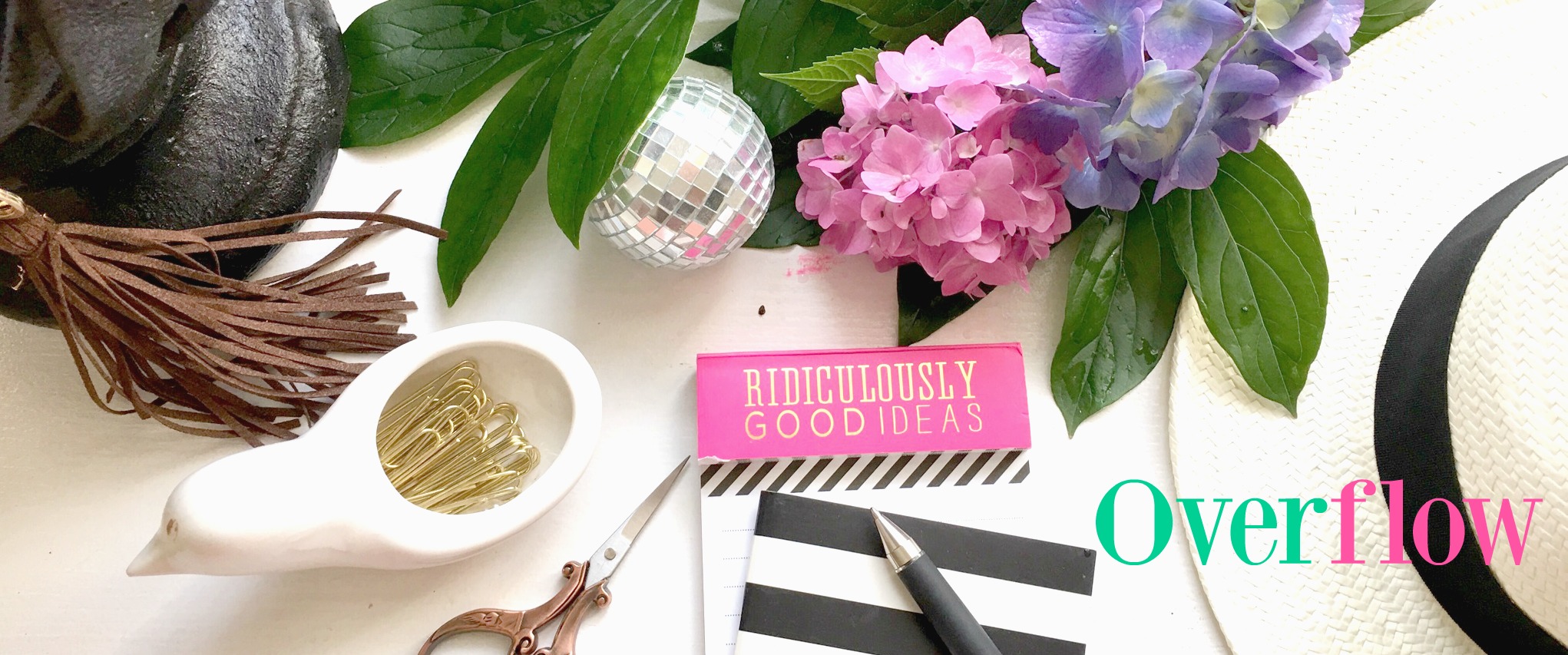 Until then, I'm leaving the current Overflow open to my email readers.
Here's how you'll know if it's right for you….
If you're struggling with fear and doubt and insecurity about where you currently are in your life;  if you're unmotivated and flat and needing a (virtual) cheerleader and mentor; if you find yourself sitting in the middle of a pile of bad habits that have accumulated because collecting them has been easier than figuring out what's causing them; if you are scared to death about heading into the next season of your life with your current state of mind?  Then it might be a good time for you to do what I did when I found myself in the same boat—find a group of like minded people to walk with you to more peace, purpose, and passion.
As a physician who gave up my practice to homeschool my kids, I'm no stranger to weird phases of life.  The last two years for me have been equal parts wonderful and difficult.  It's been a growing season of constant epiphanies and humility and acceptance and rejection and learning to be a fully alive woman sharing her gifts and passions. It hasn't been the easiest path but it has been amazing.  Throw an adorable three-year-old into the mix then you could go ahead and call it crazy:) One thing that kept me sane was some amazing mentor and coaching groups that I have been part of.
***
So, I decided to offer my own mentorship group and I am SO excited! I worked  furiously behind the scenes for months to bring to you a 4 week mentorship/coaching group that will start next week called OVERFLOW.
You have been given special work to do, a story to tell, a family to love, and people to serve.
Don't let fear or apathy or self doubt keep you from doing in the world what only you can do.  Let me help you find the path to more meaning and joy and purpose.
Yes, there will be fire and yes, there will be pain.
The alternative is to stay closed and stuck.
BUT. If you open yourself, your mouth, your heart up—in the process, you will learn to live fully alive in your giftings, free from what has shamed you and caused you to hide yourself, free to finally love and serve the people God has put right in front of you with everything that is in you, free to be everything you were created to be.
 That's why I'm so excited about O V E R F L O W— a online mentorship for the woman who feels stuck or apathetic or overflowing in all the wrong ways.  I've been there so many times and I think I know how to help. This bootcamp will;
— ignite a fire in you as to who (and whose) you really are and what you were made to do 
—help you rediscover the best parts of you that have often been hiding or wounded or covered up by the stresses of life
—help you discover practical strategies to develop your gifts & strengths, even in the midst of the busy mom life
—wake up to your unique vocation and shake the pesky bad habits that creep in when we dismiss our calling
—nurture you toward the purpose and passion and creativity that is uniquely yours
—give you a safe place and plenty of encouragement to daydream about the full and abundant life you were made to live.
—discover time management skills that will help you get more things done that matter
—define your priorities and goals that you live life by design and not by default
The purpose is to rediscover your passion, purpose and creativity and to awaken more love and compassion for others.  Like summer camp for adults but better because you can do it from home.
More  details are coming tomorrow about how to join but here are a few things we'll cover:
—bullet journaling to increase attention & productivity
—daily disciplines that bring creativity & passion alive
—common blocks to passion & purpose and how to get unstuck
—reaping what you sow & how to overflow in all the best ways (getting the support you need)
—letting your hands teach your heart
—5 ways to know & radically live out your calling
—battling the fears and doubts and rejection hat come with acknowledging and using your gifts
—and much more!!
It's a four week program  and includes videos, PDFs, weekly readings and weekly challenges.
The guided version of this course will not launch again until sometime in 2018 but the self-paced version (without the FB group) is available only to my readers for $19 !!! until Christmas.  SIGN UP HERE!
The course will last 4 weeks and consist of over 20 teaching videos.
Here's a sample video from the course:
If these ideas resonate with you, I can hardly wait and would be honored to have you join me!
Here are some testimonials from the inaugural group that just finished in July! We had such a blast together!
Heather—Thank you for hosting the class, Edie. I have loved it and learned so much. My heart is spinning with so much goodness.
Vicki—I feel like I'm back on track and that I have tools in my pocket to stay on track (or get back again).  It is so refreshing to hear that pursuing my passion is not even about me. What?! This class has turned my heart on its proverbial head and I'm so grateful. Edie, God is using you as a sparkling conduit.
Natalee— This group has been life changing for me. It came at a time I was falling into just a deep feeling of almost constant sadness and season of anxiety regarding my life, and my days constantly being too busy but not actually feeling like I was getting anything meaningful or purposeful accomplished. Edie, you have helped me essentially hit the reset button, and I'm starting to figure out what my passion and purpose is, and what the world is just thinking I should be doing for them .  It has aligned my priorities and helped me adjust my attitude and it's been wonderful.
Kelly—Edie, you ooze passion when you share on this topic. And I am so thankful that you didn't wait to offer this course when you could make it more "fancy". I have loved you recording yourself in your home just real and down to earth. Makes it so much more approachable and like we're all sitting with you in your house.  Thank you for being brave enough to put yourself out there and be authentic and real with us. You are such a gift!