Hi, I'm Edie and this our family (minus 3 other beautiful and unique adult children). Five years ago I decided to give up my career as a family practice physician to stay home full time with my family. Shortly thereafter and by God's grace and providence, I found another place to channel those creative wellsprings in my heart–thus, this blog was born. In short order, this southern belle and mother of four became a blogger, a homeschooler, a Lutheran, and a self-proclaimed goddess of the domestic arts. I document my faith journey, my mother love, my insatiable appetite for classic literature, lipgloss, cooking, C.S. Lewis…… and my eclectic, retro-cottage decorating style.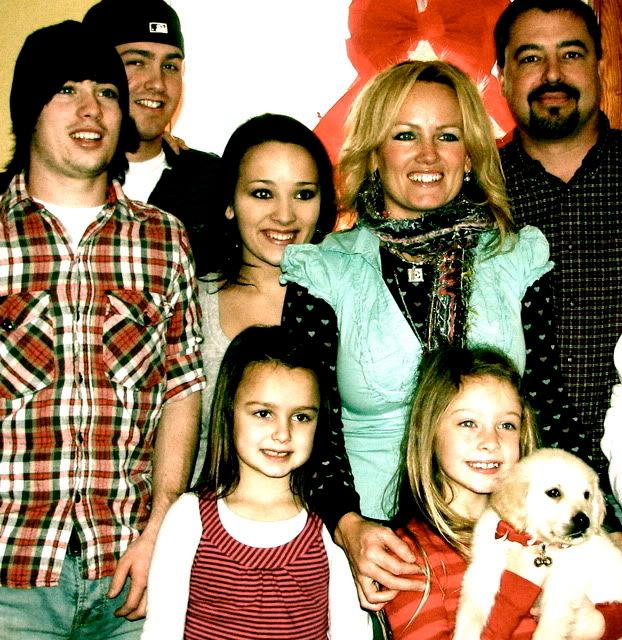 I look for the divine among the mundane and cherish the sacred grace moments that spring up through the stony ground of everyday living. I view my vocation as a wife and mother as nothing short of miraculous—-that God would entrust His beautiful created life to me is an honor of which I am not worthy. I am making this journey….this amazing life….with my husband of ten years, who continually inspires me, who never ceases to 'raise the bar' to deeper levels of love and understanding. And who always grabs the book I was just about to read next.
(I know what you're thinking….he's so darn cute. Yes, yes he is!)
We are truly living LIFE-IN-GRACE— a dream that we do not deserve.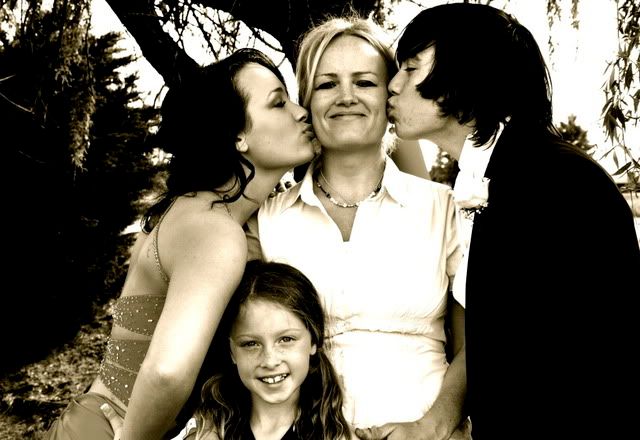 So, welcome to my online home. I am thankful that you have come. I hope you will find here some inspiration and encouragement for your own journey!
If you'd like a particularly long laundry list of stuff about me, which consequently is about as exciting as doing your laundry, click
here
 and
here
and
here.
And in case you get any crazy ideas that our life must be wonderful and gracious all the time, let me clue you in to a little tidbit. This is a blog—-a online journal, if you will, of our lives and my thoughts. This is not reality. My house gets dirty and disorganized, my children scream and fight, the dogs run through the house soakin' wet and chew all my outdoor cushions; and I am convinced, at times, that my showering schedule is a little lax. We are an ordinary family plagued with the same stresses and messes that you are. We are trusting God to restore the years……the years the locusts have eaten—the mess we've made with the gifts he's given us—the disgraceful way we've trampled on his goodness time and time again. He makes all things new. For the sake of Christ, alone.
I leave you with these words that are framed and sitting on my kitchen counter.
I am so glad that you have come.

I will pour out everything inside me so that you may leave

this table satisfied and fortified.

Blessings on your eyes.

Blessings on your children.

Blessings on the ground beneath you.

My heart is a ladle of sweet water, brimming over.

The Red Tent, Anita Diamanti
May God bless you with every good and perfect gift.