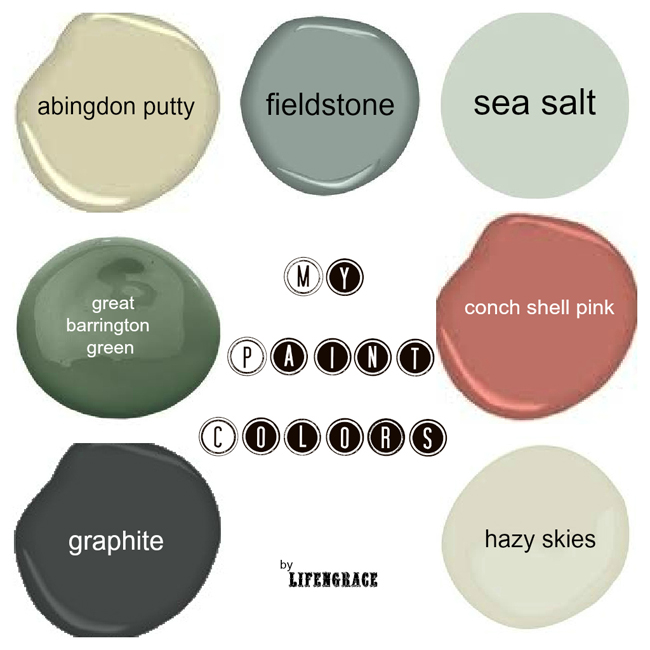 Because this well could be the most asked question in recent times, I thought it was high time I put all the paint colors in one post.  Here's the only glitch.  I can't remember the paint color of the girls' vanity and I keep forgetting to call and ask my cabinet maker.  I'll do it, I promise.   Also, for your viewing pleasure, I'll include pictures of the rooms, along with the colors listed.  It's all because I love you and I'm so exhausted from my run with Caiti today  that I've decided the rest of the day today must be dedicated to things I can do while lying face down on the floor sitting down.
All colors are Benjamin Moore except Sea Salt, which is Sherwin Williams.
The Living Room:: Wall Color–1:1 mix of hazy skies and abingdon putty,  Built-ins—Abingdon Putty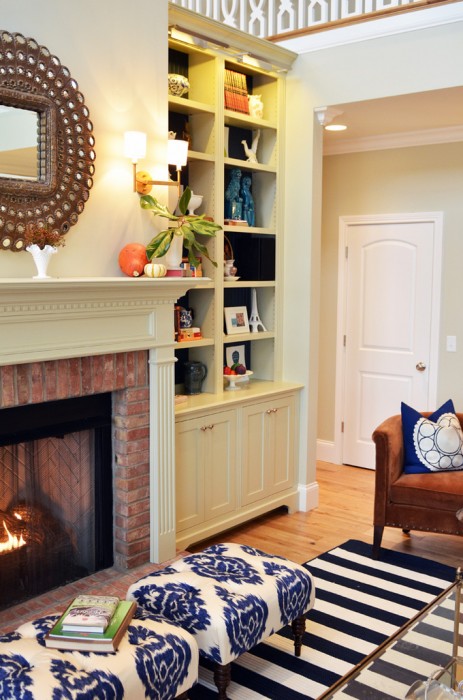 The Kitchen:: Walls–1:1 mix of hazy skies and abingdon putty, cabinets—fieldstone and great barrington green, ceiling–sea salt
Full kitchen post with sources, here.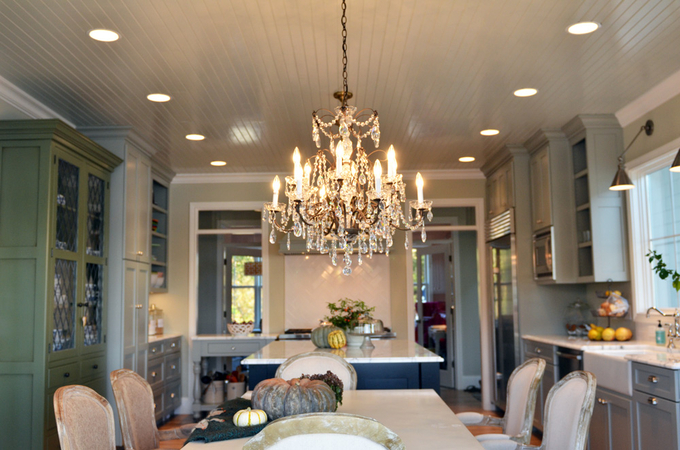 The Workroom:: Walls—Conch Shell Pink, Built-ins—Fieldstone
Full Workroom post here!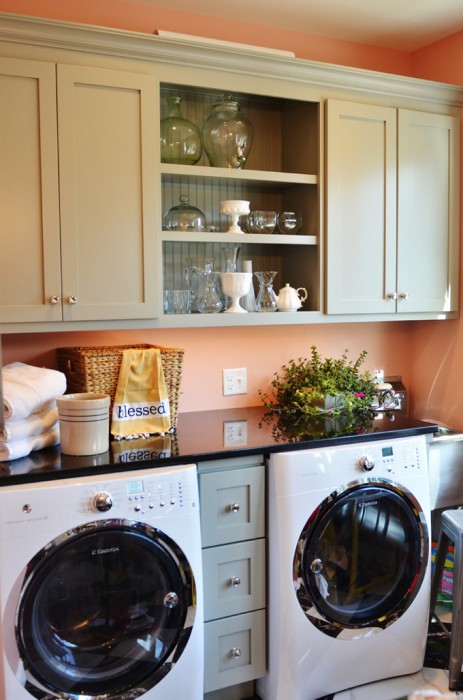 The Girls' Room:: Wall–Sea Salt
Full Girls' Room post here!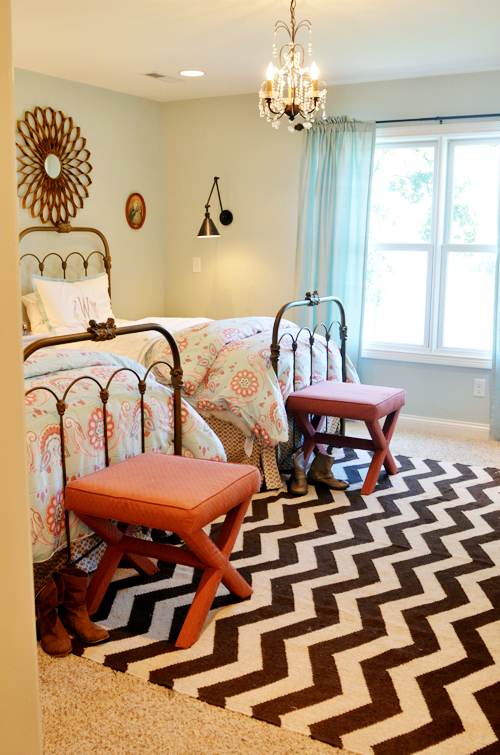 The Sultry Master::Walls–graphite
Full master bedroom post here!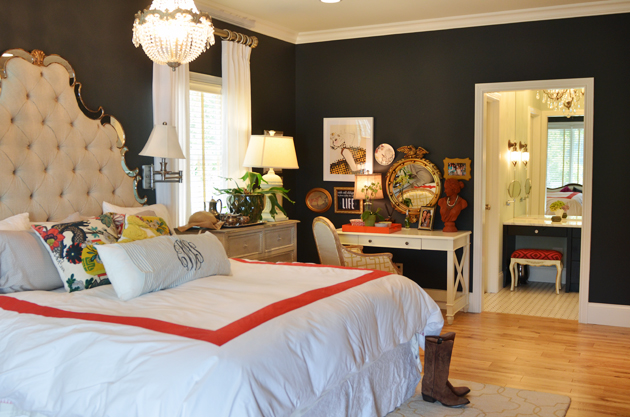 There's now a link to this post in the sidebar so it'll be easy to access.
Hope your weekend is full and happy!
xoxo,
edie